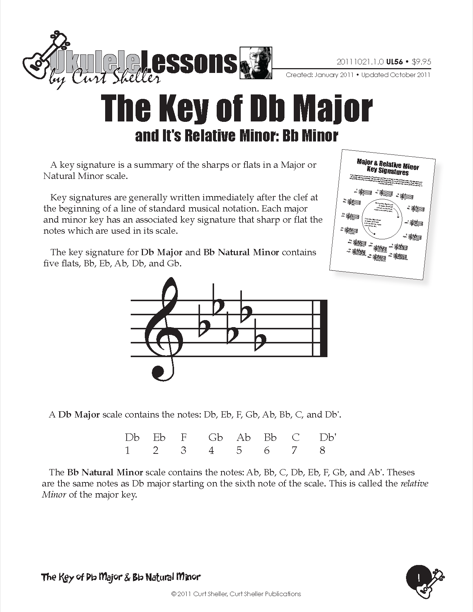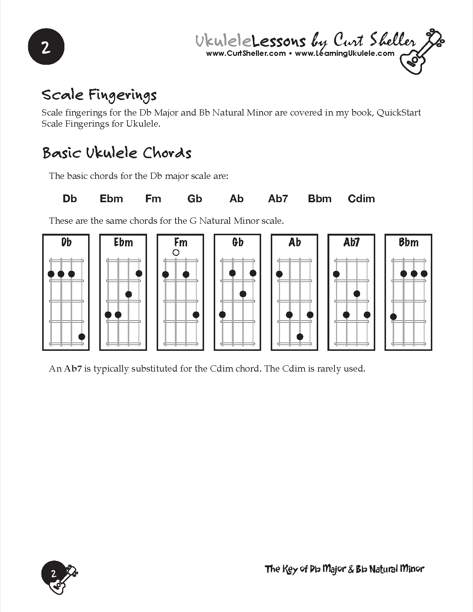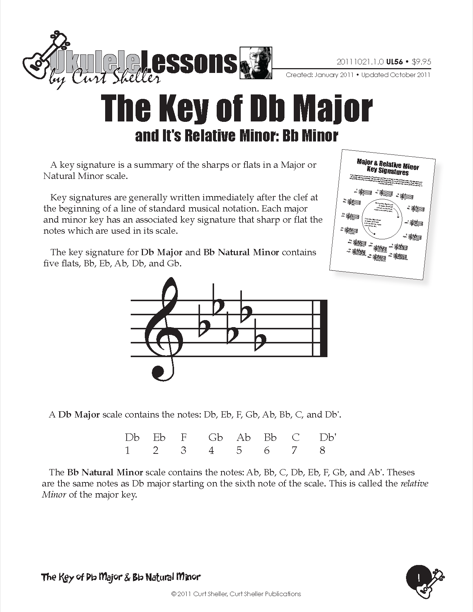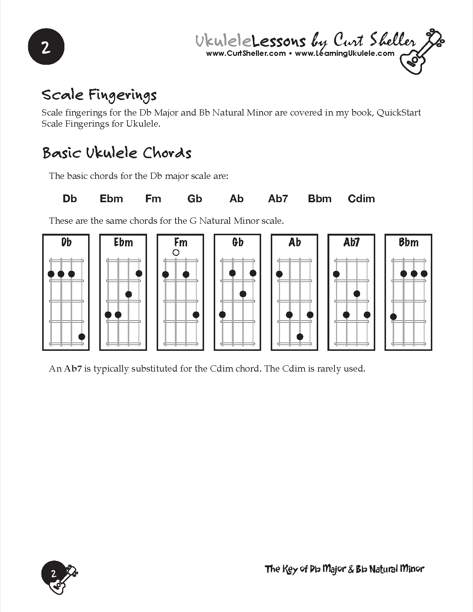 All 2 sample page(s) are viewable on-line.
If you are a registered site member and have the correct permissions you can view ALL the pages of this PDF or Samples pages at a larger size. You can resize the browser window smaller to a tablet or phone size and the pages will magically grow larger.
Or, use the Online PDF Viewer . available for premium members .
Each PDF file is a formatted, high resolution file that prints out great. You'll need Adobe Reader or a PDF viewing application to view your PDF file.
Key Signatures - D Flat Major and B Flat Minor
Db major is a major scale based on D flat, consisting of the pitches Db, Eb, F, Gb, Ab, Bb and C. Its key signature has five flats: Bb, Eb, Ab, Db, and Gb.
Additional Content
Available for Premium Site Access Plans Only
Download or View PDF for Complete Lesson
Download this lesson's PDF file for the latest, complete, and most up-to-date version of the lesson. As well as additional information not presented on-line.
Members and Active Students need to sign-in to download this lesson's PDF for the complete lesson.
Related Lessons
Related Lessons for Key Signatures - D Flat Major and B Flat Minor.
Related Books
Related Books for Key Signatures - D Flat Major and B Flat Minor.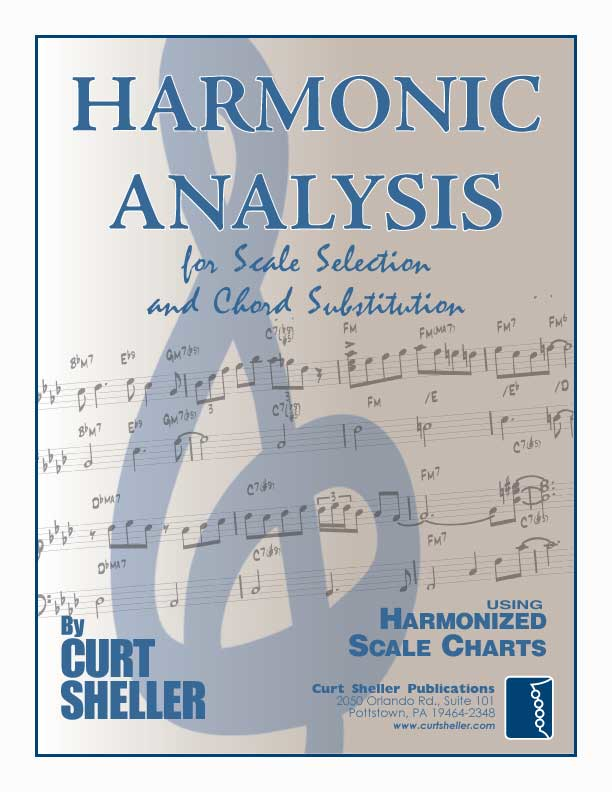 Harmonic Analysis for Scale Selection and Chord Substitution

Updated: Jun 10, 2021
Harmonic Analysis is the understanding of the functional sequence of chords. It is the process used to analyze the harmonic structure of a progression, song or composition. This analysis is then used to make scale selections for improvisation and chord substitution.