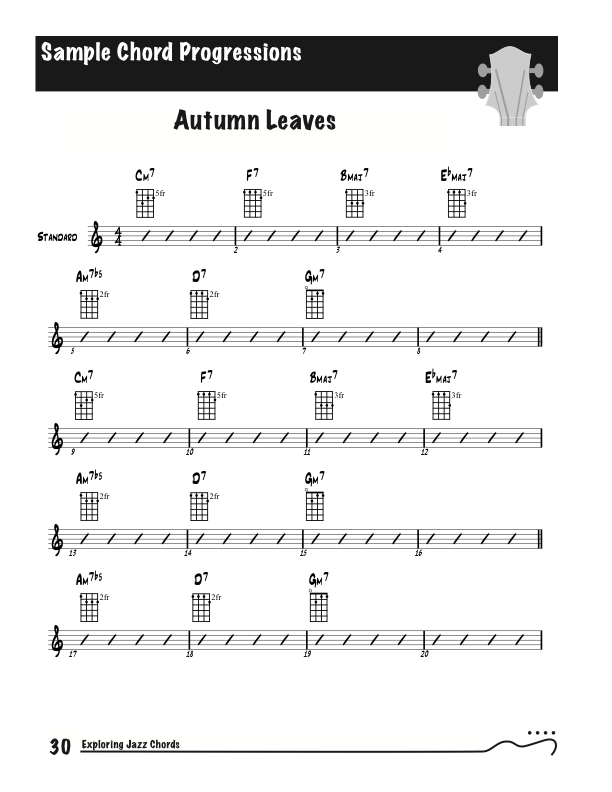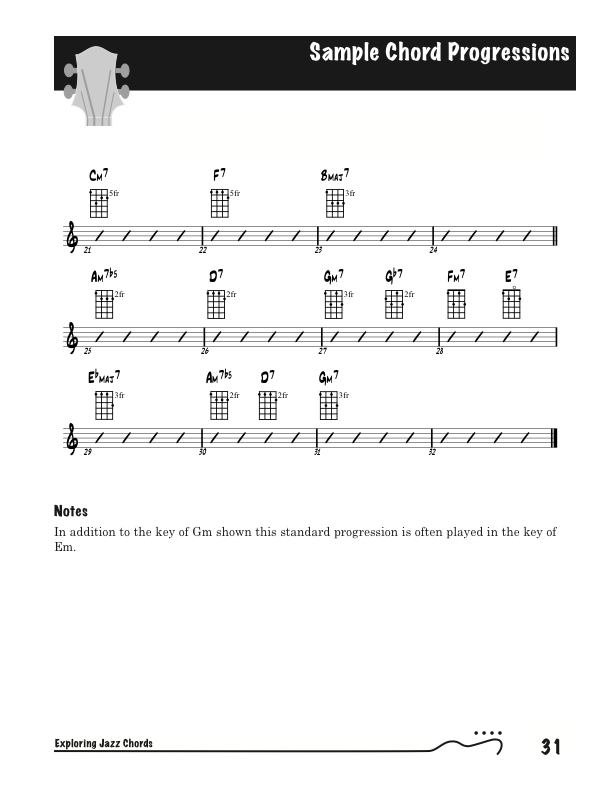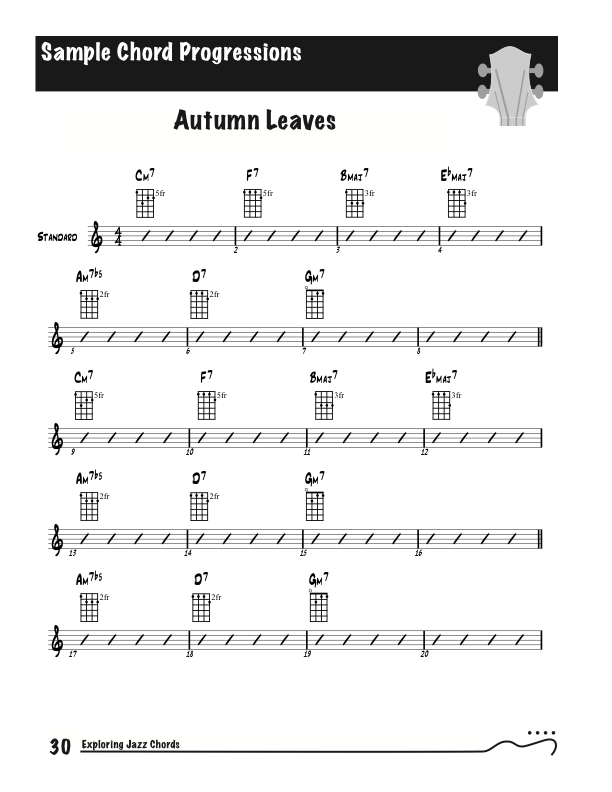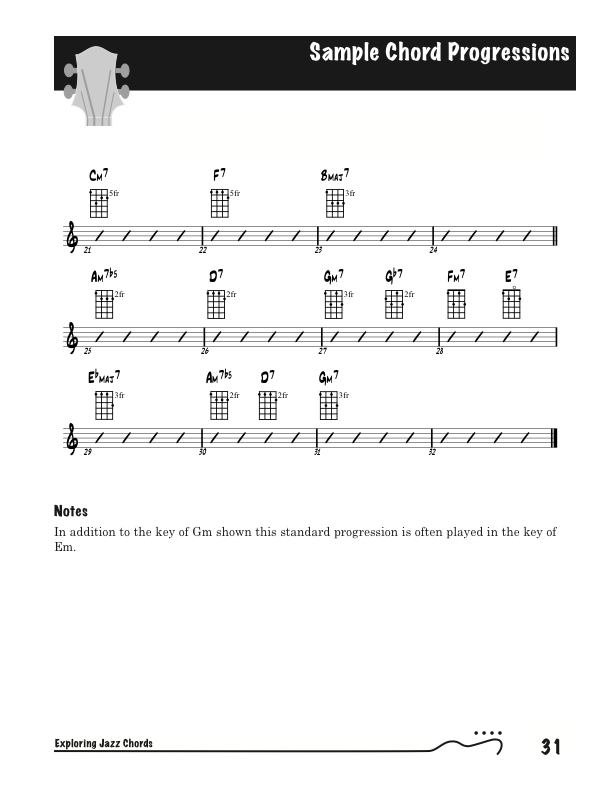 All 2 sample page(s) are viewable on-line.
If you are a registered site member, have verified your email address, and have the correct permissions you can view ALL the pages of this PDF or Samples pages at a larger size using the LearningUkulele.com Online PDF Viewer .
This Download is NOT part of your LearningUkulele.com membership level. Sign-up for Premium Site Access or Upgrade Your Plan your current access level to download this PDF or your can purchase a copy for download.
After purchasing a PDF , a download link will be sent to you within 24hrs. Working on getting it to be automated.
Each PDF file is a formatted, high resolution file that prints out great. You'll need PDF Reader or application capable of viewing PDF files to view the PDF.
Download the PDF file for the latest, complete, and most up-to-date version. As well as additional information not presented on-line.
Members and Active Students need to sign-in to download this lesson's PDF for the complete lesson.
Exploring Jazz Chords on `Ukulele, Standard Example - Autumn Leaves
Using the jazz standard "Autumn Leaves" to explore jazz chords on ukulele.
Additional Content
Available for Premium Site Access Plans Only
A lot of the songs from the Great American Songbook have found their way into the jazz musician's and ukulele players repertoire and are a great source of more advanced chords and progressions.
This lesson presents one way to play through the this classic standard using more advanced 4-part chords, commonly called Jazz chords.
Harmonic Analysis
Autumn Leaves is mainly a Full Diatonic chord progression. Modulating, in this example, the key of Bb Major and it's relative minor key: G Minor .
The first four measures are: II V I IV or 2 5 1 4 in the Nashville Numbering System
Then up an augmented four or diminished fifth to a Am7b5, the II of the II V I in Gm , a modulation to key of Gm, the relative minor of the home key Bb. This II V I is repeated again then back to the Bb.
Pretty much those chords with a bit of substitutions for variety in the last six measures for the ending and them back around.
Common Keys
Autumn is performed in two standard keys, depending on the dominant instruments. For instrumentals, most guitar players will have learned it in G/Em , as it is in the REal Book. horn players favor Bb/Gm . For a vocalist, they will determine the key. So it is to have generic roadmap that you can navigate — regardless of the key.
Here is a custom Play-long Track for Autumn Leaves in the Key of G/Em .
Autumn Leaves

— Premium Play-along Track

Premium Play-along Tracks are only available to Premium members and Active/Private Students.

Here is a Demo of Desafinado to get an idea of the quality of these custom play-along tracks.
Play-along Demo: Desafinado
---
I, (Curt) originally created these tracks to perform over for gigs and this was a demo for booking gigs.
These Premium Play-along Tracks are available to LearningUkulele.com Site Members and are my personal one-of-kind tracks I (Curt) and Chuck Anderson recorded and arranged.
End of Lesson - Thanks, Hope You Enjoyed It!
Related Lessons
Related Lessons for Exploring Jazz Chords on `Ukulele, Standard Example - Autumn Leaves.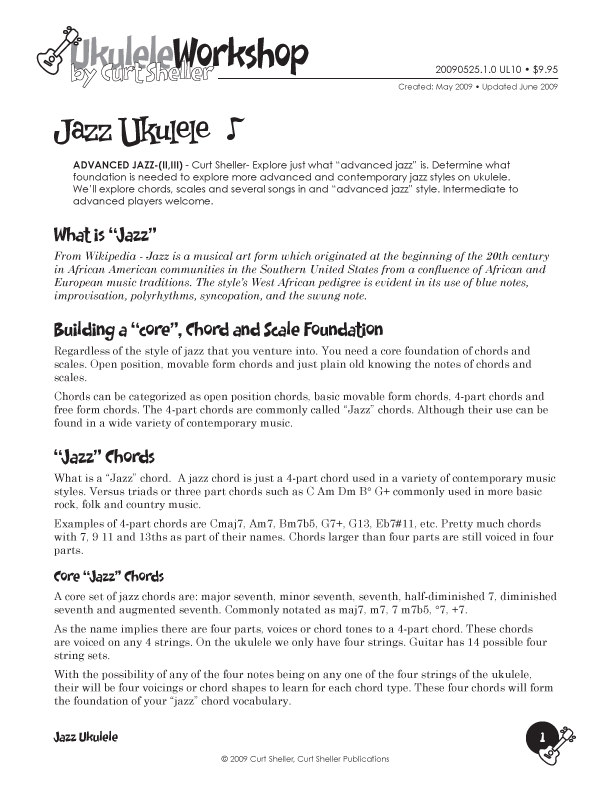 Exploring Jazz ``Ukulele
Updated: 24 Jun 2009
Wikipedia defines "Jazz" as a musical art form which originated at the beginning of the 20th century in African American communities in the Southern United States from a confluence of African and European music traditions. The style's West African pedigree is evident in its use of blue notes, improvisation, polyrhythms, syncopation, and the swung note.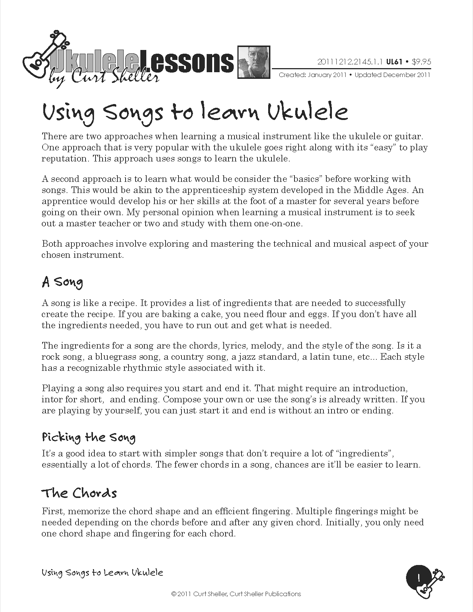 Using Songs to Learn `Ukulele
Updated: 13 Mar 2015
There are two approaches when learning a musical instrument like the ukulele or guitar. The first approach and one that is very popular with the ukulele goes right along with its easy to play reputation. This approach uses songs to learn the ukulele. A second approach is to learn what would be consider the the basics before working with songs.
Related Books
Related Books for Exploring Jazz Chords on `Ukulele, Standard Example - Autumn Leaves.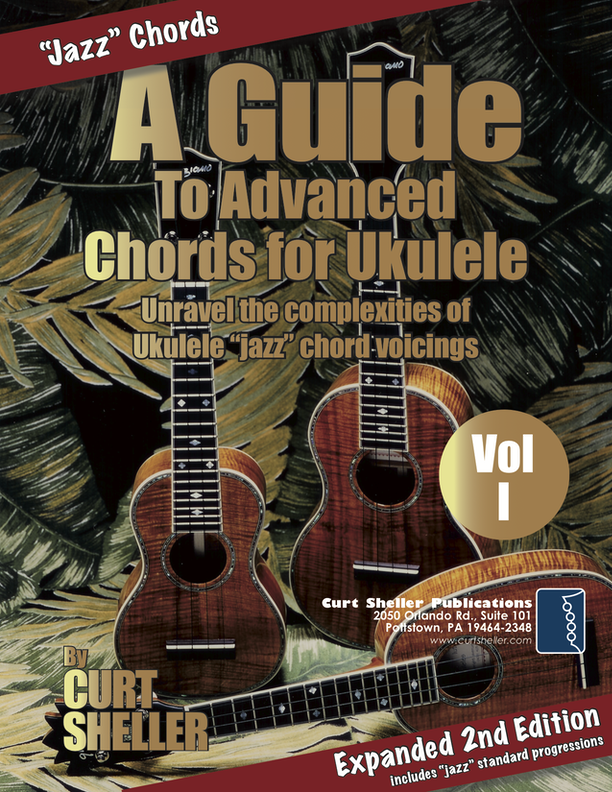 Beyond learning basic Ukulele chords, most players struggle with advanced chords. Commonly called "jazz" chords, these more sophisticated voicings find a wide use in all forms of music. A Guide to Advanced Chords for Ukulele - presents a highly organized and efficient approach to the mysterious subject of advanced chords. Chord dictionaries are not the answer.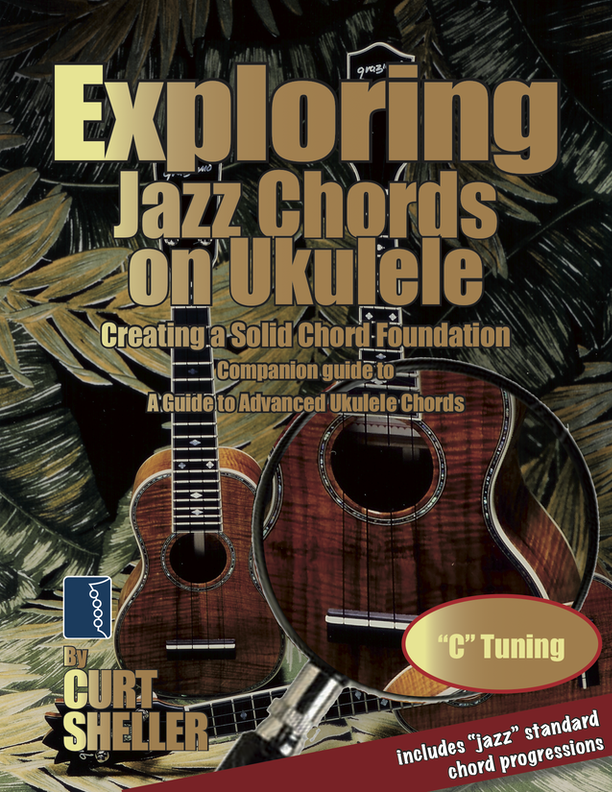 Exploring jazz chords using a variety of common chord progressions based on songs from the standard jazz repertoire. Core Chords are the basic set of chords needed to play a wide range of music, in a variety of styles. This set of chords includes basic open position chords, basic movable form chords and the core 4-part "jazz" chords.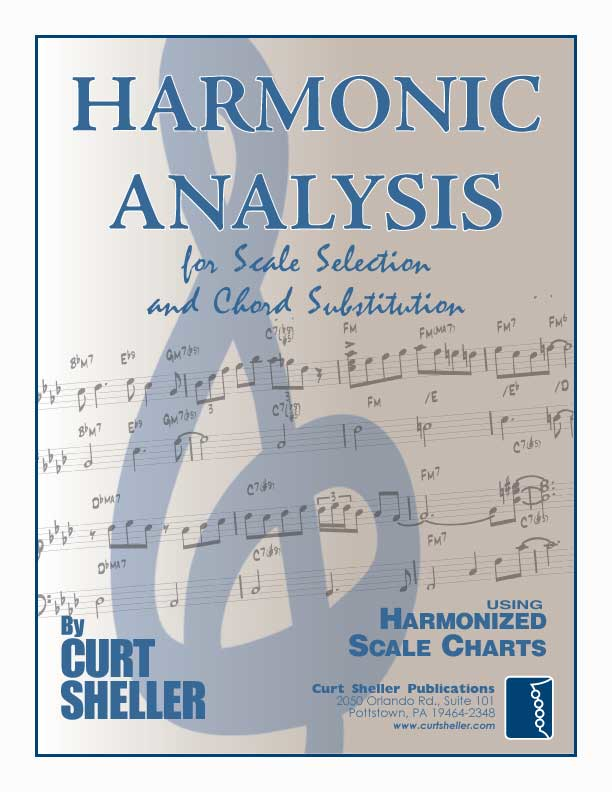 Harmonic Analysis is the understanding of the functional sequence of chords. It is the process used to analyze the harmonic structure of a progression, song or composition. This analysis is then used to make scale selections for improvisation and chord substitution.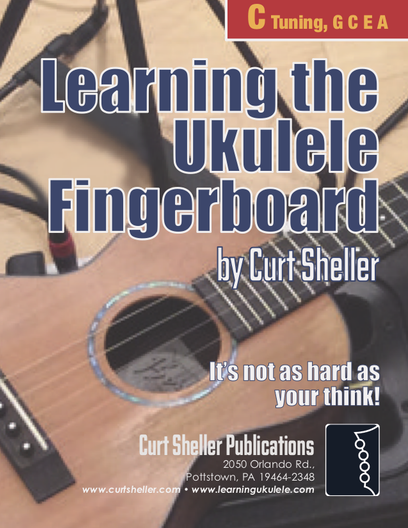 Finally, learn the names of the notes of the fingerboard. Learning the notes of your instrument allows you the flexibility of not having to remember so many shapes. There are simply way too many chords, scale and notes patterns, and shapes to remember. It all comes down the notes.
Related Songs
Related Songs for Exploring Jazz Chords on `Ukulele, Standard Example - Autumn Leaves.
Autumn Leaves
Updated: 26 Nov 2021
Autumn Leaves is a much-recorded popular song. Originally it was a 1945 French song "Les Feuilles mortes" (literally "The Dead Leaves") with music by Joseph Kosma and lyrics by poet Jacques Prevert. Yves Montand (with Irene Joachim) introduced "Les feuilles mortes" in 1946 in the film Les Portes de la Nuit. The American songwriter Johnny Mercer wrote English lyrics in 1947 and Jo Stafford was among the first to perform this version.
Related Lesson Series
Related Lessons Series for Exploring Jazz Chords on `Ukulele, Standard Example - Autumn Leaves.
Core "Jazz" Ukulele Chords - The Big Six
Updated: 01 Jan 2003
Core Chords for Ukulele, The Big Six - From four F7 chord voicings or shapes, your can build your massive 4-part, a.k.a., "jazz" chord vocabulary. Beyond basic open position chords, basic movable form chords and a core set of 4-part chords. There are just too many chords shapes too memorize.
Related Lesson Files, Resources and Assets
Related Assets for Exploring Jazz Chords on `Ukulele, Standard Example - Autumn Leaves.