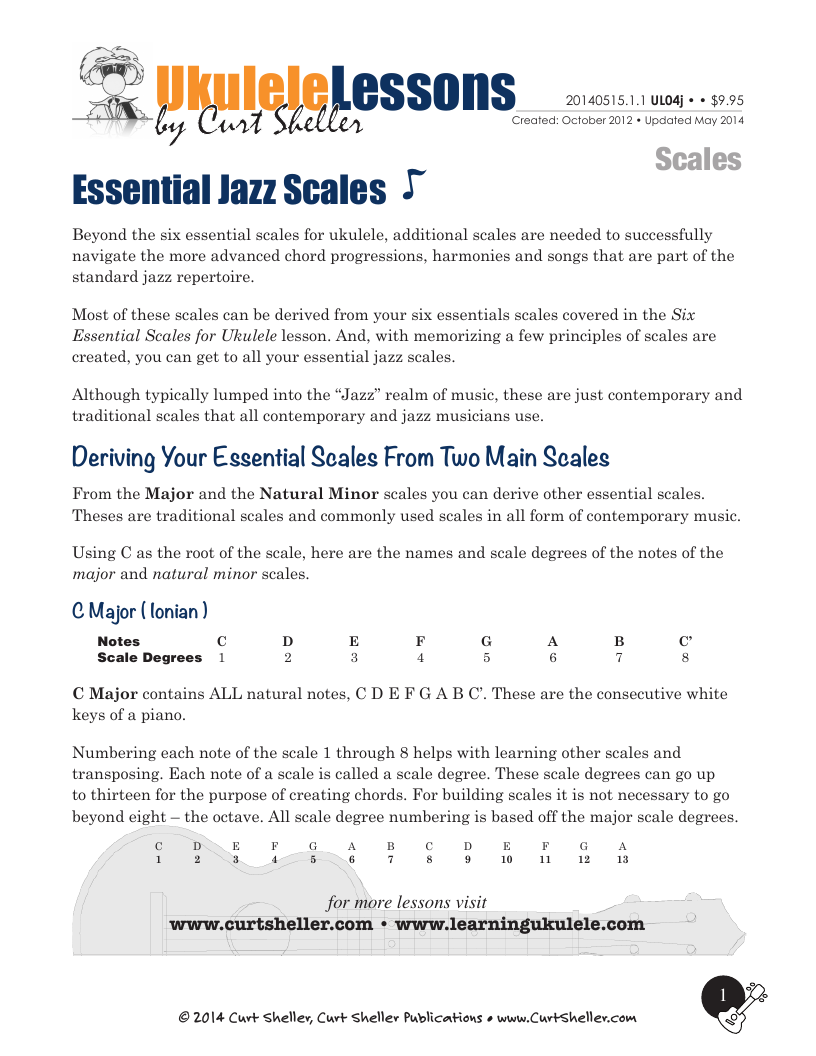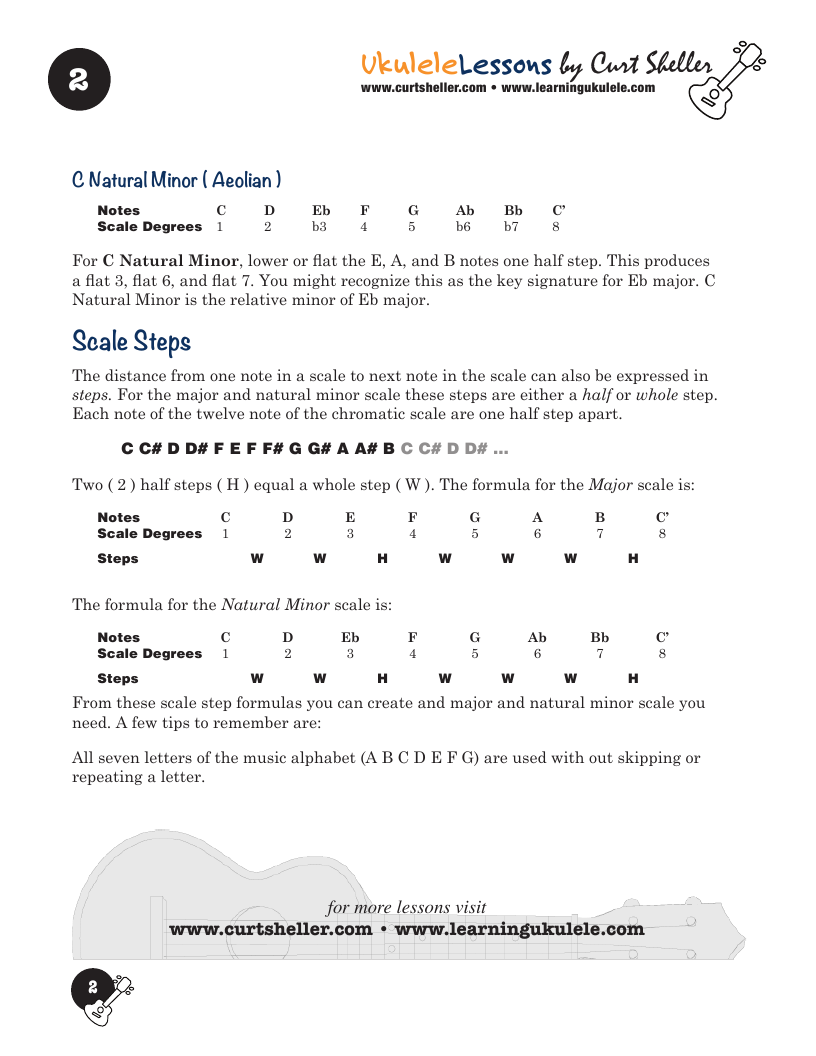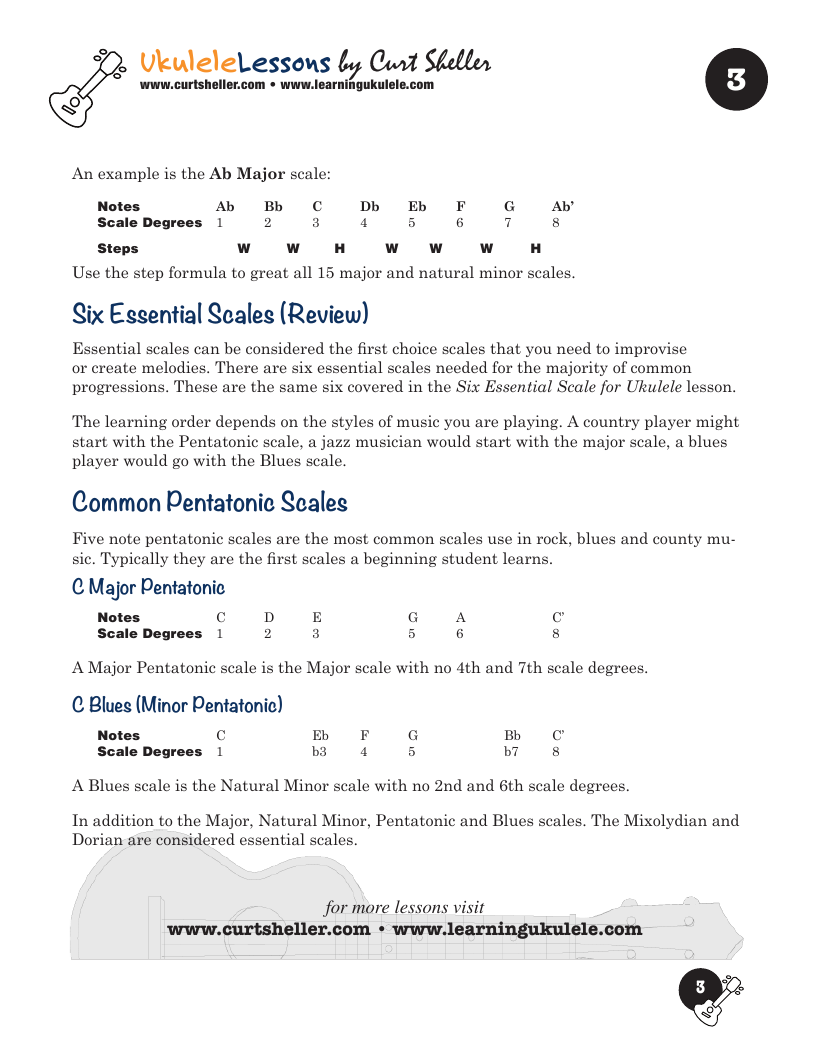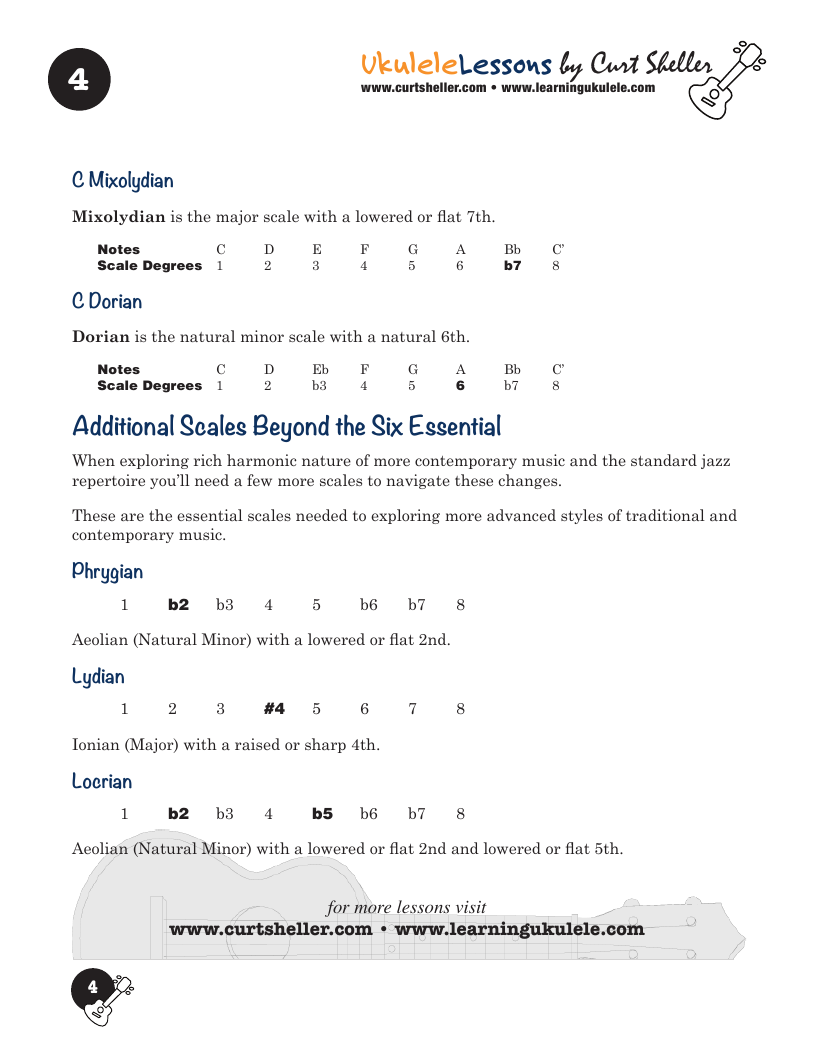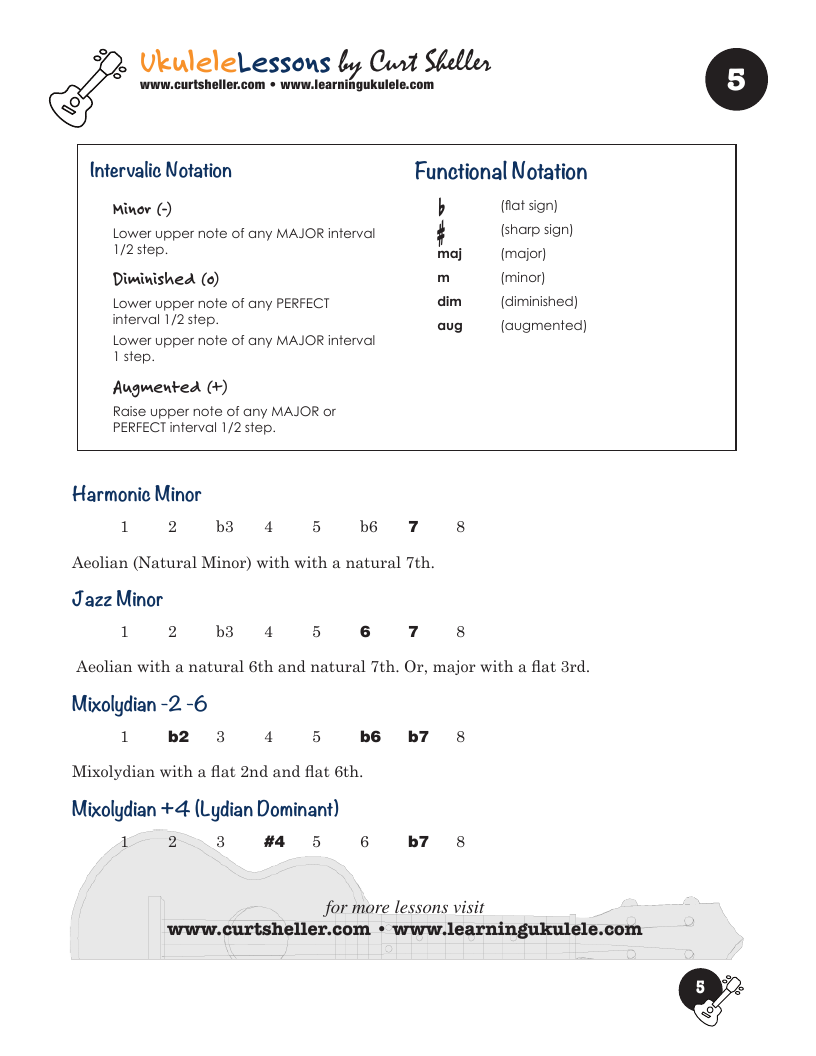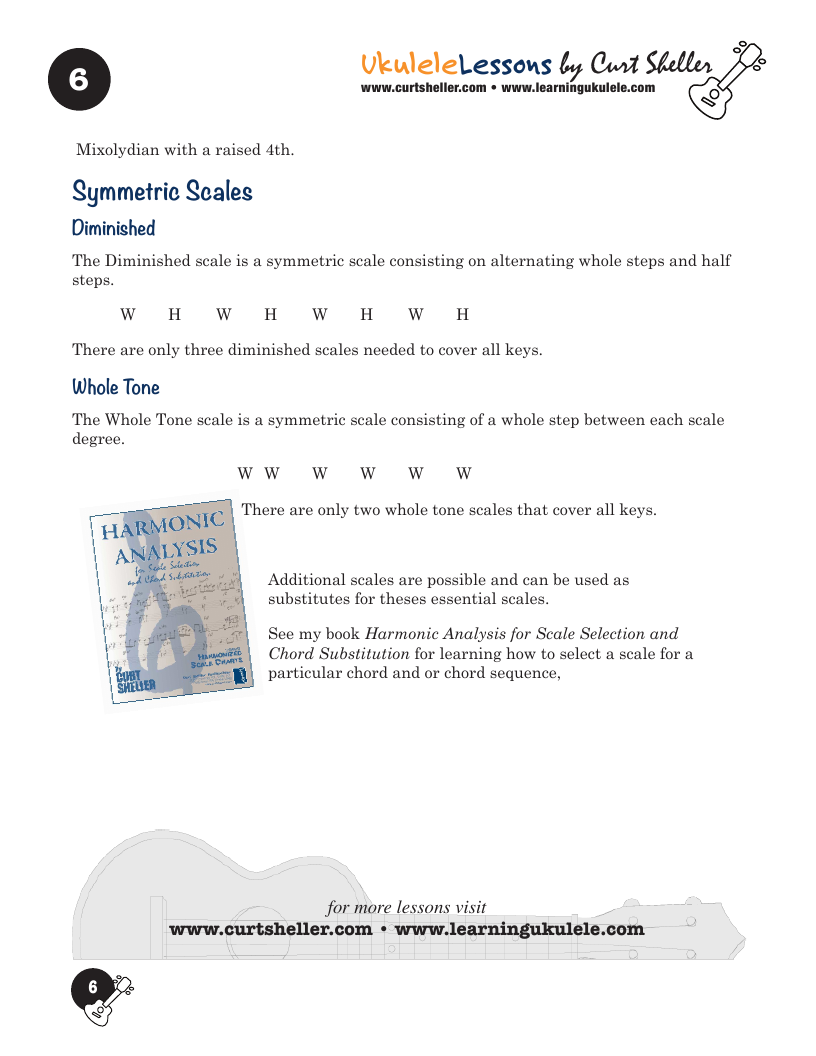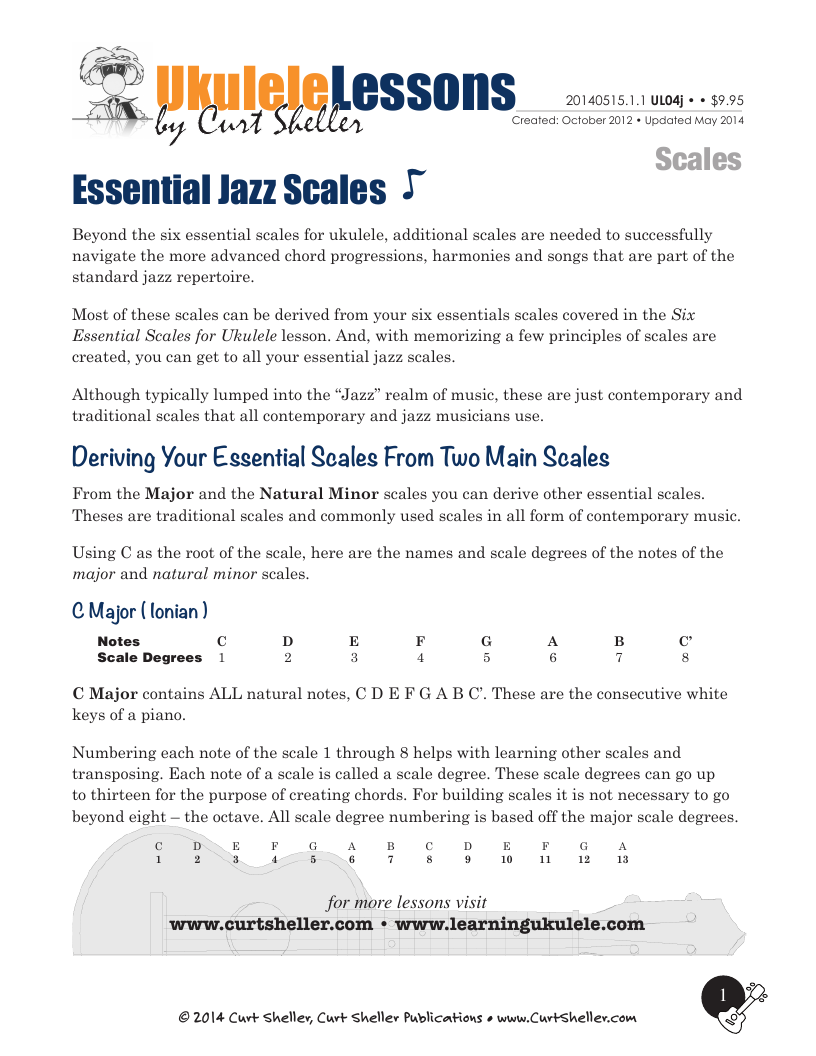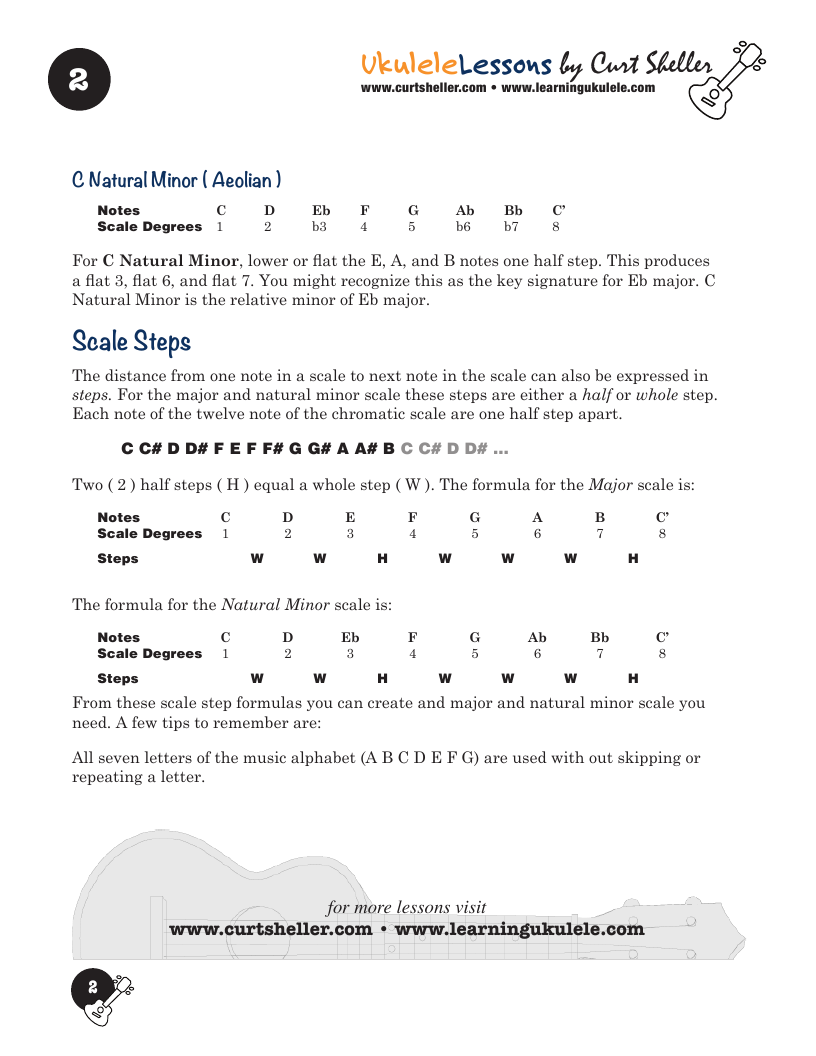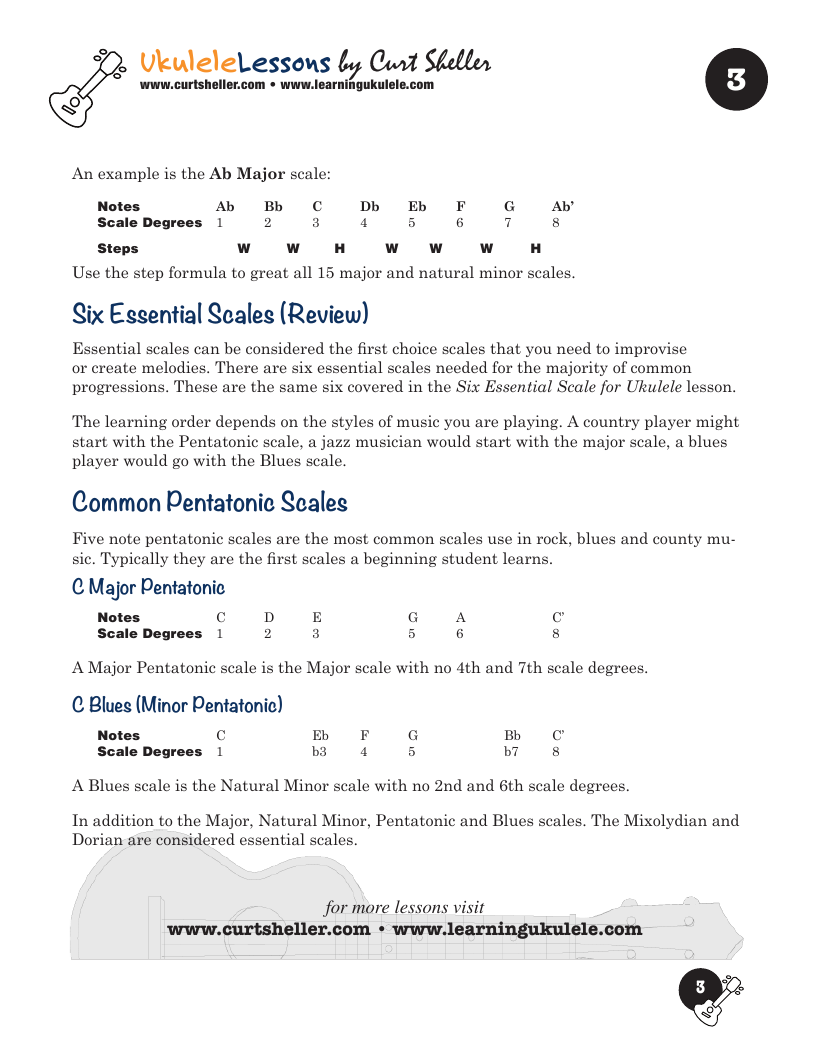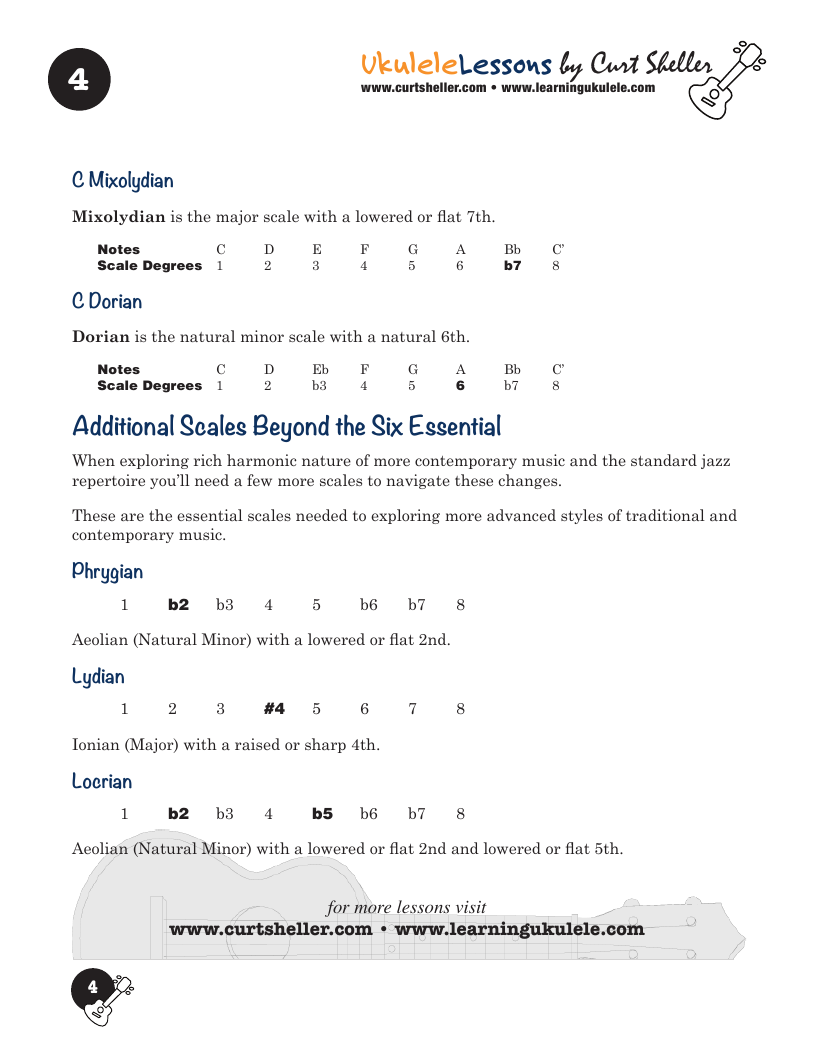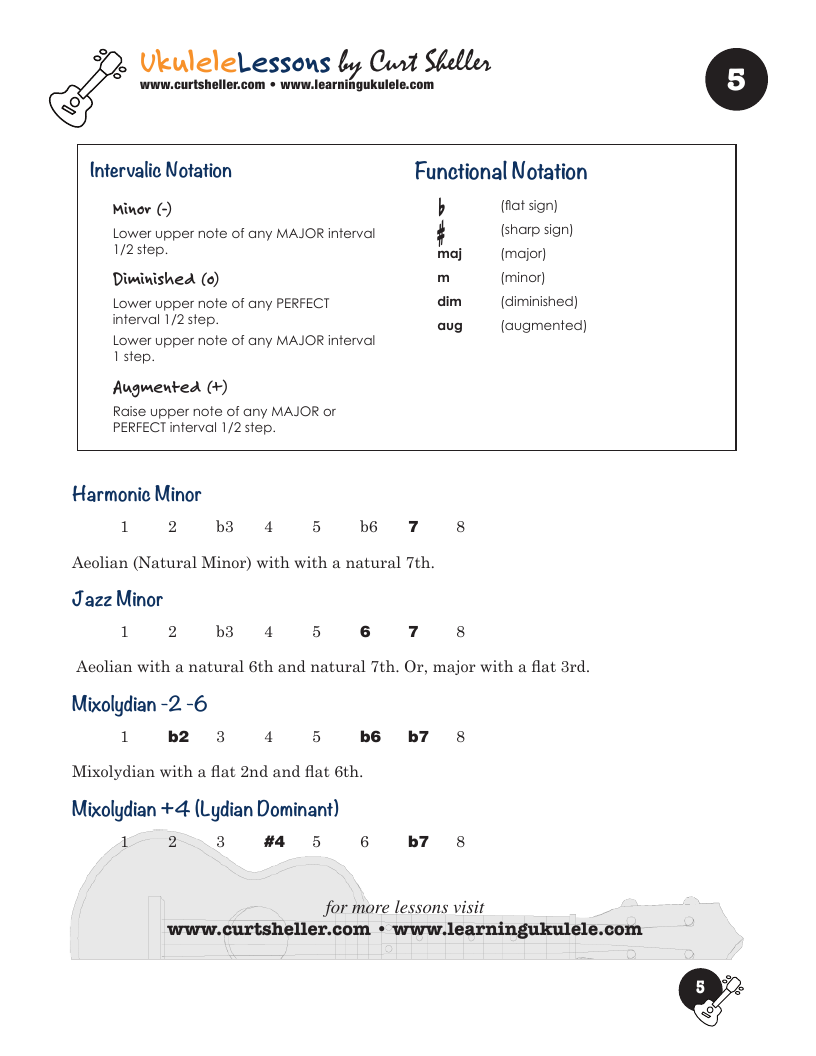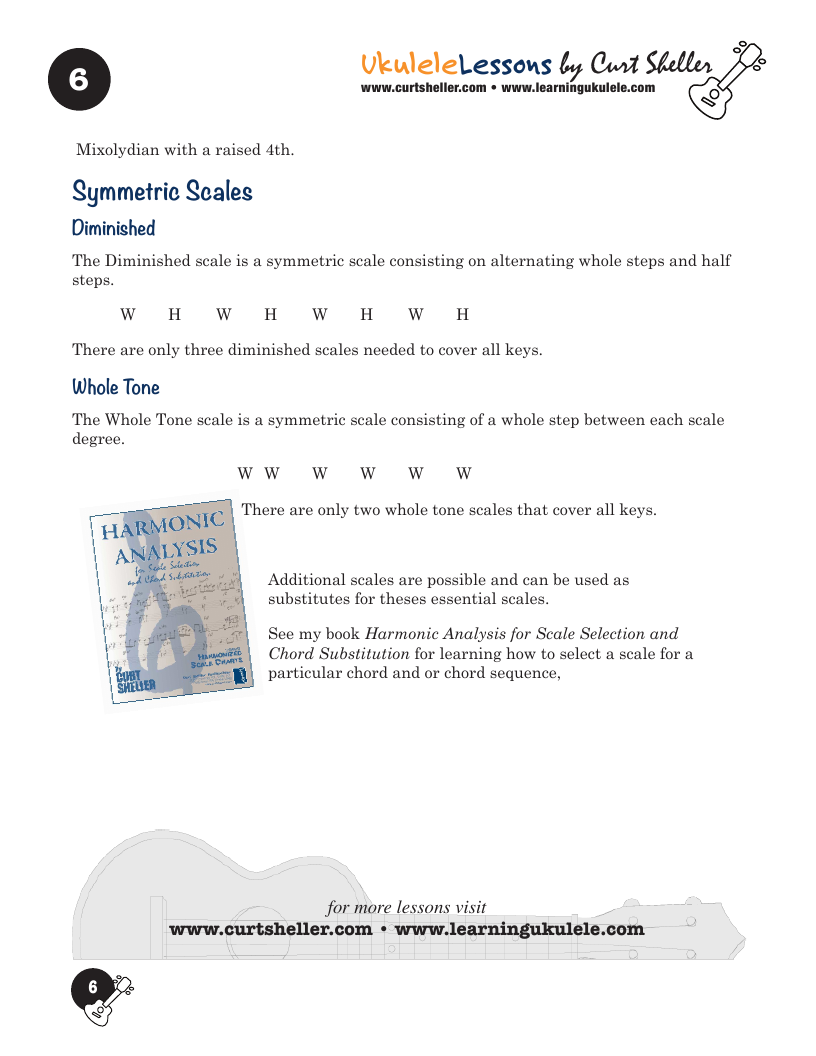 All 6 sample page(s) are viewable on-line.
If you are a registered site member, have verified your email address, and have the correct permissions you can view ALL the pages of this PDF or Samples pages at a larger size using the LearningUkulele.com Online PDF Viewer .
This Download is NOT part of your LearningUkulele.com membership level.
Sign-up for Premium Site Access or Upgrade Your Plan your current access level to download this PDF or your can purchase a copy for download.
After purchasing a PDF , a download link will be sent to you within 24hrs. Working on getting it to be automated.
Each PDF file is a formatted, high resolution file that prints out great. You'll need a PDF Reader or application capable of viewing PDF files to view the PDF.
Download the PDF file for the latest, complete, and most up-to-date version. As well as additional information not presented on-line.
Members and Active Students need to sign-in to download this lesson's PDF for the complete lesson.
Essential Jazz Scales for `Ukulele
A scale is simply a collection of pitches or notes, not really "this is a Jazz scale", "this is a Blues" or "this is a Rock scale". It's how a scale is used that really matters.
Additional Content
Available for Premium Site Access Plans Only
Most music starts with a scale. The melody, chords, licks and riffs all can be related back to a particular scale or scales.
After you mastering the six essentials scales below and start to explore more advanced styles of music, especially jazz. There are a few more scales that are needed to cover the broader harmonic palette that a typical jazz tune draws from.
Checkout the Related Video below for Examples in C Tuning, Open Position .
Due to the rich harmonic content of songs and composition in the jazz repertoire the essential scale are, with their alternate names :
Scale Modes
Ionian (Major)
Dorian (Minor)
Phrygian
Lydian
Mixolydian (Dominant)
Aeolian (Natural Minor)
Locrian
Traditional Scales
Harmonic Minor
Jazz Minor - Descending Melodic Minor, Tonic Minor
Whole Tone
Diminished
Essential Jazz Scales for `Ukulele…
Altered Scales
Mixolydian +4 (Lydian Dominant)
Mixolydian -2 -6
Whole Tone
Diminished
Contemporary Scales
Blues (Minor Pentatonic)
Pentatonic (Major Pentatonic)
And a few other altered and add note scales are common. After master the above scales is should be no problem deriving additional scales from these essential scales.
End of Lesson - Thanks, Hope You Enjoyed It!
Videos
Related Videos for Essential Jazz Scales for `Ukulele.
Related Lessons
Related Lessons for Essential Jazz Scales for `Ukulele.
Related Books & Charts
Related Books for Essential Jazz Scales for `Ukulele.
Related Lesson Series
Related Lessons Series for Essential Jazz Scales for `Ukulele.
Related Lesson Files, Resources and Assets
Related Assets for Essential Jazz Scales for `Ukulele.