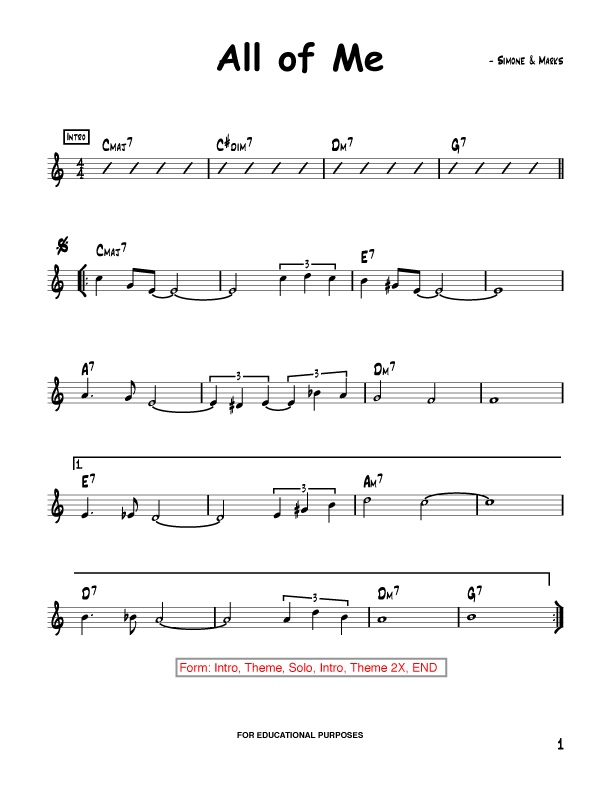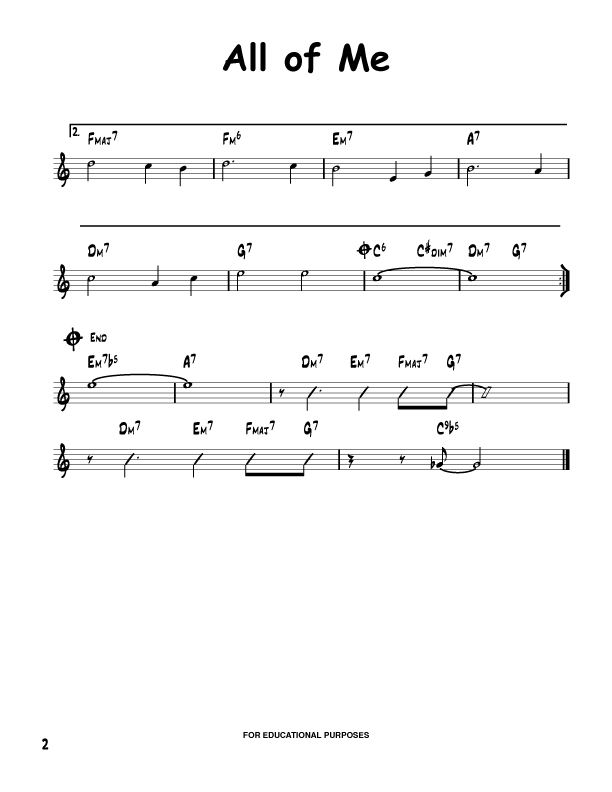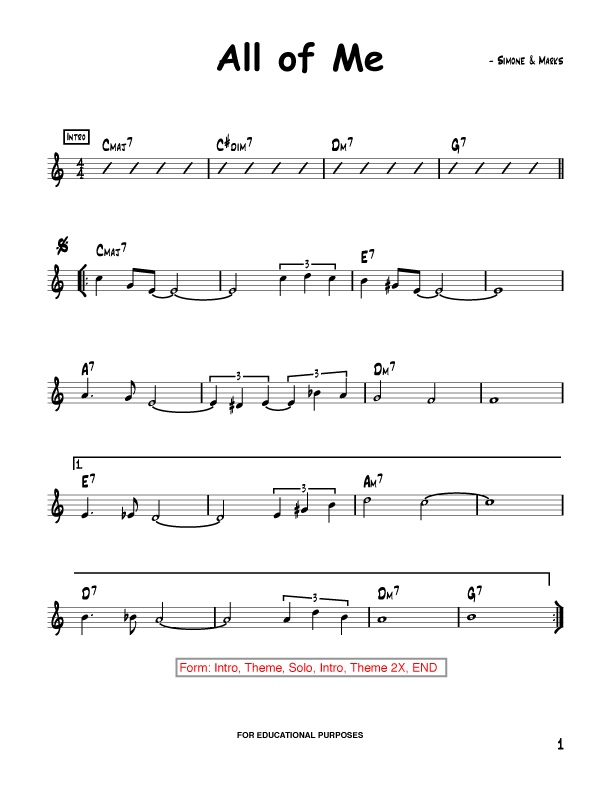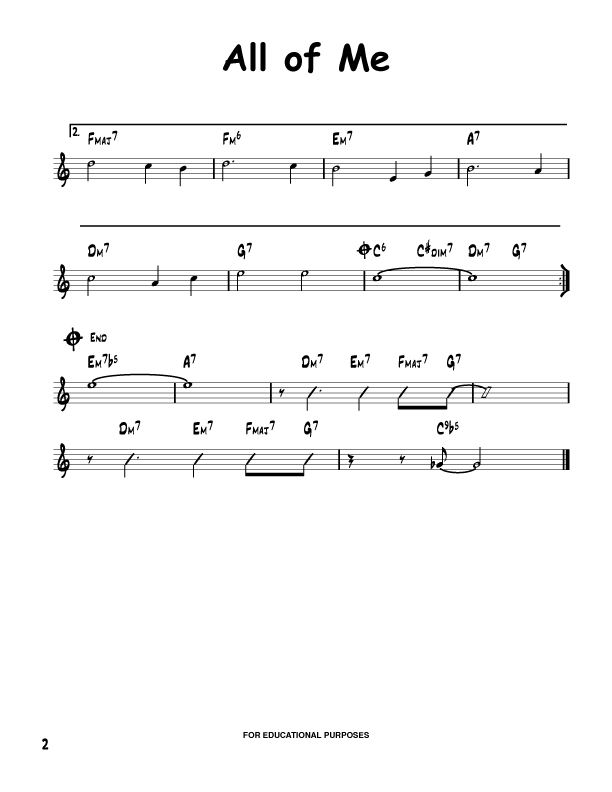 All 2 sample page(s) are viewable on-line.
If you are a registered site member and have the correct permissions you can view ALL the pages of this PDF or Samples pages at a larger size. You can resize the browser window smaller to a tablet or phone size and the pages will magically grow larger.
Or, use the Online PDF Viewer . available for premium members .
View the Download section below to download the song files for the complete and most up-to-date versions.
All of Me is a popular song and jazz standard written by Gerald Marks and Seymour Simons in 1931.
All of Me

— Premium Play-along Track
Play-along Demo: Desafinado
This play-along track is ONLY available to active users with Gold Level, Premium Site Access. "Can't give it all away."
Listen to this FREE track as a sample of the quality of these custom play-along tracks.
---
I, (Curt) originally created these tracks to perform over for gigs and this was a demo for booking gigs.
These Premium Play-along Tracks are available to LearningUkulele.com Site Members and are my personal one-of-kind tracks I (Curt) and Chuck Anderson recorded and arranged.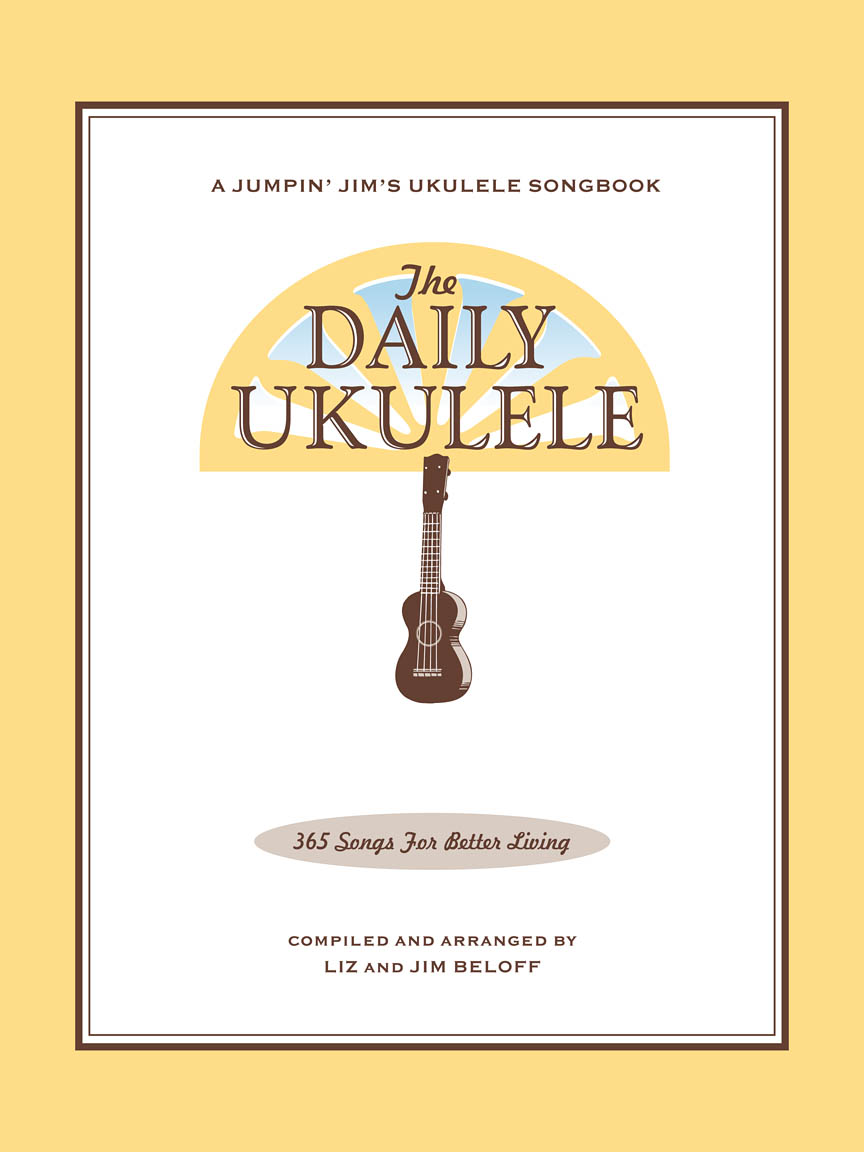 All of Me is in the The Daily Ukulele — 365 Songs for Better Living book.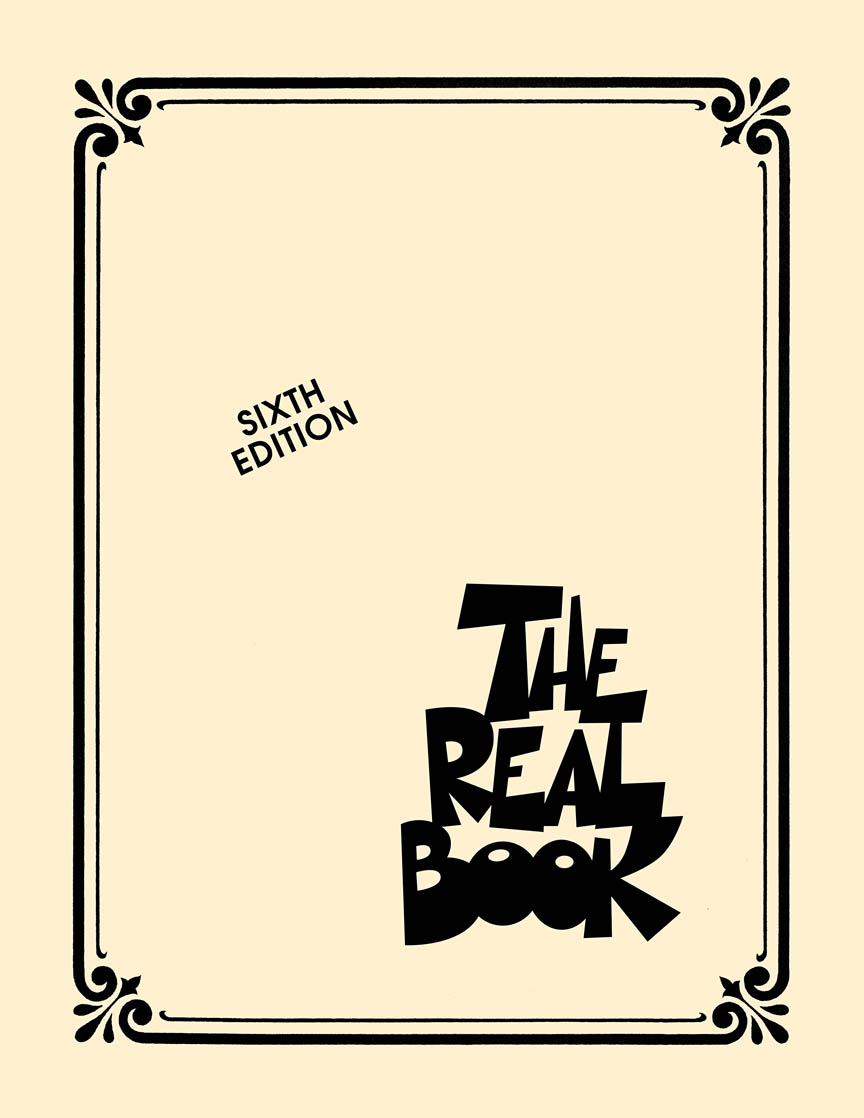 All of Me is in the Real Book - Volume 1 — Sixth Edition book.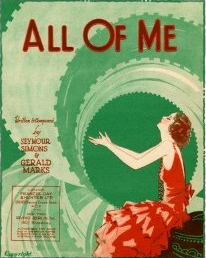 It is also covered by Eric Clapton on his 2013 album Old Sock with Paul McCartney. In an episode of the 1970s television show Sanford and Son, Redd Foxx (joined by Scatman Crothers on guitar) sings a short but memorable version. "All of Me" is also performed in the Muppet Show episode guest starring Paul Williams. The song is featured prominently in the 1984 Steve Martin/Lily Tomlin film of the same name.
In more recent years, it has been recorded by Pia Zadora, Anne Murray and Jason Danieley. Also, a punk rock rendition of the song was recorded by NOFX. The song was a major hit on records by Paul Whiteman and Louis Armstrong in 1932, and was successfully revived by Johnnie Ray in 1952.[2] Chelsea Krombach performed the song for her debut album Look for the Silver Lining. Laurence Juber has also performed and recorded this song in an all acoustic version played by him. It was featured on his album PCH in 2007. Michael Bublé has released a cover of it on his album, Crazy Love, to be re-released. It is the title track on the 2011 debut album of Australian singer Liam Burrows.
Main Song Download(s)
The main downloads for this Song.
All of Me - Lead Sheet

Updated: 31 Dec 2016

Members Only
Log-in to access.
All of Me - Premium Play-along Track

Updated: 31 Dec 2016

Members Only
Log-in to access.
Videos
Related Videos for All of Me.
Bill Tapia teaches us how to play "All of Me"
Bill Tapia at 101 years is still teaching everyone how to play. Here he is leading everyone through a rendition of "All of Me" at a recent concert at DaSilva Ukulele Co. Recorded by Michael DaSilva. www.ukemaker.com
Additional Content
Available for Premium Site Access Plans Only
Sorry, can't give it ALL away!
This content requires a Basic Access Plan and or enrolled in the Study with Curt - On-line or Private Lesson Program.
To view additional content for this page you'll need to either Sign In or Register for or Upgrade to a Premium Site Access Plan.
Related Lessons
Related Lessons for All of Me.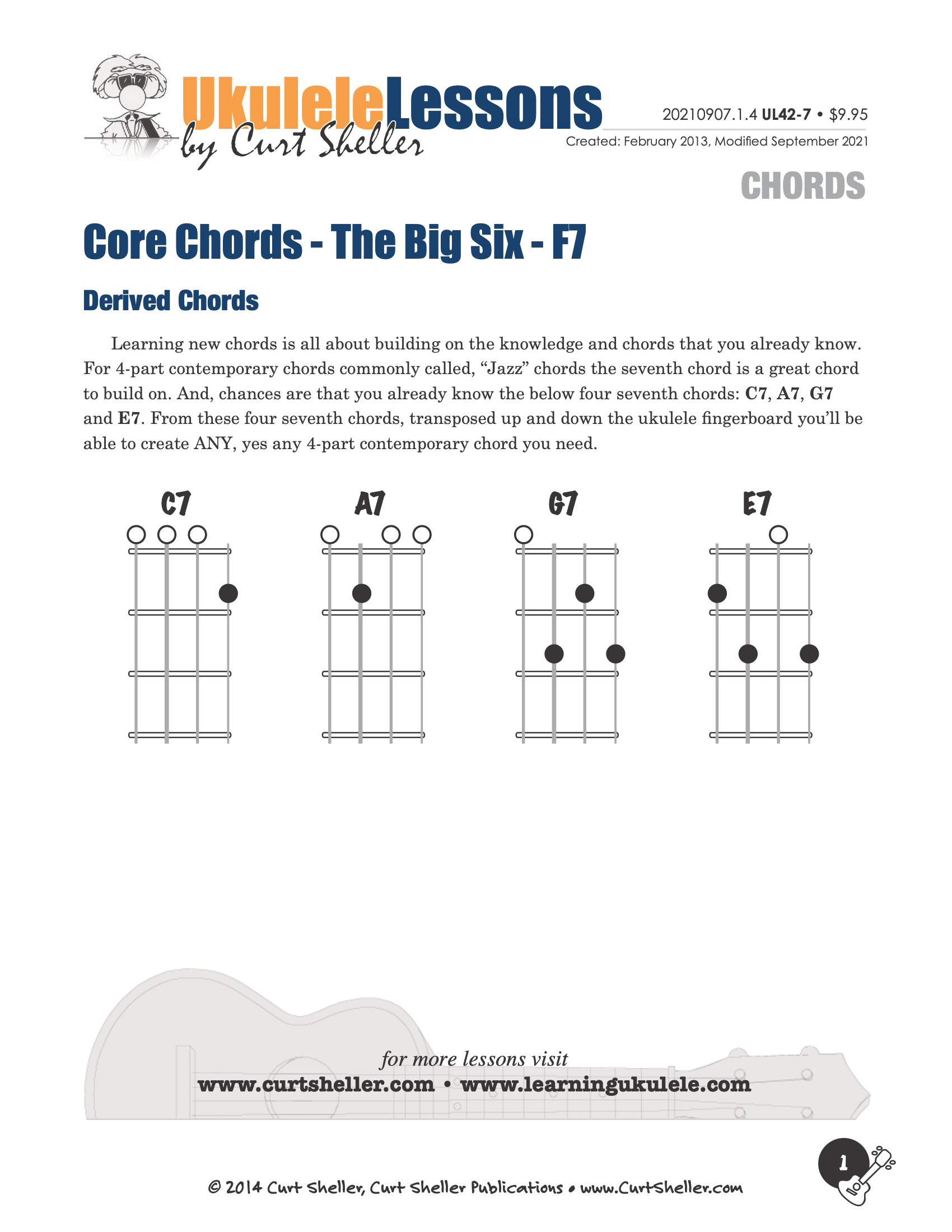 Core Chords - The Big Six - Building a Solid Chord Foundation
• Updated: 07 Sep 2021
The Big Six Core Chords is a series of lessons for building your core, essential 4-part chords. These chords commonly called jazz chords, are really just 4-part chords used in a wide range of musical styles. These chords include: Seventh , Major Seventh, Minor Seventh, Half Diminished Seventh or Minor Seven Flat Five, Diminished Seventh, and Augmented Seventh. These six chords form a core set of chords.
Related Songs
Related Songs for All of Me.
Related Song Files, Resources and Assets
Related Assets for All of Me.