Ukulele Festival Listings for Mar
Seems like there is a ukulele festival, somewhere in the world every month of the year. Listings include ukulele camps and retreats. I rely on fellow ukulele players, fans, and festival organizers to let me know of their current schedule.<br>Be sure to Check the festival site for the last info and current dates. Not ALLL festivals or camps are every year.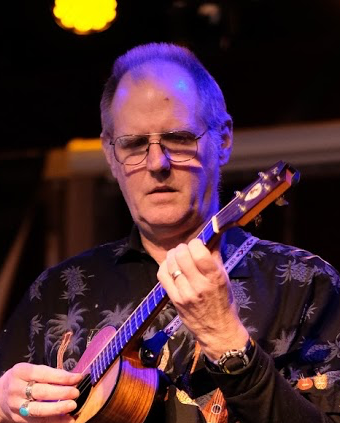 2020 March, April & May COVID Updates: Be sure to check with the individual festivals' to ensure they are still if. Especially, festial in the months of March, April and May. Festivals for these datyes nt eh USA are being canceled daily.
Gaithersburg Uke Fest - Mar 20, 2020 to Mar 22, 2020
Covenant United Methodist Church & Epworth United Methodist Church
Gaithersburg, MD USA


Gaithersburg Uke Fest
Events
2020 CANCELD Due to COVID-19 "How did this all come about"? It's an interesting story, one which we will not bore you with now. Suffice it to say, Keith was inspired by a recent ukulele festival we attended together...Funky Frets UkeFest, in Boyerstown, PA. On the trip back home, Keith exclaimed, "We could organize a ukulele festival"! At this point Nani thought her husband had hit his head. But here we are, a few months away from what one person described as, "A Big Deal"! We believe when you explore this website and see the guest artists who are taking part in this festival, you will agree with us that this is an event you don't want to miss. We hope to see you there!
Melbourne Ukulele Festival - Mar 13, 2020 to Mar 14, 2020
The Melbourne Ukulele Festival has a long a dedicated history of bringing the sweet ukulele sounds to the people of Melbourne each year, based in Northcote 3070 in the inner north of the city.

Melbourne Ukulele Festival
Events
Once upon a time, there was a fabulous Ukulele Festival. Beautiful princesses and handsome princes, evil stepmothers and all manner of ogres and beasts congregated in the enchanted suburbs of Melbourne's inner north, playing their ukuleles and having a wondrous time.
Great Waikoloa Ukulele Festival - Mar 7, 2020
Kings' Shops and Queens' MarketPlace in Waikoloa Beach Resort
Ukulele Harmonic Convergence - Mar 7, 2020
Tellus360,24 E King St., Lancaster, PA 17602 USA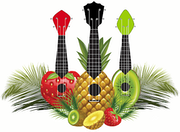 Ukulele Harmonic Convergence
Events
An annual day of harmony when we host the Ukulele Harmonic Convergence. Bring your ukulele, limber up your voice, and share an afternoon of strumming, singing, and jamming. You'll be joined by clubs from East, South, and Central Pennsylvania as well as other states and individuals from all over. Sharing songs we all love and learn songs loved by others. All levels of play are welcome, and anyone with a voice is, too. There is no charge to enter.
The Vancouver Ukulele Festival - Mar 22, 2019 to Mar 24, 2019
The Vancouver Ukulele Festival is having a time out for 2020 and will be back 2021!
All festival submissions will be verified before posting.
Be sure to check your listing for most current information, dates, etc...
All festival listings have been verified at their time of listing. I rely on the festival organizers and site visitors to notify LearningUkulele.com of changes and updates. I check once in a while - but these are free listings.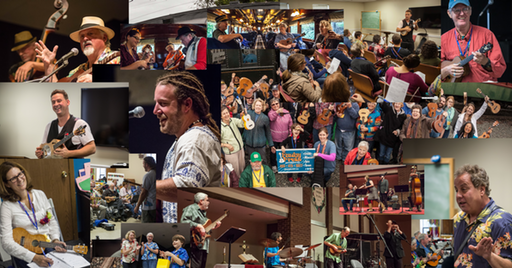 NOTE: Each higher access level includes ALL the benefits of the lower levels. Private Lessons include all the benefits of a Premium Access Plans as long as you remain a student on the schedule.
Just browsing over both books, they look fantastic! I'm a guitarist and uke player for over 25 years and was thinking about writing a ukulele book but you've already written what I think are the best, most comprehensive and thorough books I've ever seen for the instrument. I just might end up buying every book you've written and I'll be giving my highest recommendation for your books to my friends and students. Thank you so much for taking the time to write such great books! — Peter Rhee
Aloha, Curt, All I can say is WOW! What you have accomplished is simply incredible! All the best — Glen Hirabayashi, The Aloha Boys
Folks, if you haven't stopped by Curt's site, do so right now! ..And get his books, they are fantastic. This guy knows his stuff and is able to pass it along too. — Alan Johnson Proprietor, The 4th Peg
I can highly recommend Curt's Uke books — I have four of them and they are excellent. — fatveg — Portland
Thanks for visiting and checking out the site!

Original Curtie Animation from 1987 for my first web site on a Macintosh II.
33 years ago.
"Built for myself (Curt), and sharing with the `Ukulele community!"
LearningUkulele.com has one of the largest collections of lessons, songs, and TABS, luthiers, ukulele builders, ukulele festival and club information, and, ukulele links on the web. I've been on the ®Internet since the early 1990's and This site just never stops growing!!!
Content is added and updated almost daily - so check back often.