Ukulele Festival Listings for May
Seems like there is a ukulele festival, somewhere in the world every month of the year. Listings include ukulele camps and retreats. I rely on fellow ukulele players, fans, and festival organizers to let me know of their current schedule.
Be sure to Check the festival site for the last info and current dates. Not ALLL festivals or camps are every year.
Ashokan Uke Fest - May 22, 2020 to May 25, 2020
top
Kerrville Music Festivals - May 21, 2020 to Sep 7, 2020
top



Kerrville Music Festivals
Events
The Kerrville Music Festivals are family oriented events which are held each year on the Quiet Valley Ranch, just 9 miles south of the resort town of Kerrville in the heart of the beautiful Texas Hill Country. Our two annual festivals are the Kerrville Folk Festival and the Kerrville Fall Music Festival.
Mighty Uke Day - May 8, 2020 to May 10, 2020
top


Mighty Uke Day
Events
Mighty Uke Day III will be held on **May 9 & 10, 2014 ** at various places in Old Town Lansing, MI. Our Saturday night festival headliner will be the one-and-only James Hill with Anne Davison in a very special concert. Danielle Ate the Sandwich will be featured in our Friday night show. Workshops, childrens activities, group strums, open mic, Mighty Uke movie extras, and much more will be occurring at locations all over Old Town.
Reno Uke Fest - May 3, 2020 to May 6, 2020
top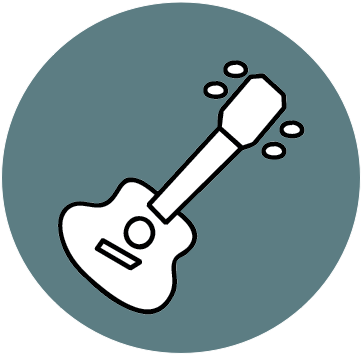 Reno Uke Fest
Events
PlayUke.net and Play Uke, LLC were founded by two ex-guitar players who fell for the ukulele. Douglas Reynolds started the ball rolling in 2006 after discovering the music of Jake Shimabukuro during his weekly, "have coffee and read their magazines" morning at Borders Books (RIP). He bought a few ukes on eBay to get acquainted and fell for the little critters rather quickly.
Sunshine Coast Ukulele Masters - May 1, 2020 to May 4, 2020
top


Sunshine Coast Ukulele Masters
Clubs
S.C.U.M. meet twice a month for two hours of uking and singing. We invite you to come and join us. Everyone's welcome. Membership is a $10 annual fee with a $2 donation each meeting attended. We have a lot of fun with a wonderful big session lead by Lynne, Geoff & Trevor.
New Forest Ukulele Festival - May 18, 2019
top
Las Cruces UkeFest - May 17, 2019 to May 19, 2019
top



Las Cruces UkeFest
Events
The Las Cruces UkeFest is hosted by the Las Cruces Ukes, a non-profit community group of ukulele enthusiasts in southern New Mexico. The club formed in 2013 and has since given over 70 performances around the community, offered several quality workshops with instructors like Mark Baker and Jim D'Ville, and added both a kids and teen club. In 2017, they held their first full-scale festival to rave reviews and a sold-out venue! For 2018, they've arranged for a larger theatre to fit all the ukulele lovers we expect to host.
Denver Uke Festival - May 10, 2018 to May 12, 2018
top


Denver Uke Festival
Events
Swallow Hill Music Association is pleased to present a unique festival for uke lovers. This one-day event will give participants a lot of bang for their buck. There will be morning and afternoon ukulele workshops, jamming and open stages in the café, ukulele builders and vendors, and an evening concert in Daniels Hall.
Rocket City Ukulele Festival - May 5, 2018
top
West Coast Ukulele Retreat - May 2, 2018 to May 6, 2018
top



West Coast Ukulele Retreat
Events
Eighty-six hours of ukulele music, instruction, fun, camaraderie, and general ukulele mayhem! Five days and four nights of ukulele bliss at Asilomar on the Beautiful Monterey Peninsula in California. Featuring classes and workshops, jams sessions and jam slams. All ages and abilities are welcome, as are non-ukulele-playing spouses.
Na Hoku O Hawaii Music Festival - May 22, 2015
top
Canada Ukes Ukulele Festival - May 22, 2015 to May 24, 2015
top
Uke-A-Palooza - May 17, 2015
top


Uke-A-Palooza
Events
A Uke-A-Palooza is a reunion, a revival, an extravaganza to bring together people that have an interest in playing, owning or learning about ukuleles. In reality, it is about people that want to laugh, sing, listen, strum a little, lose their inhibitions and share some time with uke minded people.
Funstrummers Ukulele Band of Modesto - May 16, 2015
top
Paris Uke Fest - May 14, 2015 to May 16, 2015
top
All festival submissions will be verified before posting.
Be sure to check your listing for most current information, dates, etc...
All festival listings have been verified at their time of listing. I rely on the festival organizers and site visitors to notify LearningUkulele.com of changes and updates. I check once in a while - but these are free listings.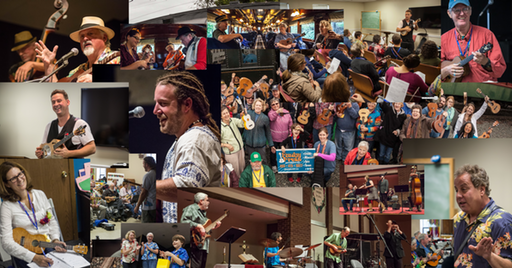 NOTE: Each higher membership level includes ALL the benefits of the lower membership levels. The Private Lesson Plans include all the benefits of a Premium Access Plans as long as you remain a student on on the schedule.
Just browsing over both books, they look fantastic! I'm a guitarist and uke player for over 25 years and was thinking about writing a ukulele book but you've already written what I think are the best, most comprehensive and thorough books I've ever seen for the instrument. I just might end up buying every book you've written and I'll be giving my highest recommendation for your books to my friends and students. Thank you so much for taking the time to write such great books! — Peter Rhee
Aloha, Curt, All I can say is WOW! What you have accomplished is simply incredible! All the best — Glen Hirabayashi, The Aloha Boys
Folks, if you haven't stopped by Curt's site, do so right now! ..And get his books, they are fantastic. This guy knows his stuff and is able to pass it along too. — Alan Johnson Proprietor, The 4th Peg
I can highly recommend Curt's Uke books — I have four of them and they are excellent. — fatveg — Portland
Thanks for visiting and checking out the site!

Original Curtie Animation from 1987 for my first web site on a Macintosh II.
33 years ago.
"Built for myself (Curt), and sharing with the `Ukulele community!"
LearningUkulele.com has one of the largest collections of lessons, songs, and TABS, luthiers, ukulele builders, ukulele festival and club information, and, ukulele links on the web. I've been on the ®Internet since the early 1990's and This site just never stops growing!!!
Content is added and updated almost daily - so check back often.