Ukulele Festival Listings for Nov
Seems like there is a ukulele festival, somewhere in the world every month of the year. Listings include ukulele camps and retreats. I rely on fellow ukulele players, fans, and festival organizers to let me know of their current schedule.<br>Be sure to Check the festival site for the last info and current dates. Not ALLL festivals or camps are every year.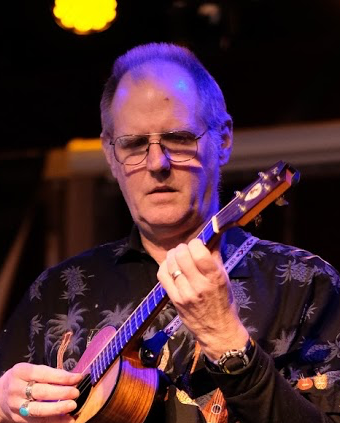 2020 March, April & May COVID Updates: Be sure to check with the individual festivals' to ensure they are still if. Especially, festial in the months of March, April and May. Festivals for these datyes nt eh USA are being canceled daily.
Tampa Bay Ukulele Getaway - Nov 6, 2020 to Nov 8, 2020
5300 Gulf Blvd, St. Pete Beach, FL 33706 USA
Polish Ukulele Festival - Nov 23, 2019
MOK Sławków
Sławkow, Poland
Great Minnesota Uke Gathering - Nov 15, 2019 to Nov 16, 2019
Contact: greatmnukegathering@icloud.com
Hawai'i Island Ukulele Retreat - Nov 10, 2019 to Oct 16, 2019



Hawai'i Island Ukulele Retreat
Events
With 120 acres set within a pristine, tropical, ohia forest and bordered by a dramatic coastline and stunning cliffs, Kalani Honua, on the southeast corner of Hawai'i Island (where the lava meets the sea) is probably one of the most beautiful places on Earth to celebrate the 'ukulele and all that Hawai'i has to offer. Besides offering us a warm and enthusiastic welcome (as well as meal options for vegetarians and vegans), a variety of lodging choices to fit a wide range of whims and budgets, Kalani also offers a full schedule of classes and workshops in yoga, meditation, dance, and Hawaiian crafts to augment our 'ukulele workshops, events, and field trips.
UkeFest Virginia - Nov 5, 2019
Cultural Arts Center at Glen Allen, VA USA
Palm Springs, Ukulele Festival - Oct 31, 2019 to Nov 2, 2019
New Zealand Ukulele Festival - Nov 17, 2018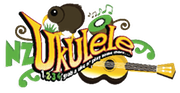 New Zealand Ukulele Festival
Events
The New Zealand Ukulele Festival is a unique occasion. It melds together diverse musical styles, international artists, great local talent, emerging bands, school children and community groups with food, music stalls and instrument sales in a day of FREE family fun. The NZ Ukulele Trust aims to ensure that New Zealand children, no matter their circumstances, get to experience the many benefits of being engaged with music.
Ukulele JAMboree - Nov 9, 2018 to Nov 11, 2018
The Blue Mountains Ukulele Group
La Semana de Uke-Culinary Fiesta - Nov 7, 2018 to Nov 11, 2018

La Semana de Uke-Culinary Fiesta
Events
Seven days in beautiful Ajijic, on the shores of Lake Chapala. We'll be ukeing and cooking and exploring the area with 2 esteemed ukulele practitioners (and fabulous cooks of southwestern cuisine), Daniel Ward and Heidi Swedberg, suplemented by several local chefs! And talk about fun! In addition to ukulele and cooking workshops, we'll be exploring the area and helping to establish and/or support an ukulele program for the local children. We have a very limited number of spaces available. So let us know if your are serious about attending. We're still finalizing all the details, but all will be revealed here, as it unfolds!
All festival submissions will be verified before posting.
Be sure to check your listing for most current information, dates, etc...
All festival listings have been verified at their time of listing. I rely on the festival organizers and site visitors to notify LearningUkulele.com of changes and updates. I check once in a while - but these are free listings.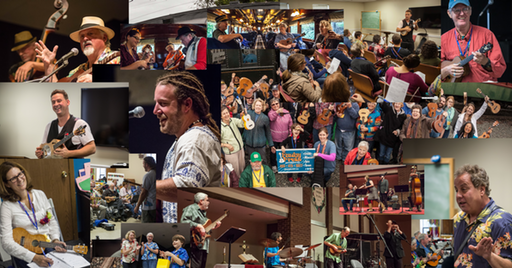 NOTE: Each higher access level includes ALL the benefits of the lower levels. Private Lessons include all the benefits of a Premium Access Plans as long as you remain a student on the schedule.
Just browsing over both books, they look fantastic! I'm a guitarist and uke player for over 25 years and was thinking about writing a ukulele book but you've already written what I think are the best, most comprehensive and thorough books I've ever seen for the instrument. I just might end up buying every book you've written and I'll be giving my highest recommendation for your books to my friends and students. Thank you so much for taking the time to write such great books! — Peter Rhee
Aloha, Curt, All I can say is WOW! What you have accomplished is simply incredible! All the best — Glen Hirabayashi, The Aloha Boys
Folks, if you haven't stopped by Curt's site, do so right now! ..And get his books, they are fantastic. This guy knows his stuff and is able to pass it along too. — Alan Johnson Proprietor, The 4th Peg
I can highly recommend Curt's Uke books — I have four of them and they are excellent. — fatveg — Portland
Thanks for visiting and checking out the site!

Original Curtie Animation from 1987 for my first web site on a Macintosh II.
33 years ago.
"Built for myself (Curt), and sharing with the `Ukulele community!"
LearningUkulele.com has one of the largest collections of lessons, songs, and TABS, luthiers, ukulele builders, ukulele festival and club information, and, ukulele links on the web. I've been on the ®Internet since the early 1990's and This site just never stops growing!!!
Content is added and updated almost daily - so check back often.