Archtop Ukulele Luthiers and Custom Builders and Mass Production Manufactures
Mini version of the the jazz guitar archtop - but a ukulele, its big brother. An archtop guitar is a steel-stringed acoustic or semi-acoustic guitar with a full body and a distinctive arched top, whose sound is particularly popular with jazz players.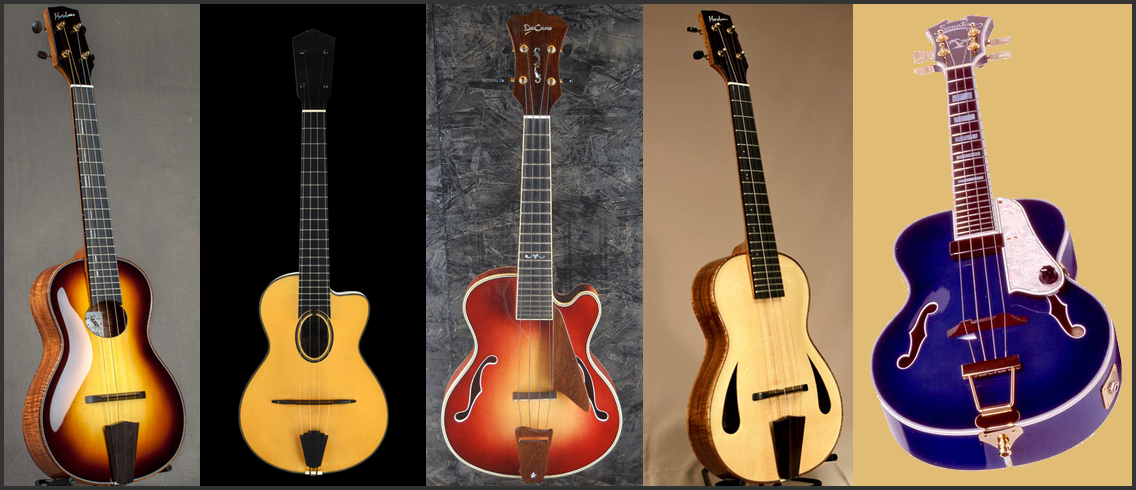 Ko`olau Guitar and Ukulele Company

401 N.Cane St. A-10
Wahiawa, Hawaii 96786
USA
tel: 808-622-1064
fax: 808-622-1646
Latitude: 21.502045
Longitude: -158.026917
Links
from the Ko`olau Guitar and Ukulele Company web site
Ko'olau Guitars and 'Ukuleles are professional quality, hand crafted instruments. The shop is located in Kaneohe, on the Island of Oahu, Hawaii, approximately fifteen minutes from Honolulu, at the foot of the the beautiful Ko'olau Mountains.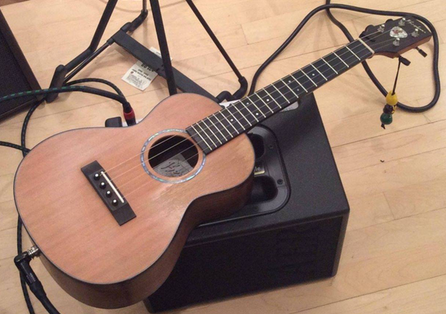 For many years Ko'olau Guitar and Ukulele has been building some of the finest quality ukes money can buy, allowing the customer to pick from many woods and decorative options. The company was founded and is still run by John Kitakis, whose career began as a furniture maker. He moved from the mainland US to Hawaii forty years ago, then for a period of time went back to the mainland doing warranty repair work for Martin, Taylor, Gibson, Guild and other guitar manufacturers, and in between built custom guitars and mandolins. Eventually he, his wife and children returned to Oahu to begin Ko'olau Guitar & Ukulele Company. All of John's children worked in the family business, from sorting screws to sweeping floors. His oldest son, Noa eventually chose to pursue stringed instrument making, and now manages all Ko'olau production. His youngest son, Andrew also joined the family doing repairs and assisting in Ko'olau construction and finishing, but eventually established his own retail guitar and 'ukulele business.
Even more information, discussion and comments on this listing.
Stefan Sonntag

Hans-Adlhoch-Straße 35
D-86157 Augsburg, Germany
Phone ++49-821/527375
Telefax ++49-821/528287
Latitude: 48.358391
Longitude: 10.870952
Links
from the Stefan Sonntag web site
Corresponding in size to the tenor ukulele, the Uke has a scale length of 39 cm. It is built like an acoustic archtop guitar, with parallel bracing and handcrafted arched top and back. The one-piece bridge provides a very direct transmission of string vibration to the body. The Uke is amplified by a single-coil pickup made by Coil Tec.</p
Even more information, discussion and comments on this listing.
DeCava Archtop Guitars

James R. DeCava
369 Nichols Avenue
Stratford, CT 06614
USA
203 377 0096
Latitude: 41.201687
Longitude: -73.139359
Links
from the DeCava Archtop Guitars web site
Luthier James R. DeCava was born and raised in Stratford, Connecticut. As a young teenager, he began playing guitar and banjo and soon realized that if something needed repair on his instruments, he had to do it himself as there were few repair people around at that time. He began meeting others with similar interests and came into contact with the well known Liberty Banjo Co. He worked for them for many years making banjos, doing repairs, and cutting-inlaying mother of pearl with intricate designs. Over the years, he has built hundreds of guitars, banjos, mandolins, and one-of-a-kind instruments. He has also become well known for building multi-string instruments.
Even more information, discussion and comments on this listing.
Collings Guitars

11025 Signal Hill Drive
Austin, TX 78737
USA
512 288 7776
Latitude: 30.211275
Longitude: -97.966743
Links
from the Collings Guitars web site
Bill Collings and his team of skilled luthiers build custom handmade acoustic and electric guitars, mandolins, and ukuleles in Austin, Texas. Over the past 35 years, Collings Guitars has set the standard for quality, tone, and playability amidst a number of fine guitar companies and independent builders. In a low production environment, Bill Collings has created a culture that lives and breathes attention to detail. Collings' reputation for quality construction and consistency is internationally known, and has earned the patronage of some of the world's most accomplished artists and performers.
Even more information, discussion and comments on this listing.
D'Angelico Guitars of America
D'Angelico Showroom D'Angelico Guitars of America 141 West 28th Street, 4th Floor New York, New York 10001
USA
Email: info@dangelicoguitars.com Phone: (646) 460 8472
Latitude: 40.747021
Longitude: -73.992287
Links
from the D'Angelico Guitars of America web site
John D'Angelico was born in Little Italy, on Manhattan's Lower East Side. At only 9 years old, he became an apprentice to his grand uncle Signor Ciani, an expert violin and mandolin maker. This apprenticeship would become the basis for construction principles he later incorporated into his world-renowned archtop guitars.
Even more information, discussion and comments on this listing.
Mandolins by Jonathan Mann

1002 Bradford Place
Joelton, TN 37080
USA
Phone: 615-562-5747
Cell: 615-289-1333
eMail: jmann@manndolins.com
Latitude: 36.313107
Longitude: -86.86528
Links
from the Mandolins by Jonathan Mann web site
A "small shop" instrument builder and currently building acoustic and electric mandolin family instruments, electric ukuleles and other random custom instruments.
A while back a customer emailed me and wanted to talk to me about building an electric steel string Uke…this worked out quite well since the electric mandolins I build are very similar in size, scale to the Ukulele. 
Even more information, discussion and comments on this listing.
Koll Guitar Company

Saul Koll
2402 SE Belmont St
Portland, OR 95436
503 235-9797
Latitude: 45.516338
Longitude: -122.641357
Links
from the Koll Guitar Company web site
Saul Koll grew up in southern California just north of Los Angeles in a town called Newhall. He always had an interest in how things were made and what made things work. While other kids were playing sports, Saul was in the garage taking expensive toys apart and gluing the components into new weird new contraptions. At 12 he started to play the guitar and his compulsive tendencies were then directed to learning the instrument. It was about this time that he found a book on guitar making at the library in Redondo Beach. It was Classic Guitar Construction by Irving Sloan. One of the earliest writings on the subject and as it turns out eventually very influential.(Notice how even at the beach, Saul was at the library!) Saul found the book intriguing but beyond his skills at age 12. He continued his guitar studies and school and all the usual teenage stuff.
Even more information, discussion and comments on this listing.
Eastman Strings

A division of: Eastman Music Company USA Headquarters
22525 Gateway Center Drive
Clarksburg, MD 20871
USA
Phone: 240-686-2050
Toll-free: 1-800-624-0270
Fax: 240-686-2058
Links
from the Eastman Strings web site
In 1992, Qian Ni, who had come to the United States from China to study music, founded Eastman Strings. In the beginning, he and his two musician colleagues bought instruments from Western-trained violin makers from their home town in China, but before long, they saw that a different approach was needed.
Even more information, discussion and comments on this listing.
Amahi Ukuleles

Amati's Fine Instruments
7605 Production
Cincinnati, Ohio 45237
USA
Phone: (888) 262-8471
Latitude: 39.19873
Longitude: -84.454529
Links
from the Amahi Ukuleles web site
A new line of ukuleles from an establish fine instrument company.
Manufacturer/Distributor of High-Quality Ukuleles including Amahi and Snail Ukuleles. Over 40 models available with exotic woods and unique designs.
Even more information, discussion and comments on this listing.
Kala Brand Music Company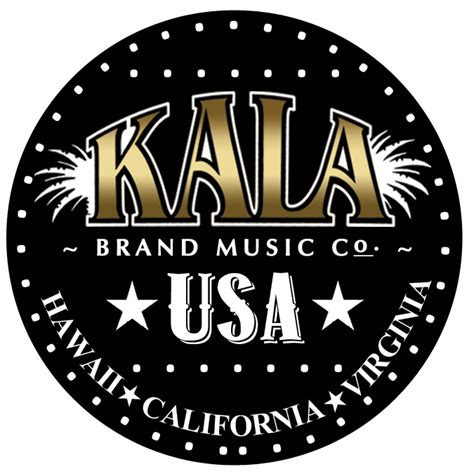 P.O. Box 751149
Petaluma,California 94975-1149
USA
tel:1 877 Uke Duke
Latitude: 38.32
Longitude: -122.639999
Links
from the Kala Brand Music Company web site
Mike Upton is the founder of Kala Brand Music Co. in northern California. Established in 2005, Kala builds 120-plus models of ukulele, including travel and bass variations.Kala and Makala brand of ukuleles.
Even more information, discussion and comments on this listing.
Jazz Box Ukes

Chennell Stringed Instruments
Toby Chennell
Bournemouth, England
United Kingdom
jazzboxukes@gmail.com
Links
from the Jazz Box Ukes web site
Handmade Archtop Ukuleles designed and crafted by Toby Chennell on the south coast of England.
Even more information, discussion and comments on this listing.
---
NOTE: Each higher membership level includes ALL the benefits of the lower membership levels.

The Private Lesson Plans include all the benefits of a Premium Access Plans as long as you remain a student on on the schedule.
Just browsing over both books, they look fantastic! I'm a guitarist and uke player for over 25 years and was thinking about writing a ukulele book but you've already written what I think are the best, most comprehensive and thorough books I've ever seen for the instrument. I just might end up buying every book you've written and I'll be giving my highest recommendation for your books to my friends and students. Thank you so much for taking the time to write such great books! — Peter Rhee
Aloha, Curt, All I can say is WOW! What you have accomplished is simply incredible! All the best — Glen Hirabayashi, The Aloha Boys
Folks, if you haven't stopped by Curt's site, do so right now! ..And get his books, they are fantastic. This guy knows his stuff and is able to pass it along too. — Alan Johnson Proprietor, The 4th Peg
I can highly recommend Curt's Uke books — I have four of them and they are excellent. — fatveg — Portland
Thanks for visiting and checking out the site!

Original Curtie Animation - 1987 for my first web site
32 years ago.
LearningUkulele.com has one of the largest collections of lessons, songs, and TABS, luthiers, ukulele builders, ukulele festival and club information, and, ukulele links on the web. I've been on the ®Internet since the early 1990's and This site just never stops growing!!!
Content is added and updated almost daily - so check back often.