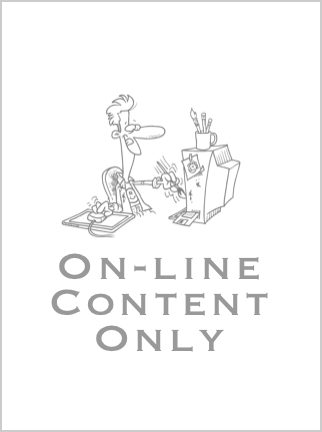 QuickStart Chord Progressions, Blues Play-along Tracks
<p>Four premium practice play-along tracks for mastering and exploring the <strong>Blues</strong> scale. Suitable for any instrument.</p> <h6>The Minor Pentatonic or Blues Scale</h6> <p>The Blues scale is the most commonly used lead scale in Rock and Blues. Blues influenced jazz players also use this scale effectively.</p> <p>The Blues scale consists of the following intervals (based on a major scale). Root, b3, 4, 5, b7 and octave. A common chromatic passing tone can be played between the 4th and 5th of the scale.</p>
End of Lesson - Thanks, Hope You Enjoyed It!
Related Lessons
Related Lessons for QuickStart Chord Progressions, Blues Play-along Tracks.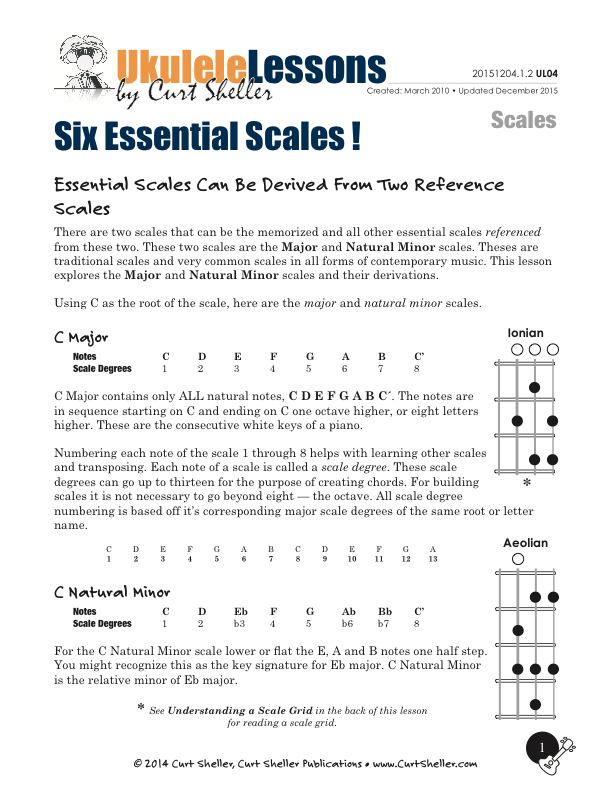 Six Essential Scales for `Ukulele
• Updated: 09 Nov 2021
The six essential scales are: Blues Major Pentatonic Mixolydian Dorian Aeolian and Ionian From the six essential scales, you can get through a wide variety of traditional and contemporary music. A scale is simply a collection of pitches or notes, not really a "this is a Jazz scale", "this is a Blues" or "this is a Rock scale". It's how a scale is used that really matters not its name.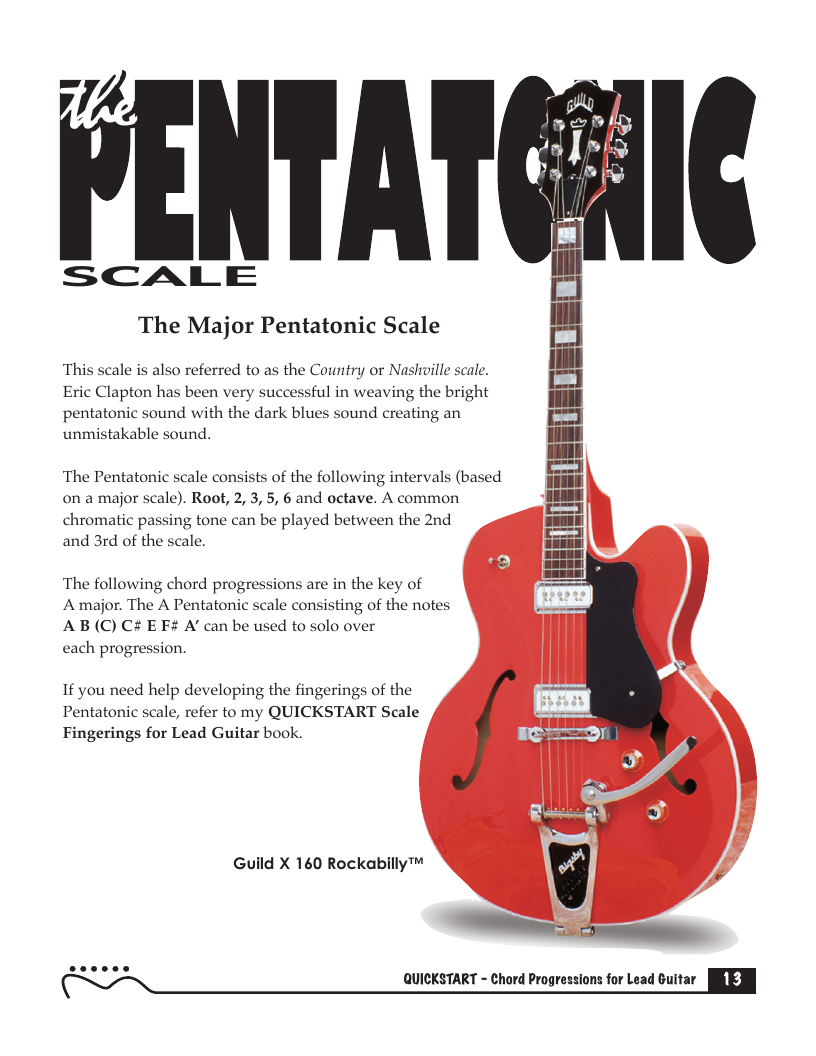 QuickStart Chord Progressions, Pentatonic Play-along Tracks
• Updated: 06 May 2012
Four premium practice play-along tracks for mastering and exploring the Pentatonic scale. Suitable for any instrument.
The Pentatonic scale is also referred to as the Country or Nashville scale. Eric Clapton has been very successful in weaving the bright pentatonic sound with the dark blues sound creating an unmistakable sound.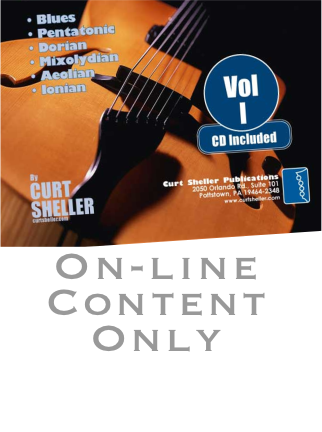 QuickStart Chord Progressions Play-along Tracks, Introduction and Tuning Notes
• Updated: 06 May 2012
The QUICKSTART Rhythm Section CD contains 24 unique styles designed for contemporary lead guitar. Each track is devoted to a scale covered in the QUICKSTART Scale Fingerings for Lead Guitar. There are four background tracks for each scale featuring the chords of the scale. These tracks give you the opportunity to explore the sound of each scale in a lead guitar setting.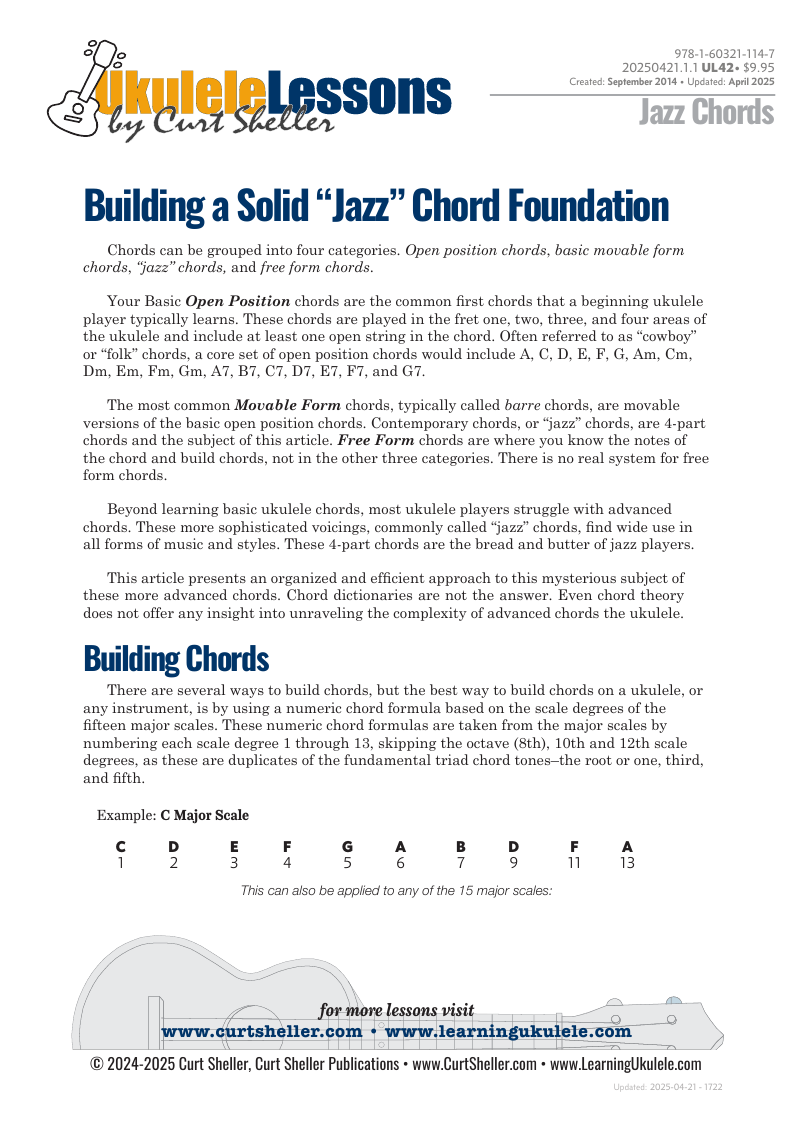 Building a Solid Jazz Chord Foundation for `Ukulele
• Updated: 12 Oct 2015
Commonly called "Jazz Chords", these more sophisticated, contemporary chord voicings find their way into a wide variety of music forms and styles. This lesson is the first on the series that builds your core foundation for these chords.
Related Books
Related Books for QuickStart Chord Progressions, Blues Play-along Tracks.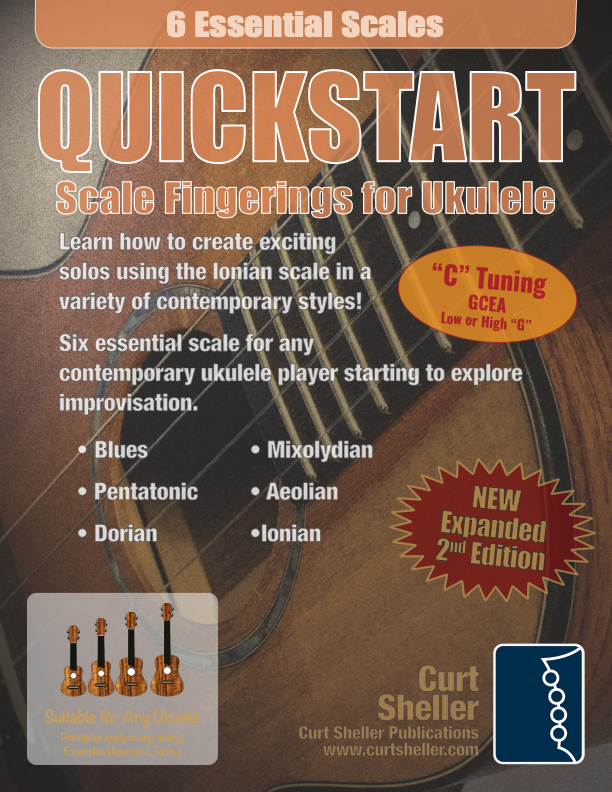 QuickStart Scale Fingerings for Ukulele, Volume I, C Tuning

Updated: Jan 24, 2022
Learn to create exciting solos in a variety of contemporary styles! Scales are used to improvise, create melodies and riffs. With a broad knowledge of the essential scales that are used in contemporary music and a mastery of the ukulele's fingerboard and fingering principles you're well on your way.
Related Songs
Related Songs for QuickStart Chord Progressions, Blues Play-along Tracks.
QuickStart Blues Playalong Tracks
Updated: 09 Dec 2019
The QuickStart Blues Play-along Tracks from the QuickStart Chord Progressions for Lead Guitar. These tracks are suitable for any instruments. The Blues scale is also known by as: Minor Pentatonic and can be though of as a sub set of the Natural Minor / Aeolian scale.
West Coast Blues
Updated: 10 May 2013
A jazz classic by the last jazz guitarist Wes Montgomery. Wes is widely considered one of the major jazz guitarists, emerging after such seminal figures as Django Reinhardt and Charlie Christian and influencing countless others, including George Benson, Kenny Burrell, Grant Green, Jimi Hendrix, Steve Howe, Russell Malone, Pat Martino, Pat Metheny, Randy Napoleon, and Emily Remler.
Related Lesson Files, Resources and Assets
Related Assets for QuickStart Chord Progressions, Blues Play-along Tracks.