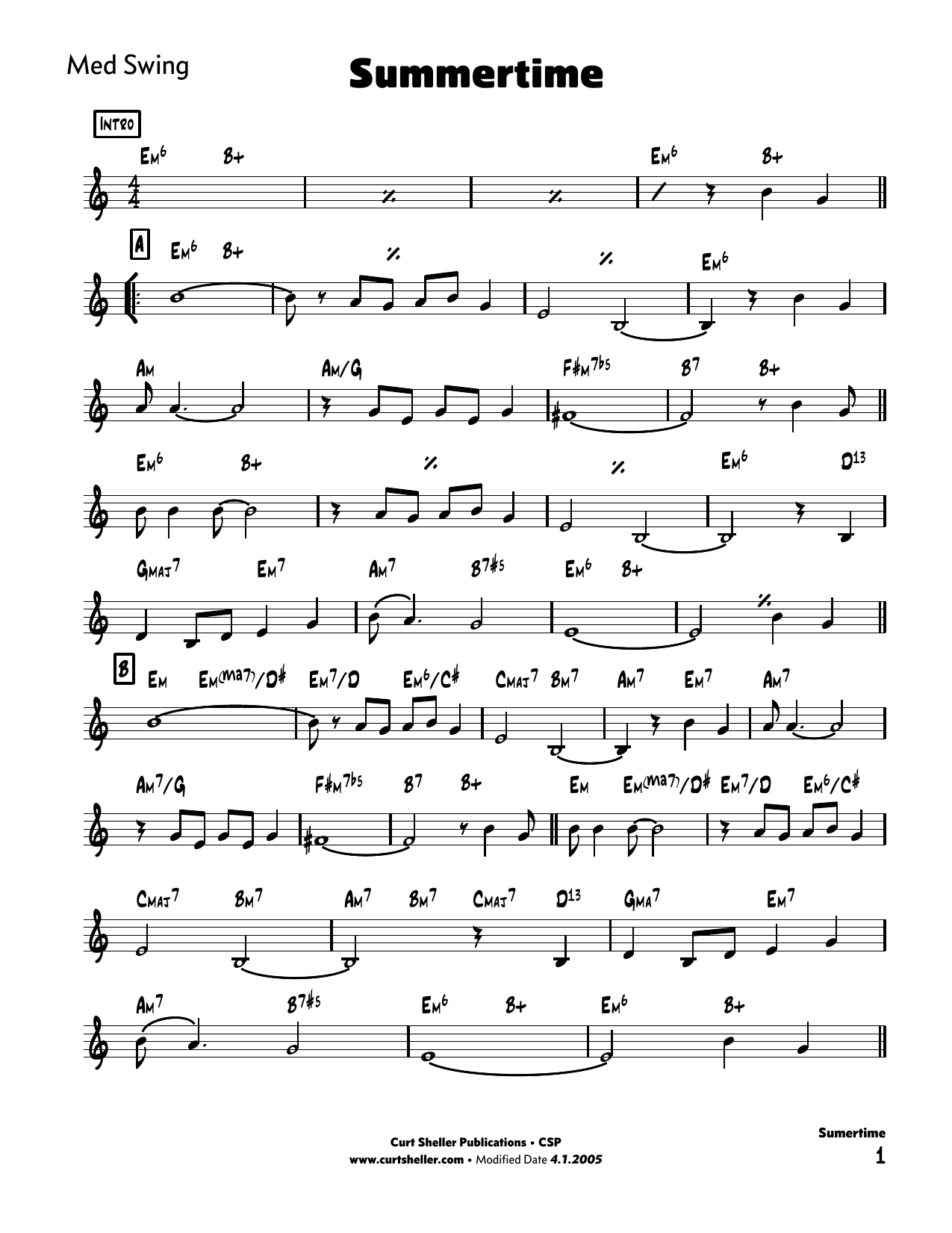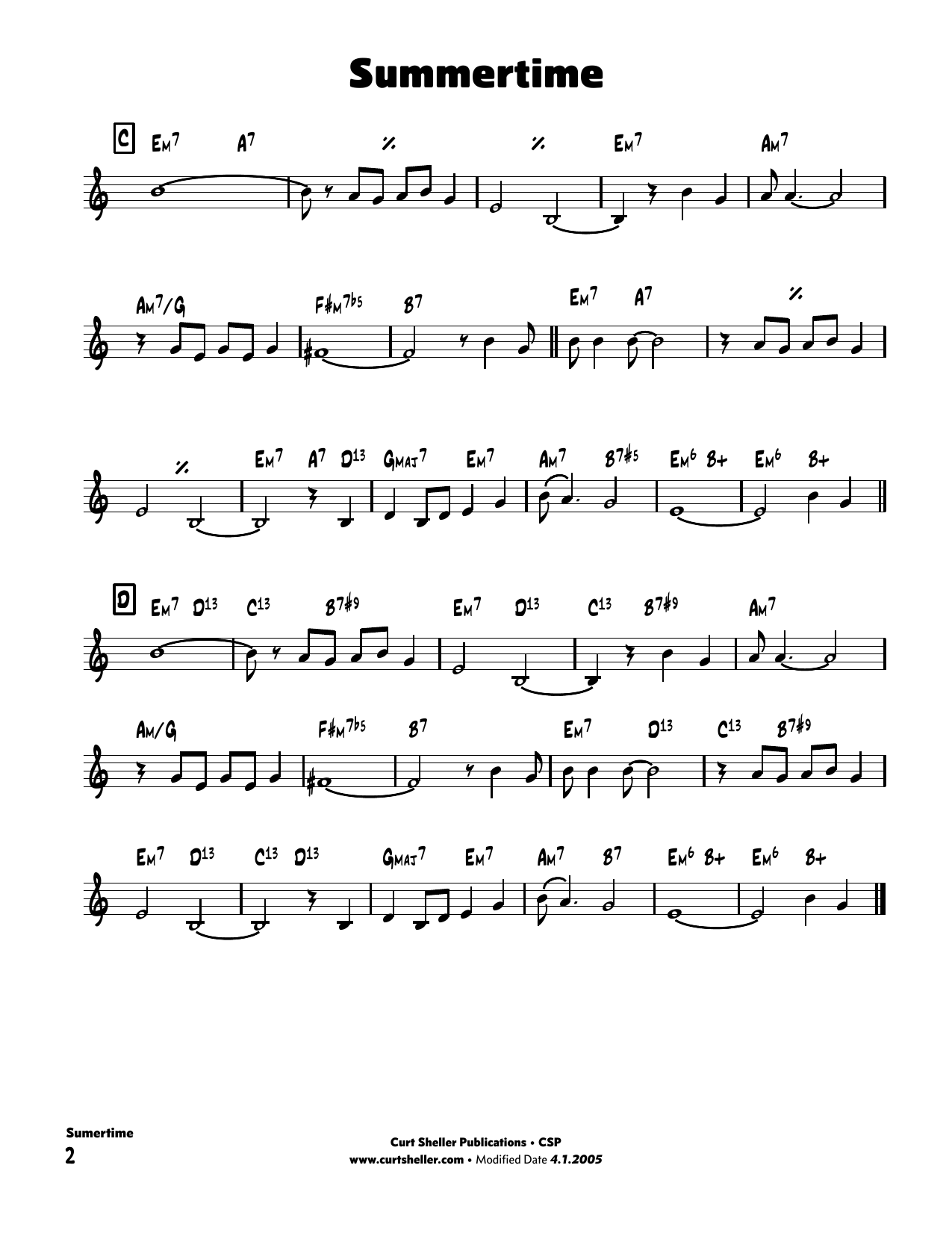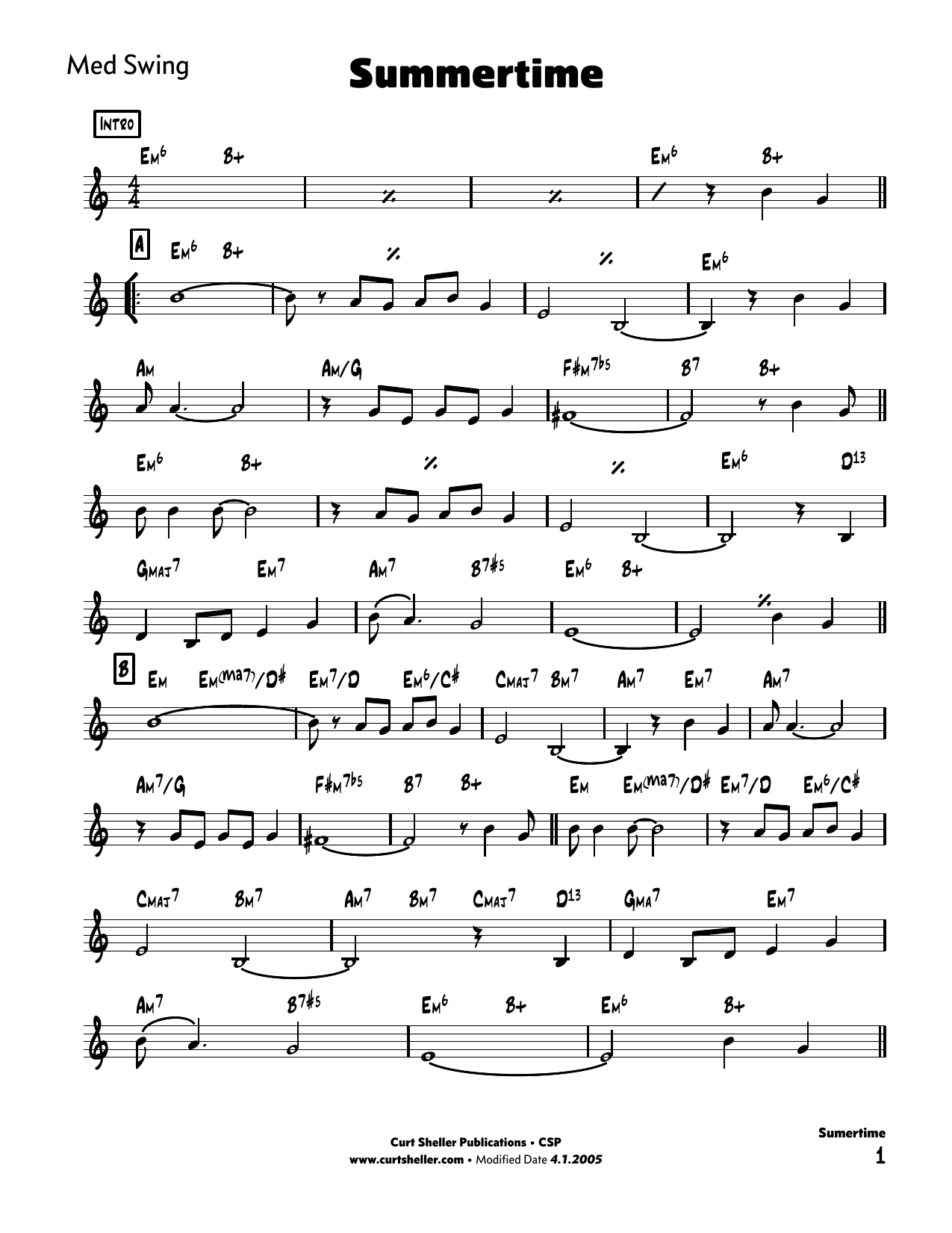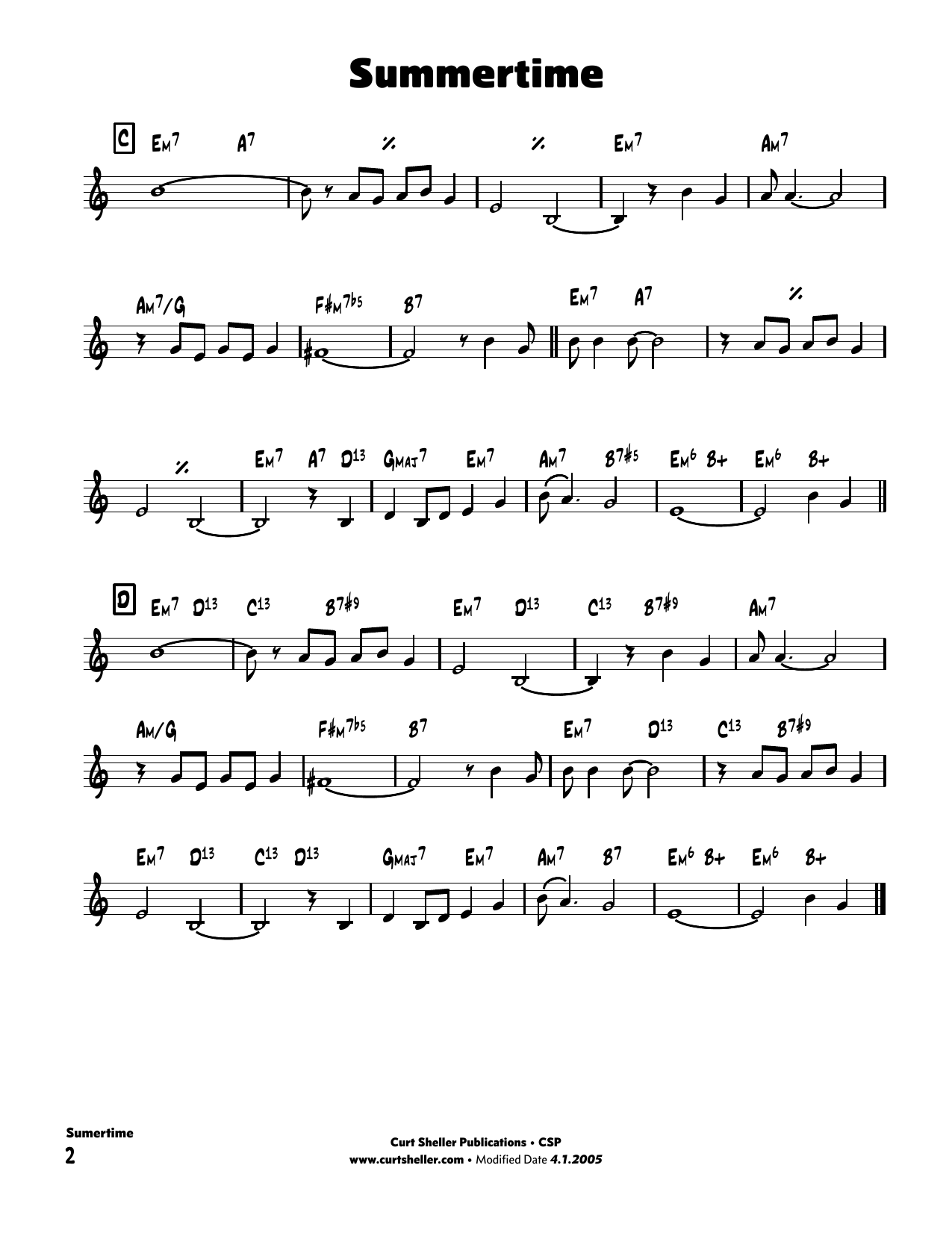 All 2 sample page(s) are viewable on-line.
If you are a registered site member, have verified your email address, and have the correct permissions you can view ALL the pages of this PDF or Samples pages at a larger size using the LearningUkulele.com Online PDF Viewer .
Summertime is an aria composed in 1934 by George Gershwin for the 1935 opera Porgy and Bess. The lyrics are by DuBose Heyward, the author of the novel Porgy on which the opera was based, although the song is also co-credited to Ira Gershwin by ASCAP.
The song soon became a popular and much-recorded jazz standard, described as "without doubt ... one of the finest songs the composer ever wrote ... Gershwin's highly evocative writing brilliantly mixes elements of jazz and the song styles of blacks in the southeast United States from the early twentieth century". Composer and lyricist Stephen Sondheim characterized Heyward's lyrics for "Summertime" and "My Man's Gone Now" as "the best lyrics in the musical theater".
Additional Resources & Links
Main Song Download(s)
The main downloads for this Song.
Related Lesson Series
Related Lessons Series for Summertime.
Core "Jazz" Ukulele Chords - The Big Six
Updated: 01 Jan 2003
Core Chords for Ukulele, The Big Six - From four F7 chord voicings or shapes, your can build your massive 4-part, a.k.a., "jazz" chord vocabulary. Beyond basic open position chords, basic movable form chords and a core set of 4-part chords. There are just too many chords shapes too memorize.