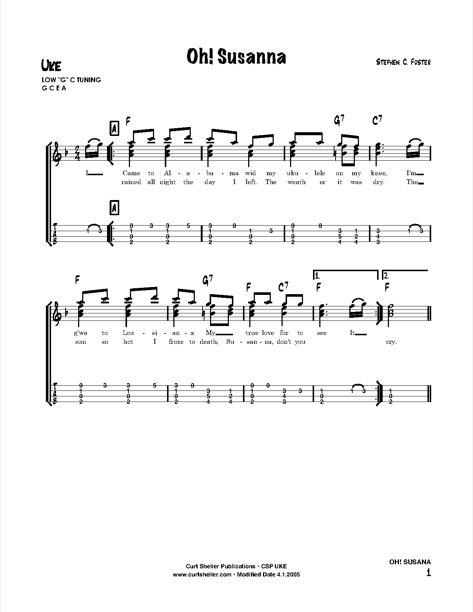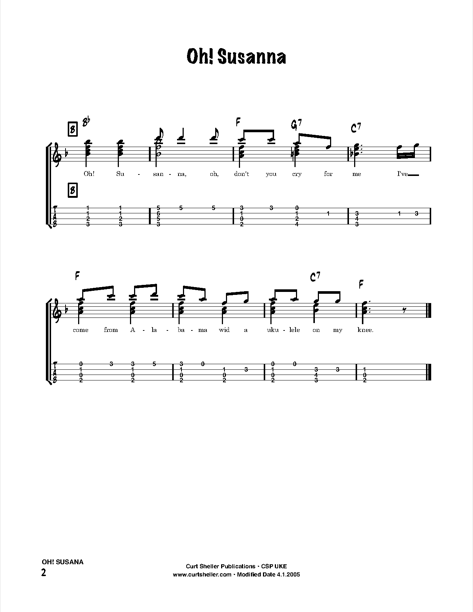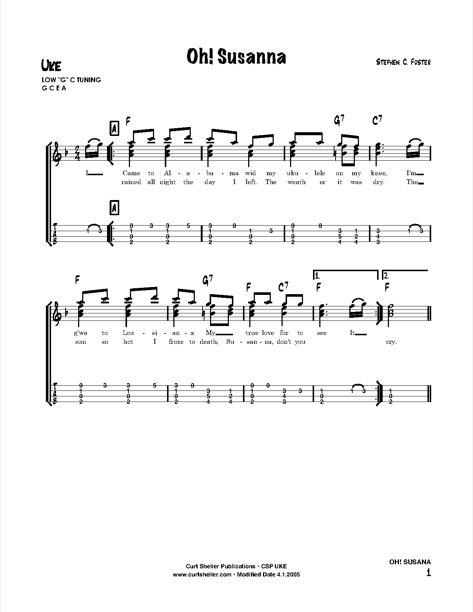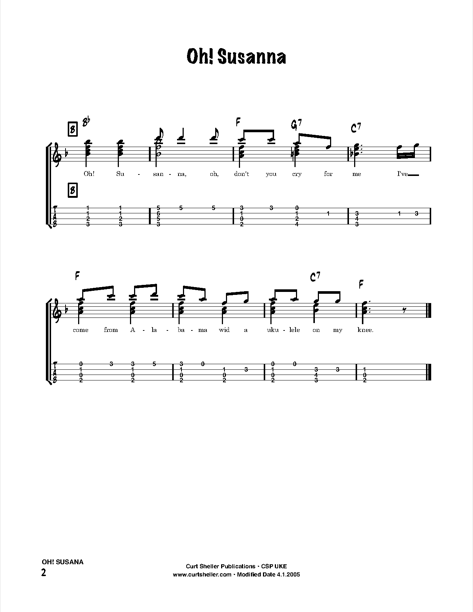 All 2 sample page(s) are viewable on-line.
If you are a registered site member, have verified your email address, and have the correct permissions you can view ALL the pages of this PDF or Samples pages at a larger size using the LearningUkulele.com Online PDF Viewer .
Oh! Susanna is a minstrel song by Stephen Foster (1826-1864). It was published by W. C. Peters & Co. in Cincinnati, Ohio in 1848. The song was introduced by a local quintette at a concert in Andrews' Eagle Ice Cream Saloon in Pittsburgh, Pennsylvania on September 11, 1847. Foster was said to have written the song for his men's social club.
Chords
This is a simple I V two chord song at its core. The V chord can be approached using its secondary dominant V of V II7 chord. I the key of C major the chord would be C and G7, with the G7 being approached using D7.
Melody
The melody is almost entirely comprised of the Major Pentatonic scale. The chorus starts on the root of the five (V) chord and is the only additional note that is not in the major pentatonic scale of the song.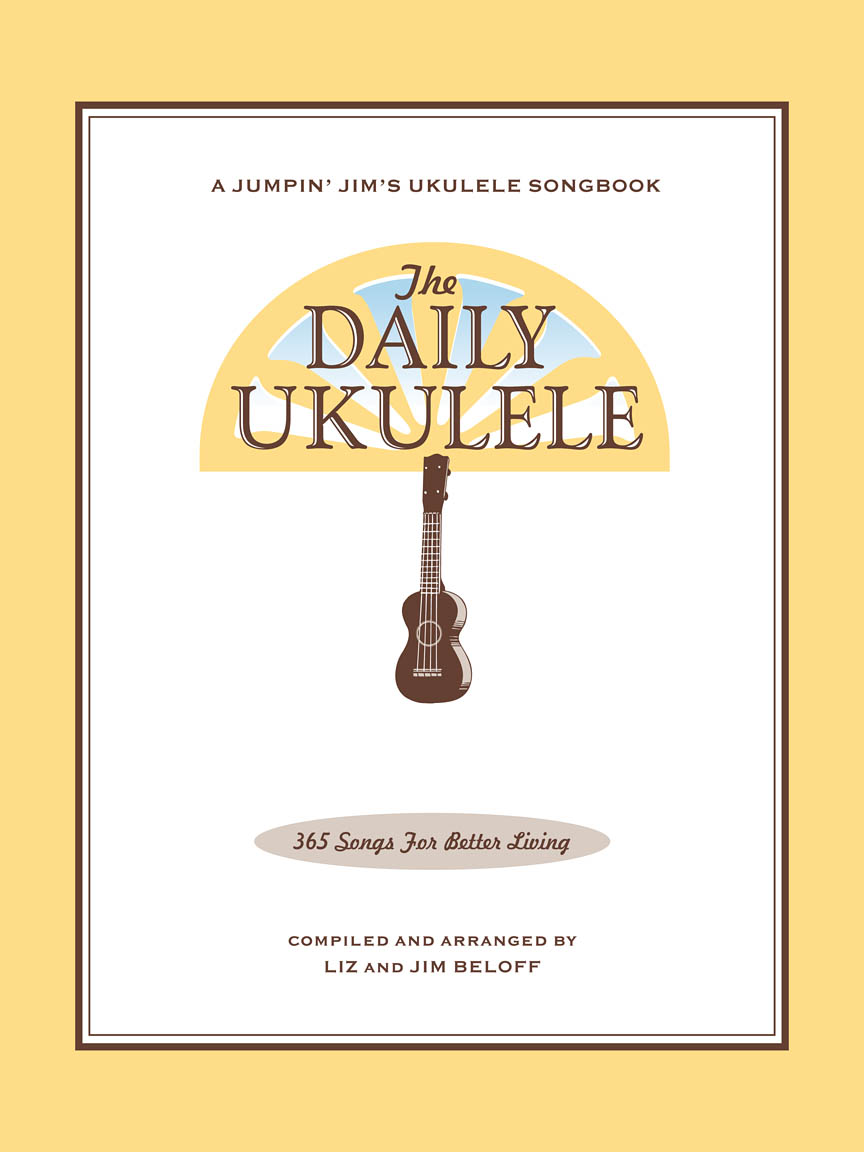 Oh! Susanna is in the The Daily Ukulele — 365 Songs for Better Living book.
Strum a different song every day with easy arrangements of 365 of your favorite songs in one big songbook! The Daily Ukulele features ukulele arrangements with melody, lyrics and uke chord grids and are in ukulele-friendly keys that are particularly suited for groups of one to one hundred to play and sing.
Web Resources
Main Song Download(s)
The main downloads for this Song.
Related Lessons
Related Lessons for Oh! Susanna.
Related Books & Charts
Related Books for Oh! Susanna.
Related Lesson Series
Related Lessons Series for Oh! Susanna.
Reading Music on Ukulele - Primer
Updated: 01 Jan 2003
There are a few things in music that students and players avoid. These are things like learning to read and knowing the notes of their own instrument. It is hard on guitar - but not so hard on ukulele. With the right guidance and plan of attack. IT IS EASY.
Related Song Files, Resources and Assets
Related Assets for Oh! Susanna.