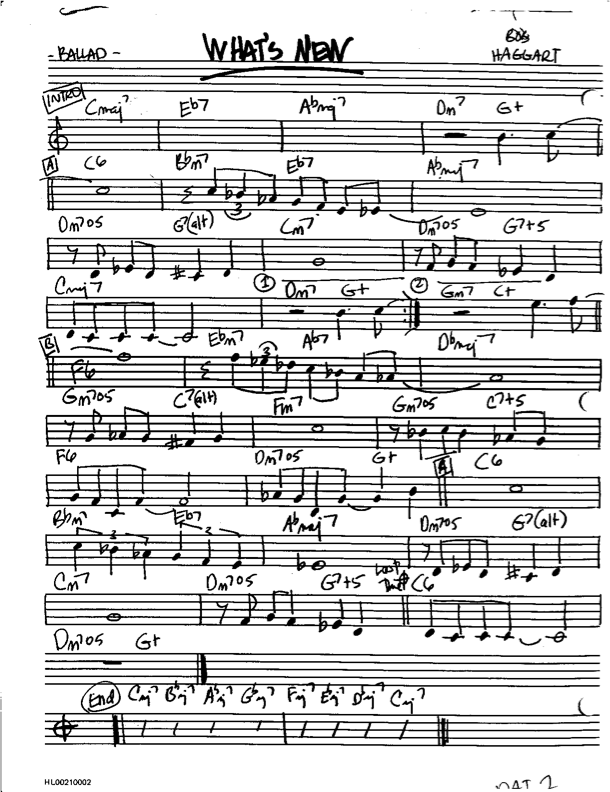 All 1 sample page(s) are viewable on-line.
If you are a registered site member, have verified your email address, and have the correct permissions you can view ALL the pages of this PDF or Samples pages at a larger size using the LearningUkulele.com Online PDF Viewer .
View the Main Song Downloads section below to download the song files for the complete and most up-to-date versions.
What's New? is a 1939 popular song composed by Bob Haggart, with lyrics by Johnny Burke. It was originally an instrumental tune titled "I'm Free" by Haggart in 1938, when Haggart was a member of Bob Crosby and His Orchestra. The tune was written with a trumpet solo, meant to showcase the talents of band-mate Billy Butterfield. Crosby's orchestra recorded "I'm Free" the same day it was written.
Whats New

— Premium Play-along Track

Premium Play-along Tracks are only available to Premium members and Active/Private Students.

Here is a Demo of Desafinado to get an idea of the quality of these custom play-along tracks.
Play-along Demo: Desafinado
---
I, (Curt) originally created these tracks to perform over for gigs and this was a demo for booking gigs.
These Premium Play-along Tracks are available to LearningUkulele.com Site Members and are my personal one-of-kind tracks I (Curt) and Chuck Anderson recorded and arranged.
The following year, the music publishers hired Johnny Burke to write lyrics for the tune. Burke's telling of the torch song is unique, using one side of a casual conversation between former lovers. Thus the song was retitled using the song's first line, "What's New?". The song was recorded with the new title in 1939 by Bob Crosby and His Orchestra with vocalist Teddy Grace. The song reached a peak chart position of #10.
"What's New" was the title track of a Triple Platinum 1983 album by Linda Ronstadt, one of three recordings she released backed by The Nelson Riddle Orchestra. Linda's earnest version of the song, released as the album's first single, reached the Top 40 of the Cash Box Top 100 chart and peaked at #53 on the Billboard Hot 100. It achieved far greater success at Adult Contemporary radio, where it spent several weeks in the Top Five.
Main Song Download(s)
The main downloads for this Song.
Related Lessons
Related Lessons for What's New?.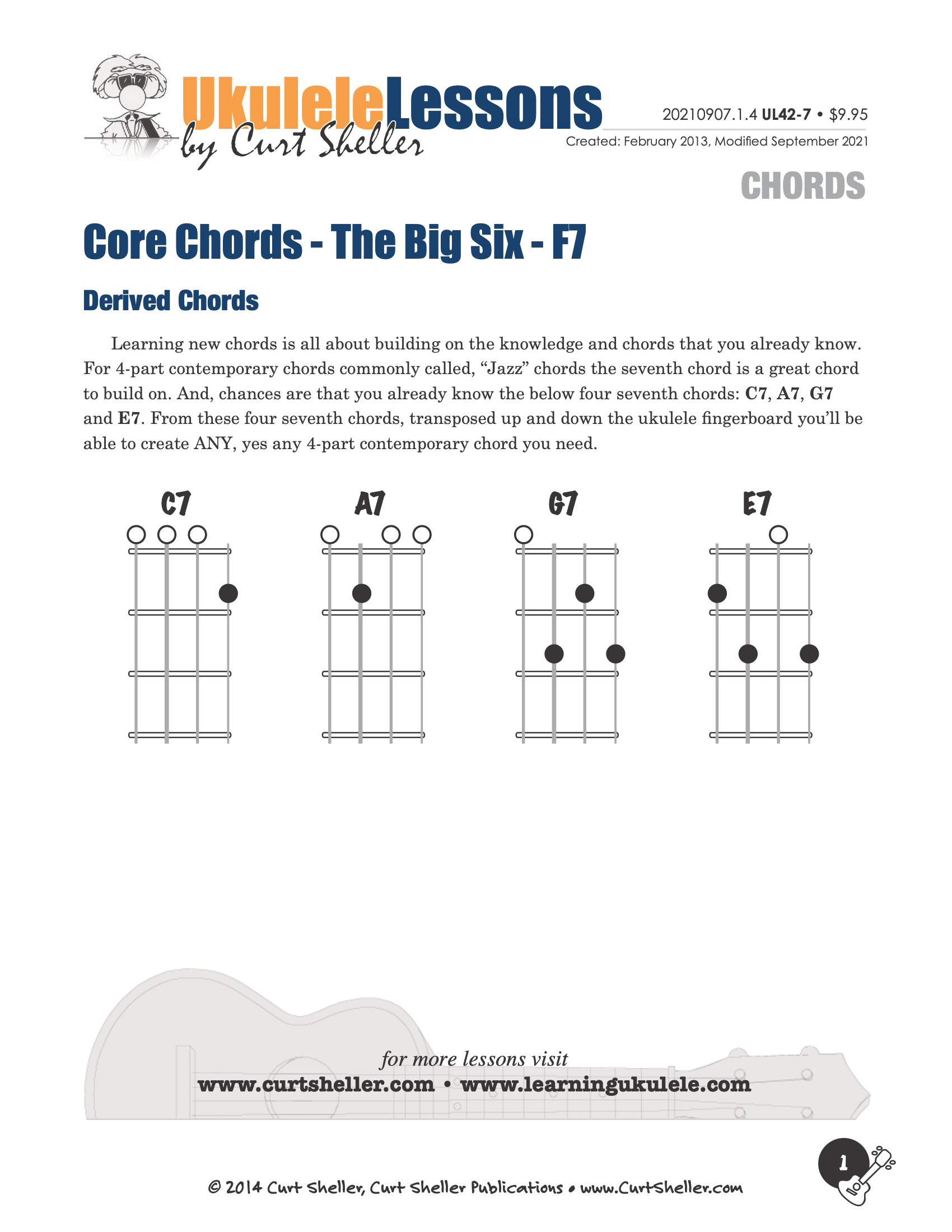 Core Chords - The Big Six - Building a Solid Chord Foundation
Updated: 07 Sep 2021
The Big Six Core Chords is a series of lessons for building your core, essential 4-part chords. These chords commonly called jazz chords, are really just 4-part chords used in a wide range of musical styles. These chords include: Seventh , Major Seventh, Minor Seventh, Half Diminished Seventh or Minor Seven Flat Five, Diminished Seventh, and Augmented Seventh. These six chords form a core set of chords.
Related Lesson Series
Related Lessons Series for What's New?.
Harmonic Analysis for Scale and Chord Selection
Updated: 27 Feb 2023
Harmonic Analysis is the process used to determine the harmonic function of chords within a chord progression or song. A chord progression is defined as a sequence of chords, each chord has a root and is a particular chord type. The relationship of a chord's to a scale determines its function within that scale's tonality.
Modular Phonetic Rhythm by Chuck Anderson
Updated: 01 Jan 2003
Modular Phonetic Rhythm represents a significant advance in the teaching and application of rhythm. Eliminating many inefficient aspects of rhythm education, Modular Phonetic Rhythm streamlines the traditional educational approach, resulting in a reflexive reaction to rhythm.
Core "Jazz" Ukulele Chords - The Big Six
Updated: 01 Jan 2003
Core Chords for Ukulele, The Big Six - From four F7 chord voicings or shapes, your can build your massive 4-part, a.k.a., "jazz" chord vocabulary. Beyond basic open position chords, basic movable form chords and a core set of 4-part chords. There are just too many chords shapes too memorize.