This is a guest lesson/article by internationally renowned jazz guitarist and educator Chuck Anderson
For all the advantages that the Internet offers and there are many of them, it seems to be having one particularly bad effect.
Patience or more specifically the cultivation of a lack of patience is an unfortunate outgrowth of today's Internet.
In some fields, this new standard of impatience isn't problematic. It's fine to get your pizza sooner or find a cheaper price on some item. But in my field of jazz guitar performance and education as well as music education in general, it's not an advantage. What's Bad about the Internet?
The Internet has spawned an entire generation that does not see value in anything. This group thinks that it shouldn't pay for anything. There is no thought to the work and effort that many have invested to make the world a better place.
The creation of music is a good example. If music is so devalued that it's free, then there will eventually be no professionals creating music. Everything will degenerate into amateur music making. I'm all for amateur music making but there should be a place for the professional as well. And for today's Internet user, a professional is defined as one who makes a living from what he or she does.
The Internet user also thinks that everything should be instant gratification and results.
Well if you're serious about music or any other long term goal, it's time that you revise your thinking and your attitude.!
If you're pursuing learning on the Internet, develop some patience. Flitting from one program to another will not allow you to develop or maximize your potential.
As someone recently said "I don't need to learn anything because I've read a few books".
---
Reprinted by permission from Chuck Anderson • www.ChuckAndersonJazzGuitar.com
End of Lesson - Thanks, Hope You Enjoyed It!
---
Related Lessons
Related Lessons for What's Bad About the Internet? at this time.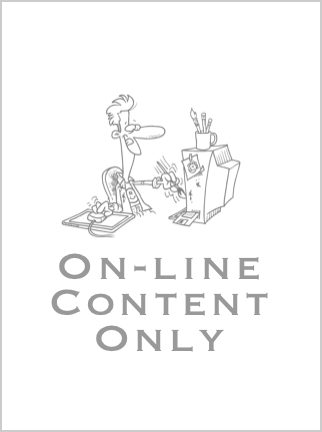 _This is a guest lesson/article by internationally renowned jazz guitarist and educator _Chuck Anderson__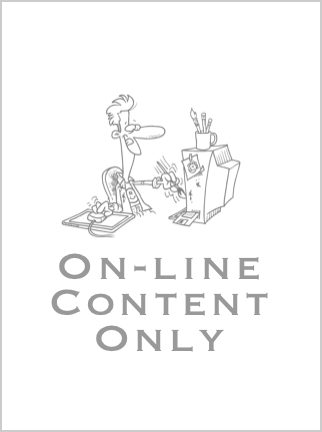 Harmonic Analysis ( HA ) is the process used to determine the harmonic function of chords within a chord progression.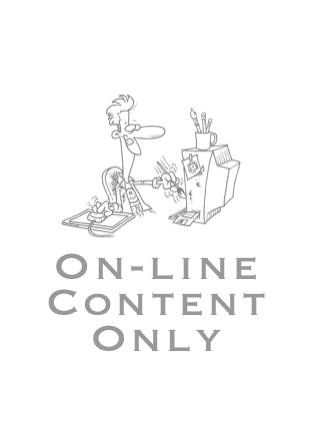 Congrats, you have finished the Reading Music on Ukulele - The Primer series.
Related Lesson Files, Resources and Assets
Related Assets for What's Bad About the Internet? at this time.
No additional asset for What's Bad About the Internet? at this time.
Related Lesson Books
Related Books for What's Bad About the Internet? at this time.
No related books for What's Bad About the Internet? at this time.
Related Lesson Series
Related Lessons Series for What's Bad About the Internet? at this time.
Basic Lessons for Getting Started with Ukulele
These are the ukulele lessons that every ukulele player just starting out a bit seasoned should take a look at.
Even seasoned player should take a look at this series of lessons. You'll probally pick up a few things you didn't know or remember that would be very helpful when teaching beginners just get started.
Ukulele Strums - Getting Started
Rhythm is in-separately linked to strums. Using the Modular Phonetic Rhythm System developed by Chuck Anderson this series of lessons starts with the core four strums all ukulele players use, need to lknow and throughly digs into the many variations possible.
Getting Started Series of `Ukulele Lessons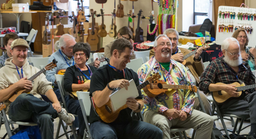 This series of lessons is intended to take a beginning ukulele player, just Getting Started through the basics. Your goal, as well as mine, is to help you create a solid foundation for future learning and development with this fun, cool instrument - the `ukulele. This series of lessons are also a great refresher for all players who've been playing for awhile or are in a position to offer assistance or advice to fellow players.
Spend at least one week, if not more on the material presented in each lesson. Each one builds on the previous series of lessons. Take as much time as needed with each task. Skipping or rushing through will only come back to haunt you later down the road. You miss a lot when taking shortcuts or skipping around.
Suggesting and recommending lessons to visitors and players that haven't had the benefit of a one-on-one personal evaluation with me is a bit of a challenge. Just as any one book does not address anyone player and their needs, a series of lessons has to be somewhat generic and cover a lot of material. Think of each set of lessons as a menu of choices.
They're over 600 currently available lessons online and counting for ukulele that I've created over the years. If you don't see a particular topic or specific task you're looking for I probably have something here or can create a lesson to address your needs.
Related Songs
Related Songs for What's Bad About the Internet? at this time.
No related songs for What's Bad About the Internet? at this time.
Related Videos
Related Videos for What's Bad About the Internet?.
No videos for What's Bad About the Internet? at this time.
disqus displayed in production only!!!
NOTE: Each higher membership level includes ALL the benefits of the lower membership levels.

The Private Lesson Plans include all the benefits of a Premium Access Plans as long as you remain a student on on the schedule.
Just browsing over both books, they look fantastic! I'm a guitarist and uke player for over 25 years and was thinking about writing a ukulele book but you've already written what I think are the best, most comprehensive and thorough books I've ever seen for the instrument. I just might end up buying every book you've written and I'll be giving my highest recommendation for your books to my friends and students. Thank you so much for taking the time to write such great books! — Peter Rhee
Aloha, Curt, All I can say is WOW! What you have accomplished is simply incredible! All the best — Glen Hirabayashi, The Aloha Boys
Folks, if you haven't stopped by Curt's site, do so right now! ..And get his books, they are fantastic. This guy knows his stuff and is able to pass it along too. — Alan Johnson Proprietor, The 4th Peg
I can highly recommend Curt's Uke books — I have four of them and they are excellent. — fatveg — Portland
Thanks for visiting and checking out the site!

Original Curtie Animation - 1987 for my first web site
32 years ago.
LearningUkulele.com has one of the largest collections of lessons, songs, and TABS, luthiers, ukulele builders, ukulele festival and club information, and, ukulele links on the web. I've been on the ®Internet since the early 1990's and This site just never stops growing!!!
Content is added and updated almost daily - so check back often.