What's Bad About the Internet?
This is a guest lesson/article by internationally renowned jazz guitarist and educator Chuck Anderson
For all the advantages that the Internet offers and there are many of them, it seems to be having one particularly bad effect.
Patience or more specifically the cultivation of a lack of patience is an unfortunate outgrowth of today's Internet.
In some fields, this new standard of impatience isn't problematic. It's fine to get your pizza sooner or find a cheaper price on some item. But in my field of jazz guitar performance and education as well as music education in general, it's not an advantage. What's Bad about the Internet?
The Internet has spawned an entire generation that does not see value in anything. This group thinks that it shouldn't pay for anything. There is no thought to the work and effort that many have invested to make the world a better place.
The creation of music is a good example. If music is so devalued that it's free, then there will eventually be no professionals creating music. Everything will degenerate into amateur music making. I'm all for amateur music making but there should be a place for the professional as well. And for today's Internet user, a professional is defined as one who makes a living from what he or she does.
The Internet user also thinks that everything should be instant gratification and results.
Well if you're serious about music or any other long term goal, it's time that you revise your thinking and your attitude.!
If you're pursuing learning on the Internet, develop some patience. Flitting from one program to another will not allow you to develop or maximize your potential.
As someone recently said "I don't need to learn anything because I've read a few books".
---
Reprinted by permission from Chuck Anderson • www.ChuckAndersonJazzGuitar.com
End of Lesson - Thanks, Hope You Enjoyed It!
Related Lessons, Videos, Lesson Series, Songs, Books & Reference Charts, Resources & Assets, Workshops are below.
Related Lessons
Related Lessons for What's Bad About the Internet?.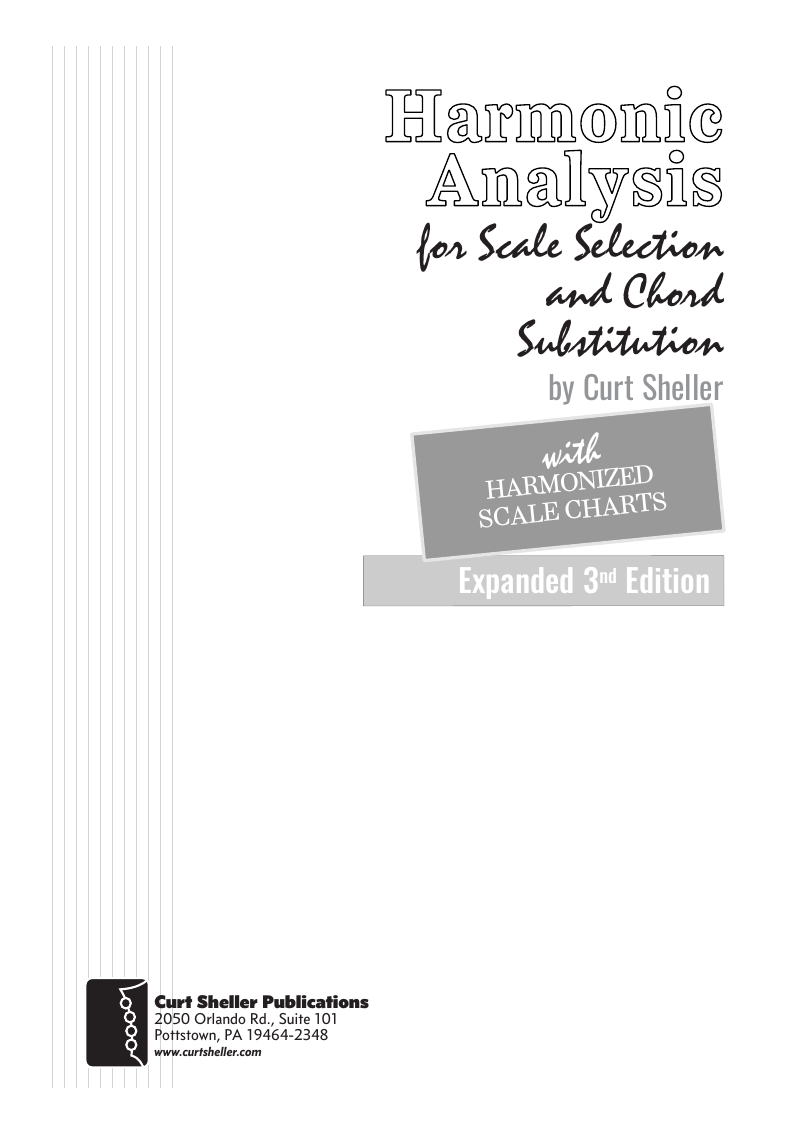 Harmonic Analysis Lesson Series
Updated: 06 Jan 2020
Harmonic Analysis ( HA ) is the process used to determine the harmonic function of chords within a chord progression. A chord progression is defined as a sequence of chords, each chord has a root and has a particular chord type. The relationship of a chord's root to a scale determines its function within that scale's tonality. Once a chord's function is identified, scale selections along with chord and scale substitutions can be made. This process is called Root Movement Analysis ( RMA ). This series of lessons are extracted from my book for use with individual private and on-line students. Each lesson directly corresponds the chapters in my book Harmonic Analysis for Scale Selection and Chord Substitution by Curt Sheller (me).
Related Lesson Series
Related Lessons Series for What's Bad About the Internet?.
Before You Pick Up Your Uke, Getting Started Basics
Updated: 08 Jun 2023
These ukulele lessons are essential for both beginners who are just starting out and seasoned players who have already gained some experience. Even if you consider yourself a seasoned player, exploring this series of lessons can still be highly beneficial. You are likely to discover new insights and perhaps even be reminded of valuable information that can greatly assist you when teaching beginners or further enhancing your own skills.
Ukulele Strums - Getting Started
Updated: 01 Jan 2003
Strums are in-separately linked to rhythm. Using the Modular Phonetic Rhythm System developed by Chuck Anderson this series of lessons starts with the core four strums all ukulele players use, need to know and throughly digs into the many variations possible.