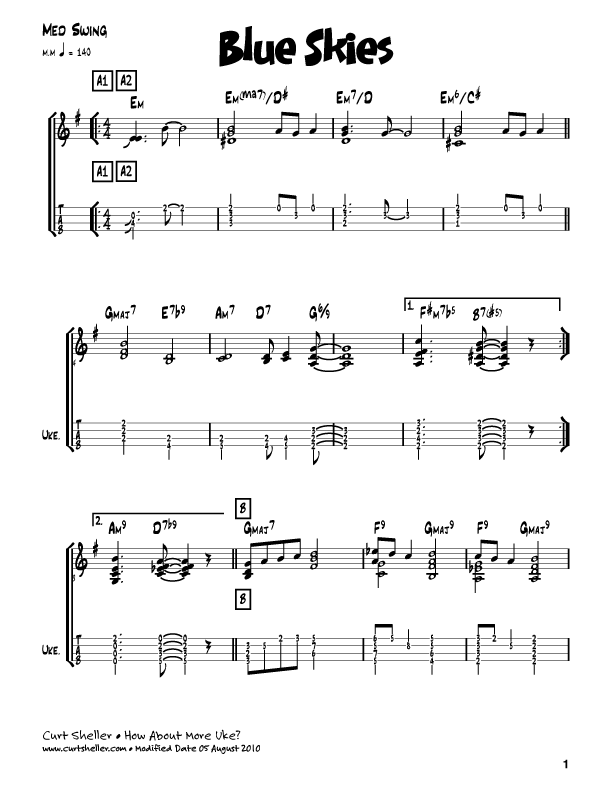 All 1 sample page(s) are viewable on-line.
If you are a registered site member and have the correct permissions you can view ALL the pages of this PDF or Samples pages at a larger size. You can resize the browser window smaller to a tablet or phone size and the pages will magically grow larger.
Or, use the Online PDF Viewer . available for premium members .
Blue Skies is a popular song, written by Irving Berlin in 1926.
The song was composed in 1926 as a last minute addition to the Rodgers and Hart musical, Betsy. Although the show only ran for 39 performances, "Blue Skies" was an instant success, with audiences on opening night demanding 24 encores of the piece from star, Belle Baker. During the final repetition, Ms. Baker forgot her lyrics, prompting Berlin to sing them from his seat in the front row.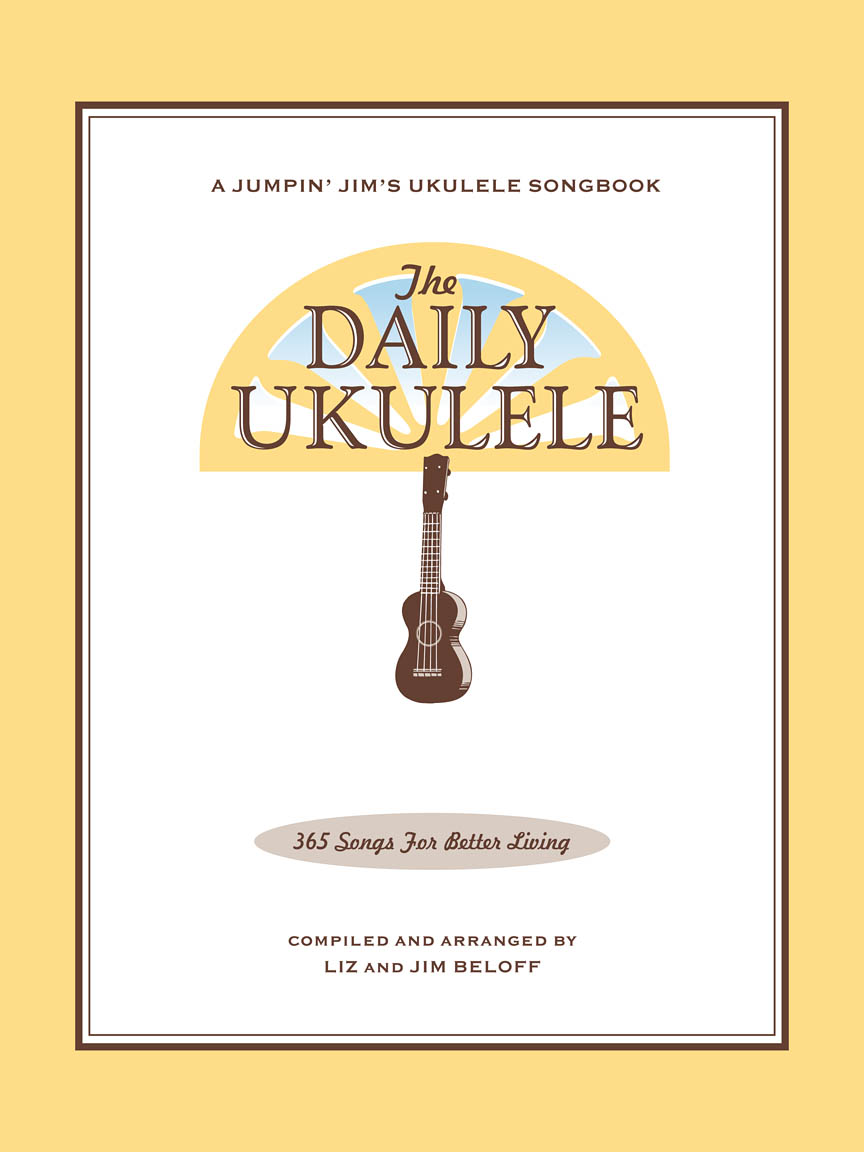 Blue Skies is in the The Daily Ukulele — 365 Songs for Better Living book.
"Curt, your CD was fantastic. You are amongst the ukulele masters of our day." — John K.
In 1927, the music was published and Ben Selvin's recorded version was a #1 hit. That same year, it became one of the first songs to be featured in a talkie, when Al Jolson performed it in The Jazz Singer. 1946 was also a notable year for the song, with a Bing Crosby/Fred Astaire film taking its title, and two recorded versions by Count Basie and Benny Goodman reaching #8 and #9 on the pop charts, respectively. Crossing genres, Willie Nelson's recording of "Blue Skies" was a #1 country music hit in 1978. The fact that it became a No. 1 country song (especially by a Texan artist) was not entirely surprising as it clearly was a major western swing and country standard as a 1939 version by Moon Mullican and a 1962 Jim Reeves interpretation have shown.
Blue Skies is one of many popular songs whose lyrics use a "Bluebird of happiness" as a symbol of cheer: Bluebirds singing a song -- Nothing but bluebirds all day long.
Main Song Download(s)
The main downloads for this Song.
Related Lessons
Related Lessons for Blue Skies.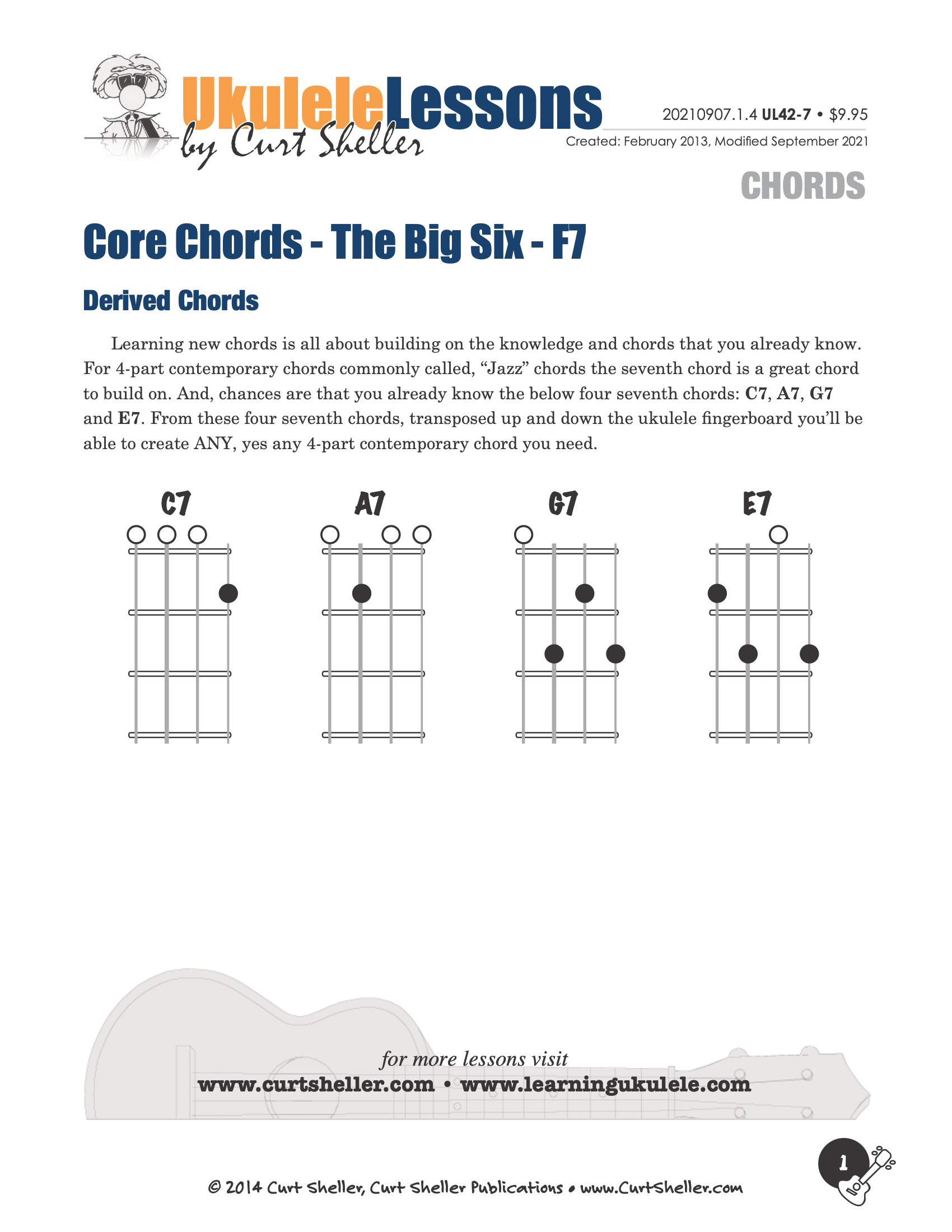 Core Chords - The Big Six - Building a Solid Chord Foundation
• Updated: 07 Sep 2021
The Big Six Core Chords is a series of lessons for building your core, essential 4-part chords. These chords commonly called jazz chords, are really just 4-part chords used in a wide range of musical styles. These chords include: Seventh , Major Seventh, Minor Seventh, Half Diminished Seventh or Minor Seven Flat Five, Diminished Seventh, and Augmented Seventh. These six chords form a core set of chords.