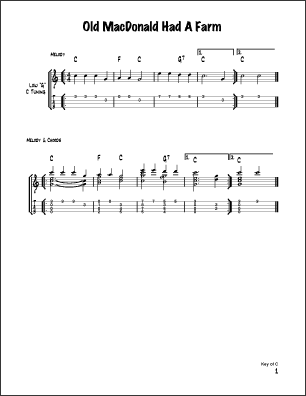 All 1 sample page(s) are viewable on-line.
If you are a registered site member, have verified your email address, and have the correct permissions you can view ALL the pages of this PDF or Samples pages at a larger size using the LearningUkulele.com Online PDF Viewer .
Old MacDonald Had a Farm is a children's song and nursery rhyme about a farmer named MacDonald (or McDonald, Macdonald) and the various animals he keeps on his farm. Each verse of the song changes the name of the animal and its respective noise. In many versions, the song is cumulative, with the noises from all the earlier verses added to each subsequent verse. It has a Roud Folk Song Index number of 745.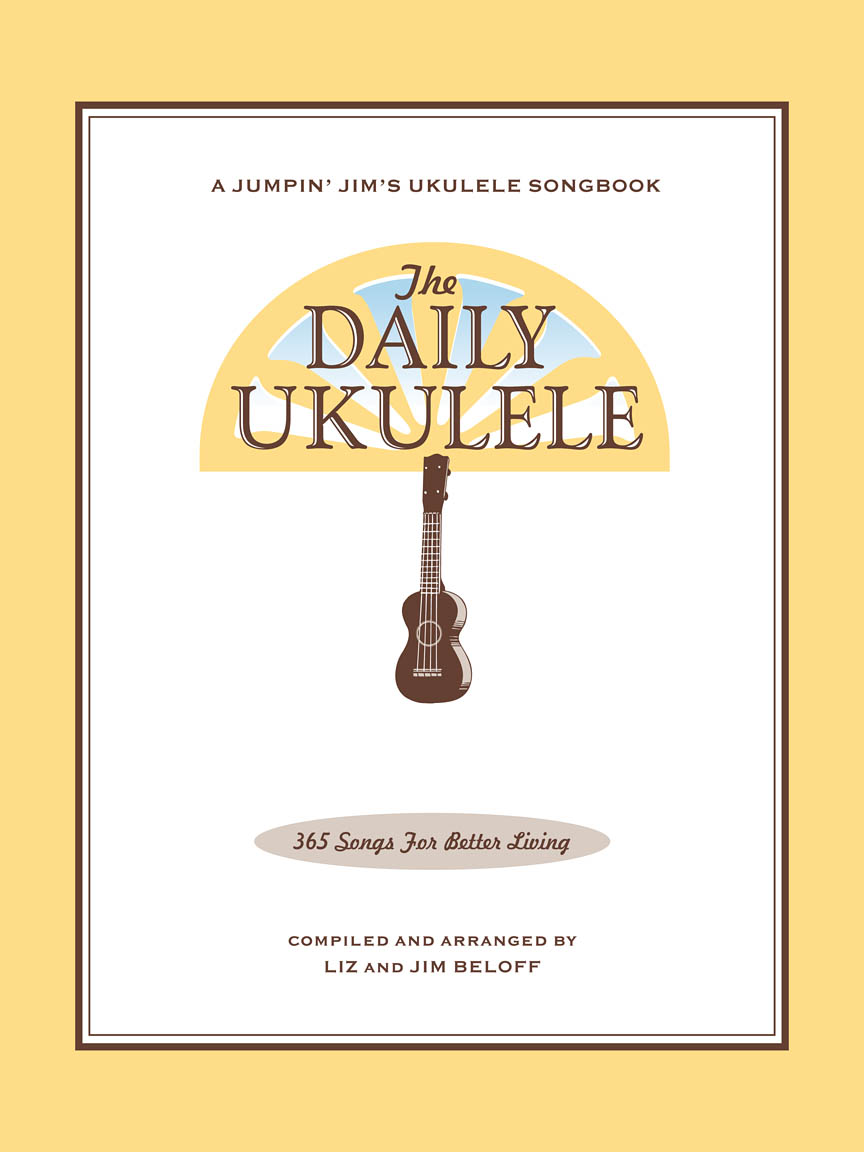 Old MacDonald Had a Farm is in the The Daily Ukulele — 365 Songs for Better Living book.
Strum a different song every day with easy arrangements of 365 of your favorite songs in one big songbook! The Daily Ukulele features ukulele arrangements with melody, lyrics and uke chord grids and are in ukulele-friendly keys that are particularly suited for groups of one to one hundred to play and sing.
Main Song Download(s)
The main downloads for this Song.