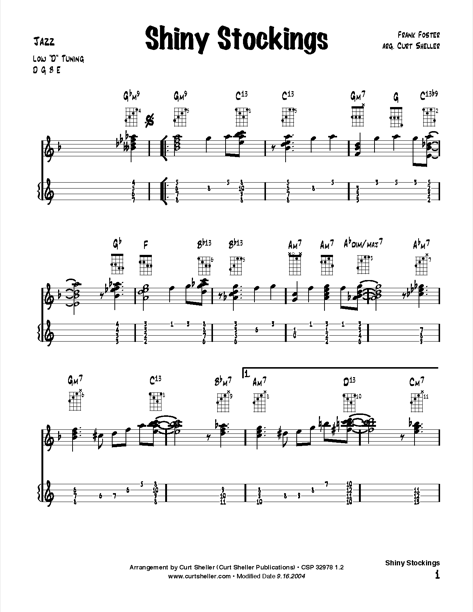 All 1 sample page(s) are viewable on-line.
If you are a registered site member and have the correct permissions you can view ALL the pages of this PDF or Samples pages at a larger size. You can resize the browser window smaller to a tablet or phone size and the pages will magically grow larger.
Or, use the Online PDF Viewer . available for premium members .
A melody and chord arrangement of the [Frank Foster](http://en.wikipedia.org/wiki/Frank_Foster_(musician) song for ukulele in G Tuning with a low "D" tuning "D G B E".
Arrangement is also suitable for guitar and baritone ukulele.
<a href="http://www.jazzstandards.com/compositions-4/shinystockings.htm" target="_blank">jazzstandards.com</a>
"Shiny Stockings" has two sets of lyrics, by both Ella Fitzgerald and Jon Hendricks. Fitgerald recorded the tune with her lyrics in July of 1963 on Ella and Basie: On the Sunny Side of the Street. Hendricks recorded his lyrics in January 1963 on Recorded in Person at the Trident. Earlier recordings may exist. The ASCAP ACE database lists Foster as the writer for the instrumental version and both Foster and Fitzgerald for the vocal version. Sarah Vaughan recorded Fitzgerald's lyrics in 1964 on Viva Vaughan.
Main Song Download(s)
The main downloads for this Song.
Related Lessons
Related Lessons for Shiny Stockings.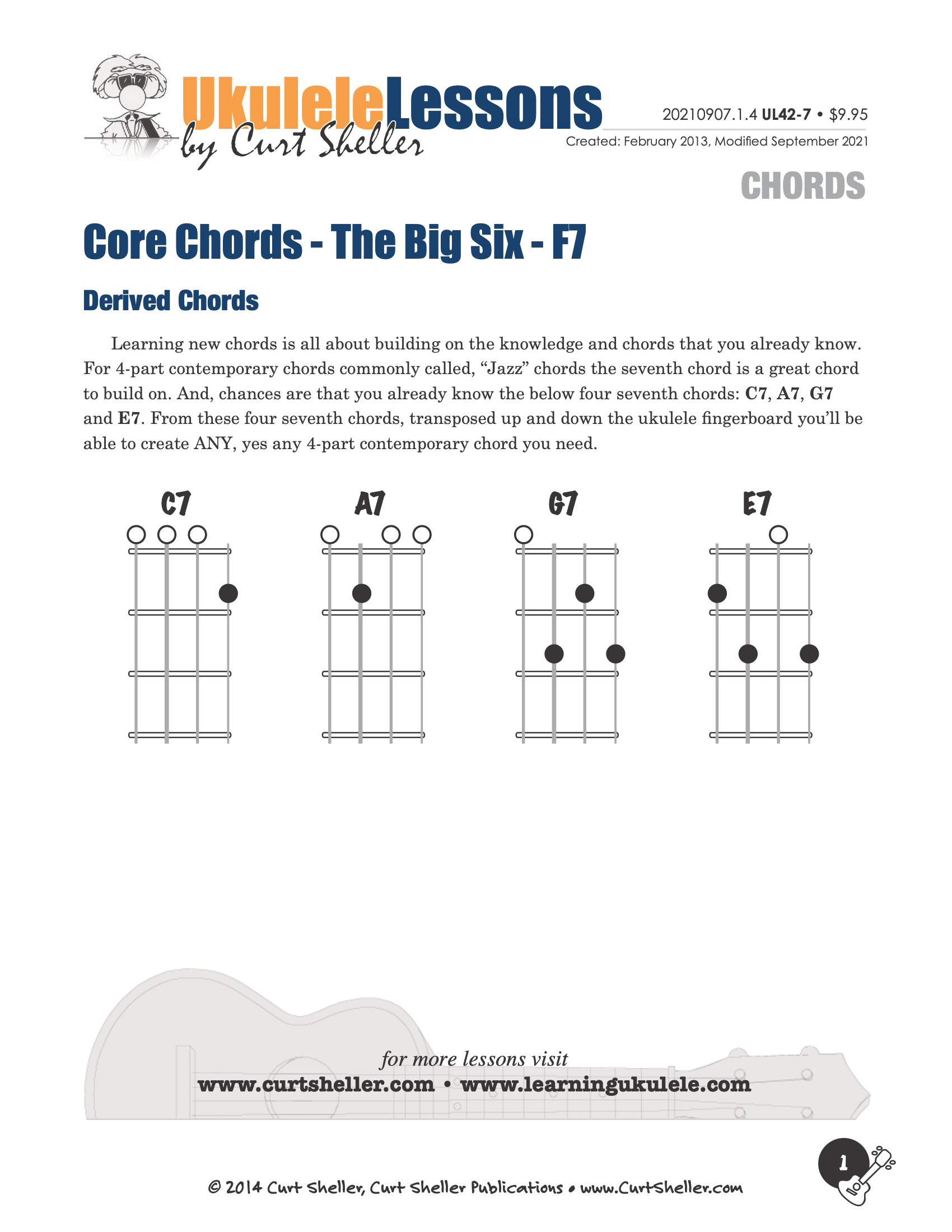 Core Chords - The Big Six - Building a Solid Chord Foundation
• Updated: 07 Sep 2021
The Big Six Core Chords is a series of lessons for building your core, essential 4-part chords. These chords commonly called jazz chords, are really just 4-part chords used in a wide range of musical styles. These chords include: Seventh , Major Seventh, Minor Seventh, Half Diminished Seventh or Minor Seven Flat Five, Diminished Seventh, and Augmented Seventh. These six chords form a core set of chords.
Related Books
Related Books for Shiny Stockings.