Additional Content
Available for Premium Site Access Plans Only
Related Lessons
Related Lessons for Barre Chords.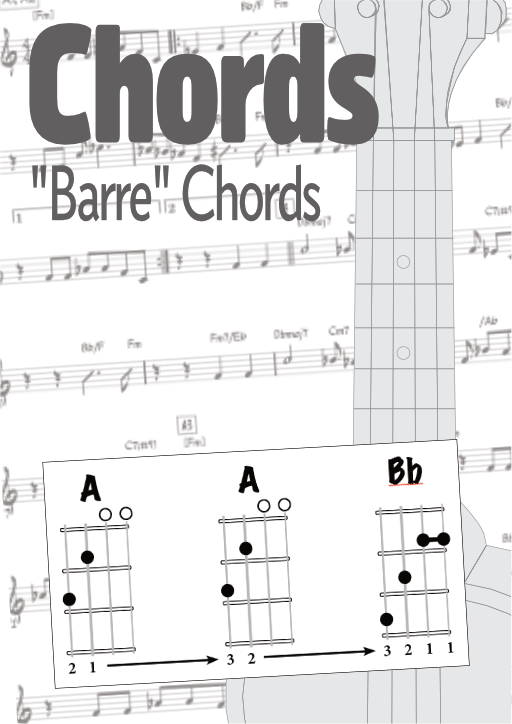 Barre Chords
Updated: 12 Nov 2022
"barre", the old English spelling vs. bar which refers to a measure of music, is used to indicate a placing of a finger across two or more strings. If covering all the strings it's called a full barre and if fewer than all the strings it's a partial barre. It's a classical guitar technic used for guitar, ukulele, mandolin and other fretted string instruments regardless of style. In classical guitar notation, there are music symbols for indicating both a full barre, the letter C with option Roman numerals CVII for the fret position and a partial barre using a ¢VII with a line through it like a cent sign. Pretty rare for anything other classical guitar music.
Related Books & Charts
Related Books for Barre Chords.