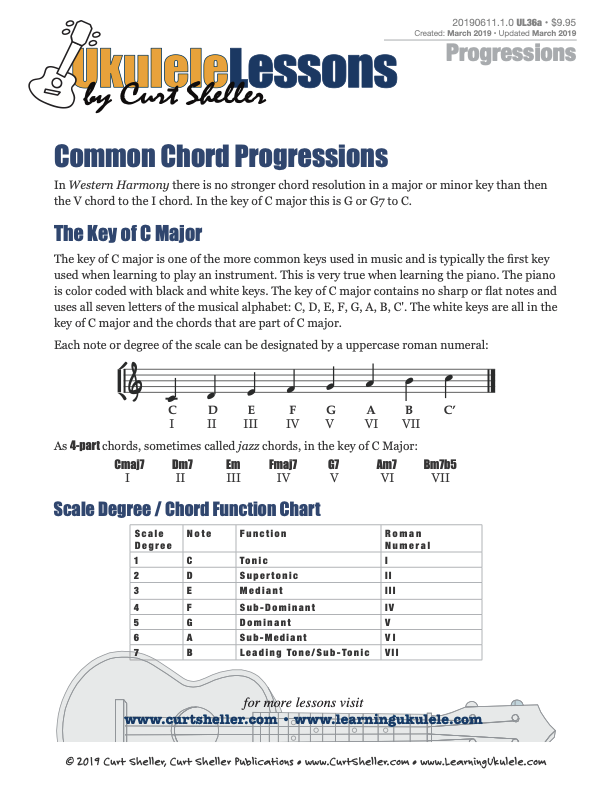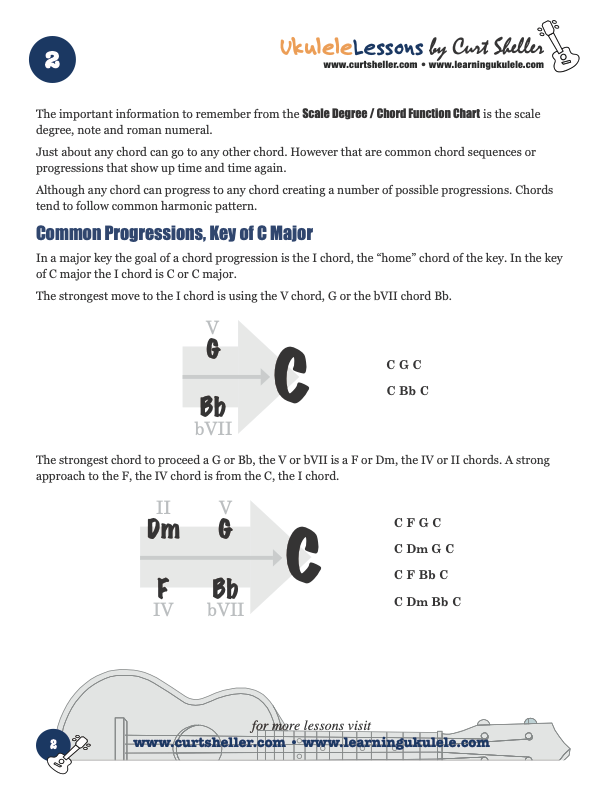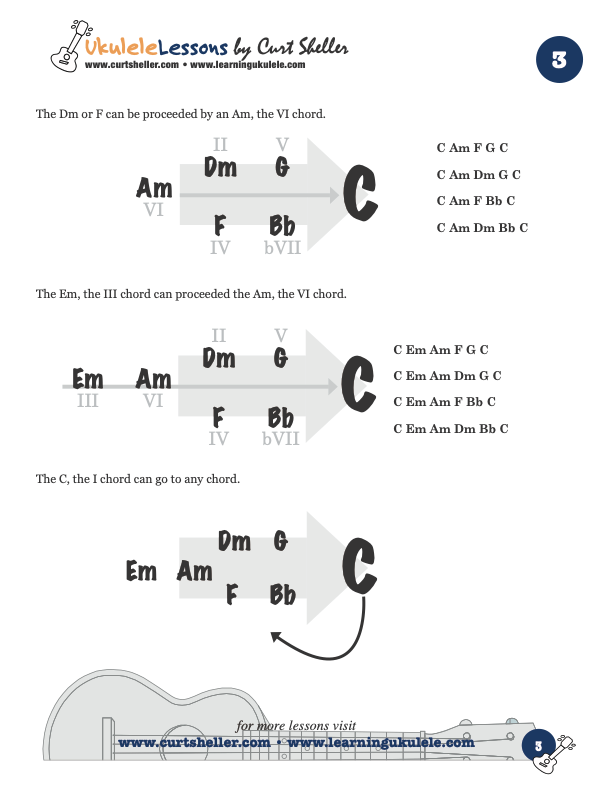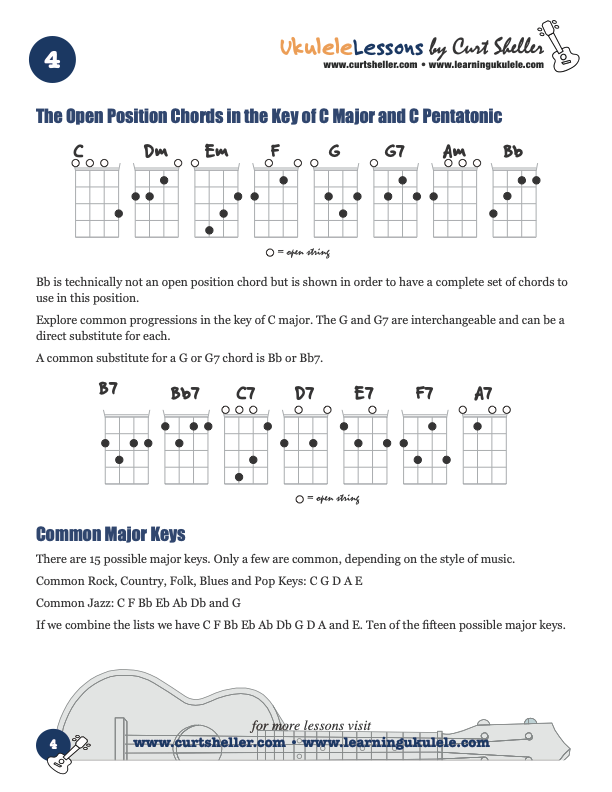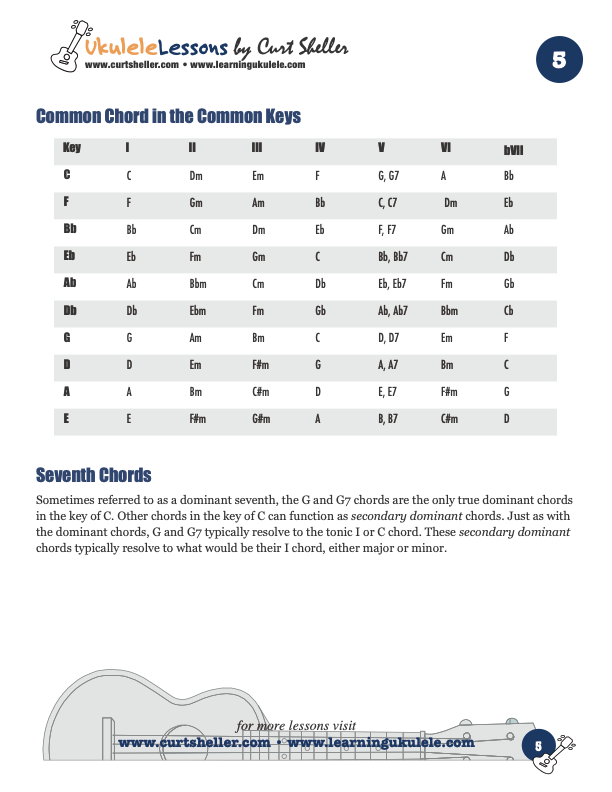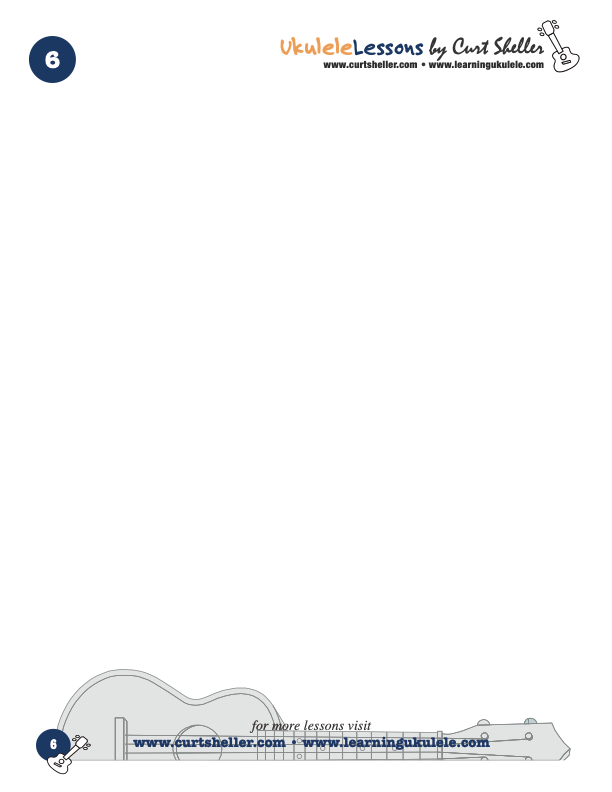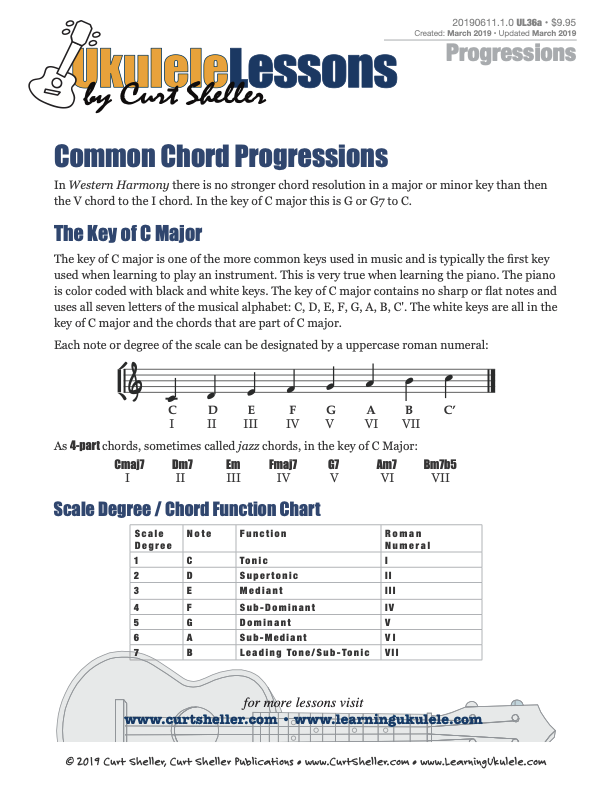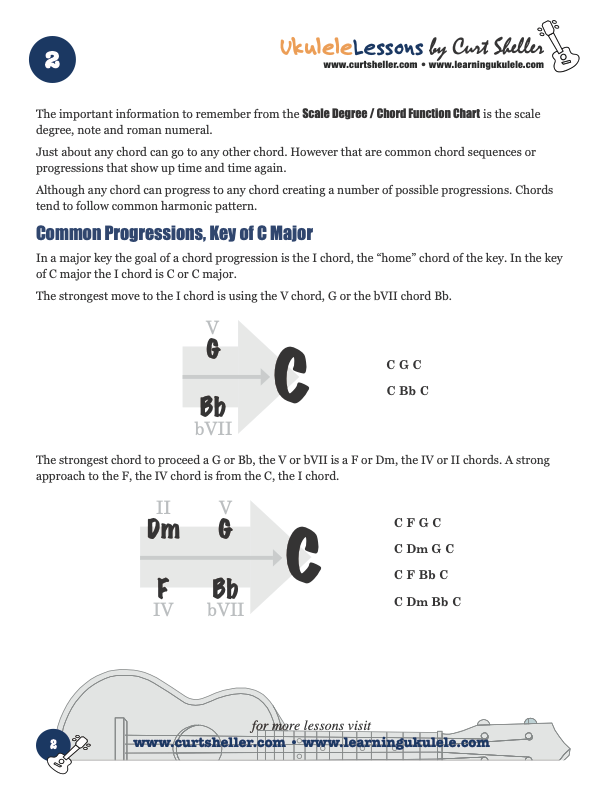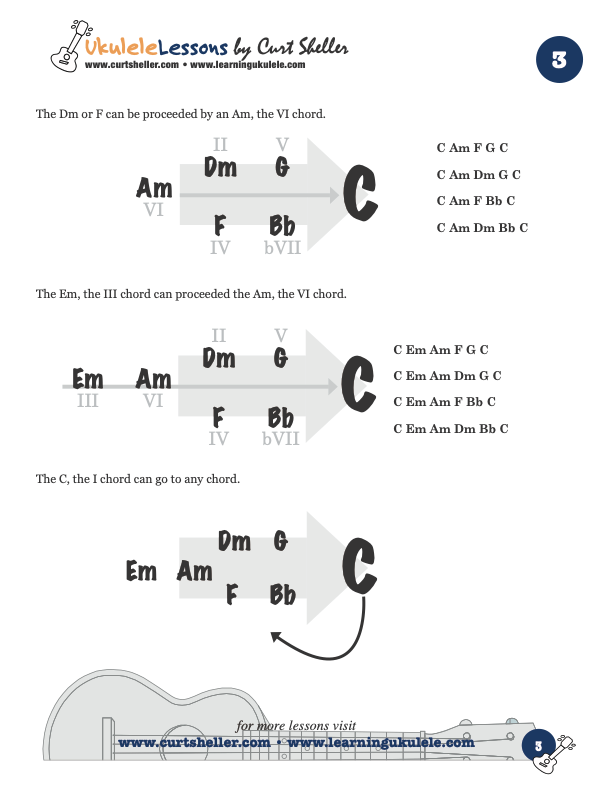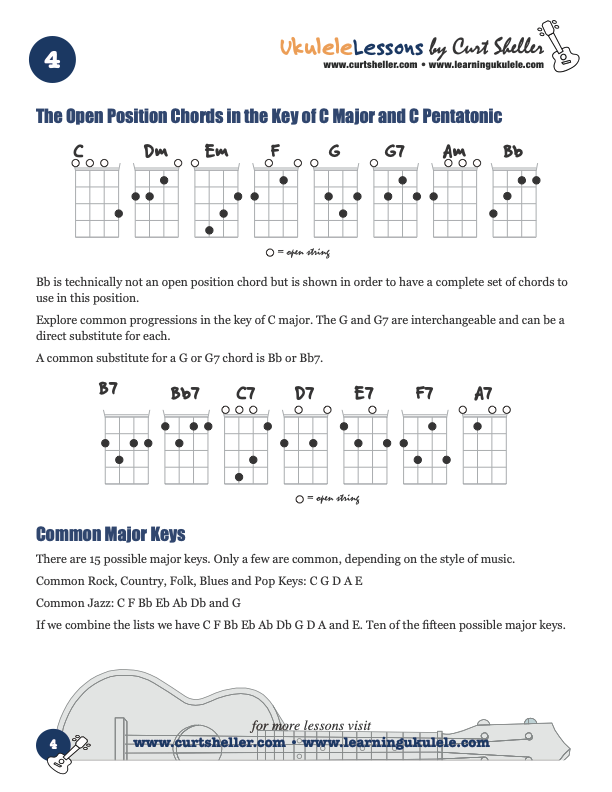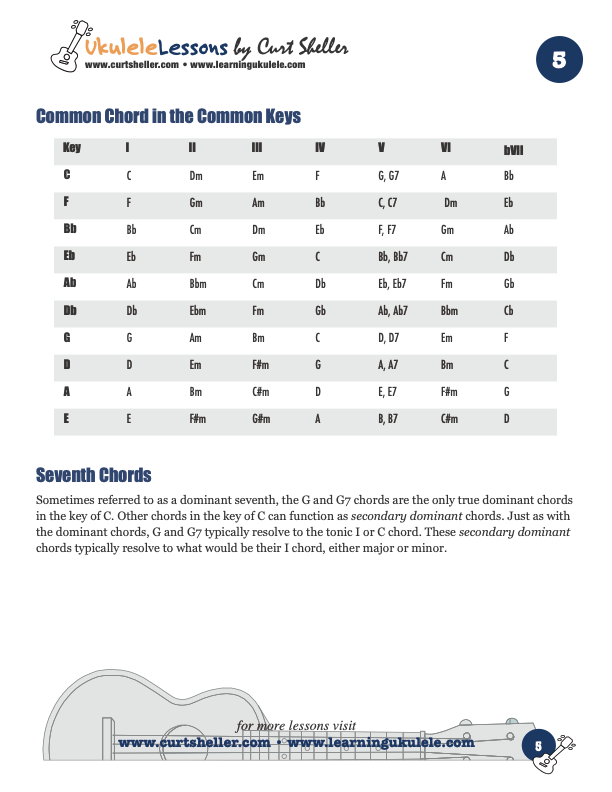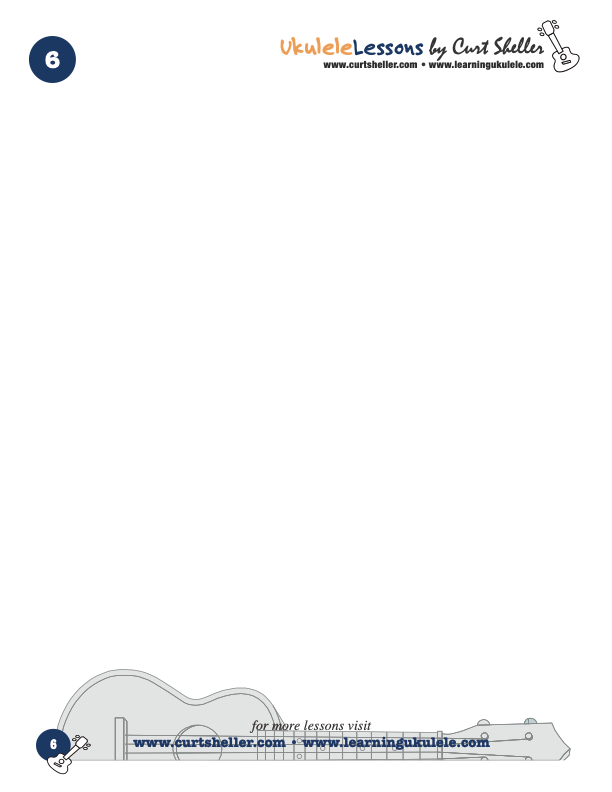 All 6 sample page(s) are viewable on-line.
If you are a registered site member and have the correct permissions you can view ALL the pages of this PDF or Samples pages at a larger size. You can resize the browser window smaller to a tablet or phone size and the pages will magically grow larger.
Or, use the Online PDF Viewer . available for premium members .
Each PDF file is a formatted, high resolution file that prints out great. You'll need Adobe Reader or a PDF viewing application to view your PDF file.
Common Chord Progressions
In Western Harmony there is no stronger chord resolution in a major or minor key than then the V chord to the I chord. In the key of C major this is G or G7 to C.
Additional Content
Available for Premium Site Access Plans Only
The key of C major is one of the more common keys used in music and is typically the first key used when learning to play an instrument. This is very true when learning the piano. The piano is color coded with black and white keys. The key of C major contains no sharp or flat notes and uses all seven letters of the musical alphabet: C, D, E, F, G, A, B, C'. The white keys are all in the key of C major and the chords that are part of C major.
Common Progressions, Key of C Major
In a major key the goal of a chord progression is the I chord, the "home" chord of the key. In the key of C major the I chord is C or C major. The strongest move to the I chord is using the V chord, G or the bVII chord Bb.
Download or View PDF for Complete Lesson
Download this lesson's PDF file for the latest, complete, and most up-to-date version of the lesson. As well as additional information not presented on-line.
Members and Active Students need to sign-in to download this lesson's PDF for the complete lesson.
Related Lessons
Related Lessons for Common Chord Progressions.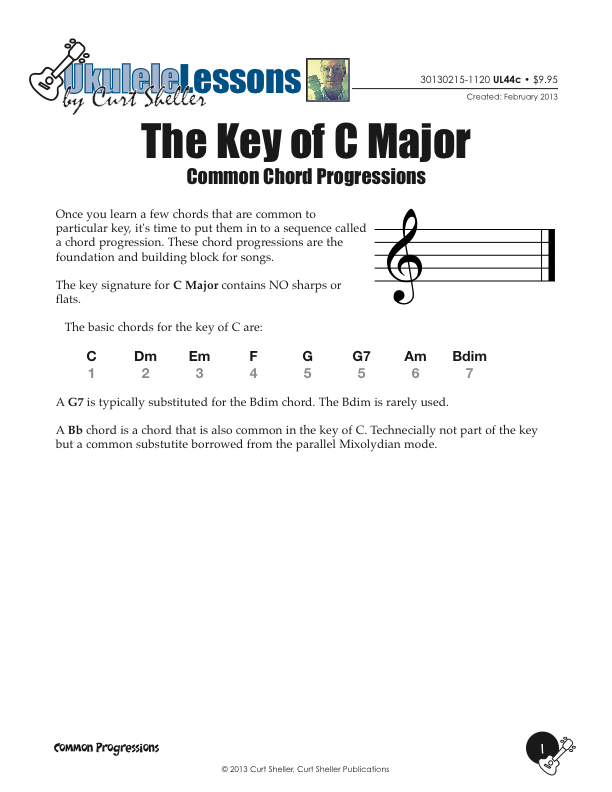 Common Chord Progressions for the Key of C Major
• Updated: 25 Feb 2013
Sometimes called the "learning key", the key of C Major is one of the easiest keys to memorize and begin using. C major (often just C or key of C) is a musical major scale based on C, with pitches C D E F G A B C. Its key signature has no flats or sharps. Its relative minor is A minor A B C D E F G A B.
Related Books
Related Books for Common Chord Progressions.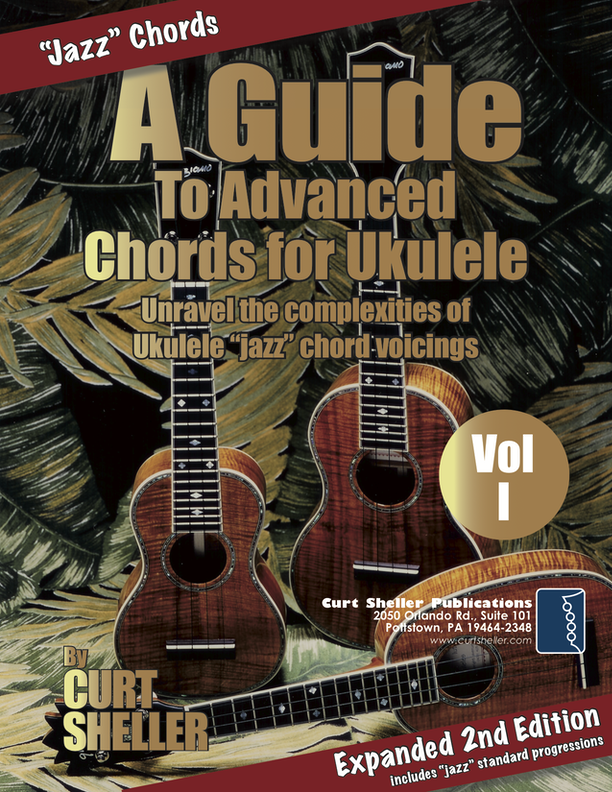 A Guide to Advanced Ukulele Chords - Volume I

Updated: Feb 13, 2020
Beyond learning basic Ukulele chords, most players struggle with advanced chords. Commonly called "jazz" chords, these more sophisticated voicings find a wide use in all forms of music. A Guide to Advanced Chords for Ukulele - presents a highly organized and efficient approach to the mysterious subject of advanced chords. Chord dictionaries are not the answer.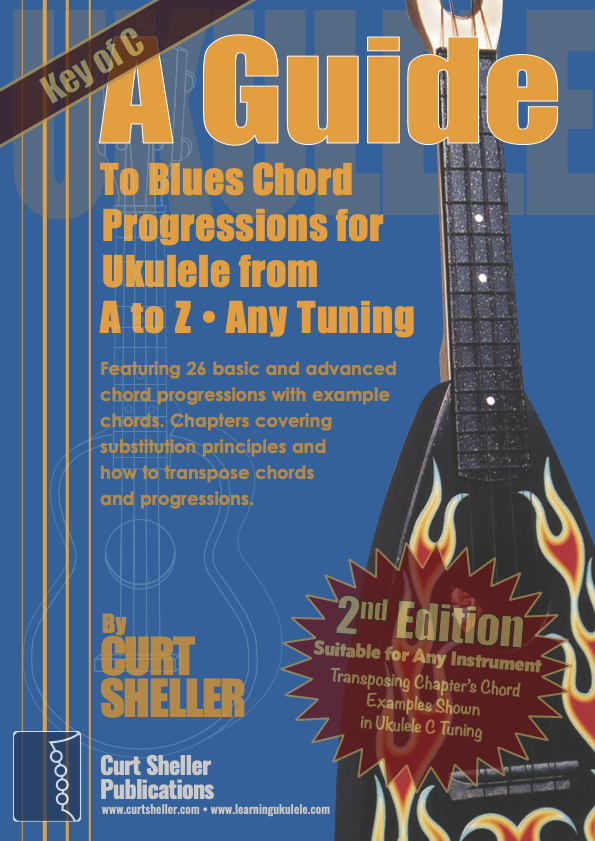 A Guide to Blues Chord Progressions for Ukulele A to Z

Updated: Jun 15, 2006
The Blues are at the heart of all American music. It has influenced Country, Rock, Folk, Jazz, Bluegrass and just about every form of American music we listen to today. 26 blues progression in C and G tuning, progressing from basic to advanced jazz progression, with chord grids and substitutions explained.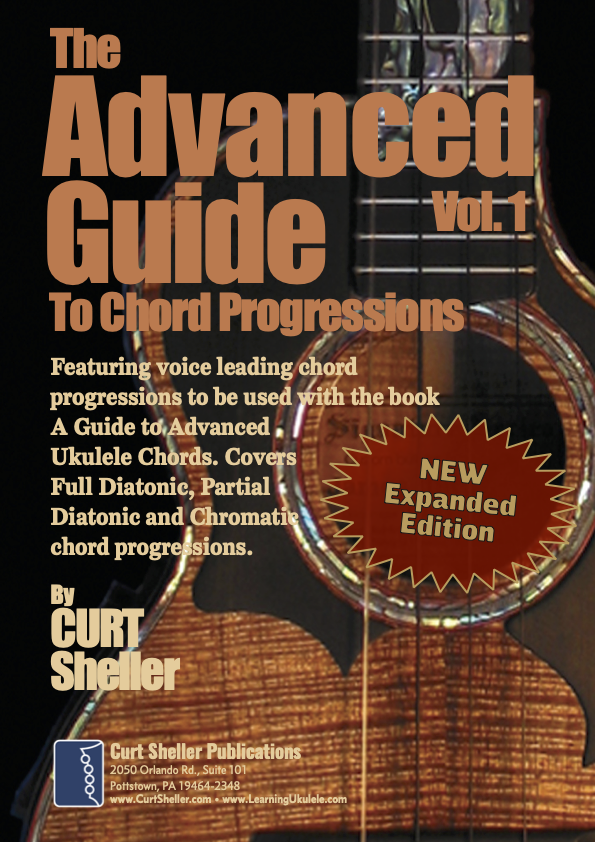 The Advanced Guide to Chord Progressions for Ukulele - Volume I

Updated: Jan 10, 2020
Before individual chords become the background of songs, they must be put into orders called chord progressions. The Advanced Guide to Chord Progressions for Ukulele organizes progressions according to string family, position, voice leading and chord magnetism.
Related Lesson Series
Related Lessons Series for Common Chord Progressions.
Harmonic Analysis for Scale and Chord Selection
Updated: 01 Jan 2003
Harmonic Analysis is the process used to determine the harmonic function of chords within a chord progression or song. A chord progression is defined as a sequence of chords, each chord has a root and is a particular chord type. The relationship of a chord's to a scale determines its function within that scale's tonality.