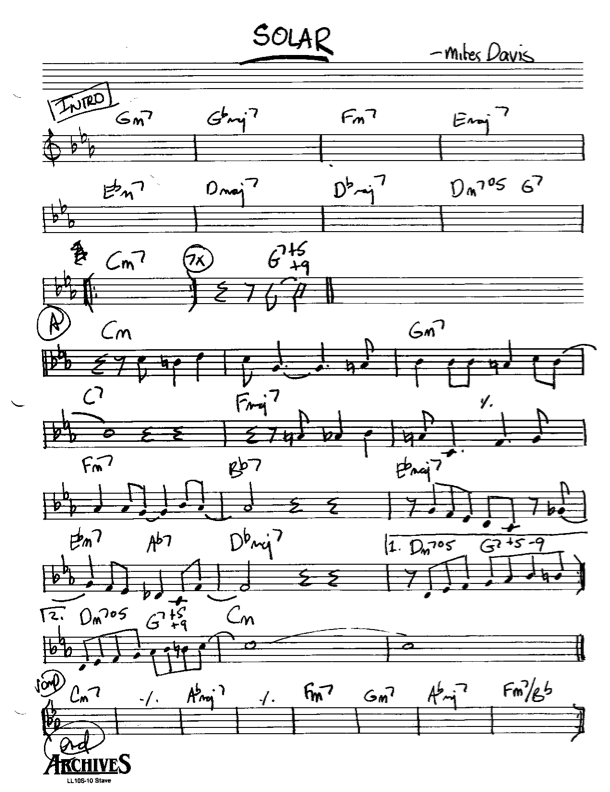 All 1 sample page(s) are viewable on-line.
If you are a registered site member and have the correct permissions you can view ALL the pages of this PDF or Samples pages at a larger size. You can resize the browser window smaller to a tablet or phone size and the pages will magically grow larger.
Or, use the Online PDF Viewer . available for premium members .
View the Download section below to download the song files for the complete and most up-to-date versions.
Solar is a musical composition attributed to Miles Davis on the studio album Walkin' (1954), considered a modern jazz standard. The tune has been played and recorded by many musicians including his former bandmates/collaborators Lee Konitz, Bill Evans, Dave Holland, Keith Jarrett or Jack DeJohnette.
A controversy also exists over authorship of this composition and one current consensus holds that Davis' "Solar" is essentially an earlier song, "Sonny", written by Chuck Wayne.
Solar

— Premium Play-along Track
Play-along Demo: Desafinado
This play-along track is ONLY available to active users with Gold Level, Premium Site Access. "Can't give it all away."
Listen to this FREE track as a sample of the quality of these custom play-along tracks.
---
I, (Curt) originally created these tracks to perform over for gigs and this was a demo for booking gigs.
These Premium Play-along Tracks are available to LearningUkulele.com Site Members and are my personal one-of-kind tracks I (Curt) and Chuck Anderson recorded and arranged.
The first two measures of this song adorn Miles Davis' tombstone in Woodlawn Cemetery.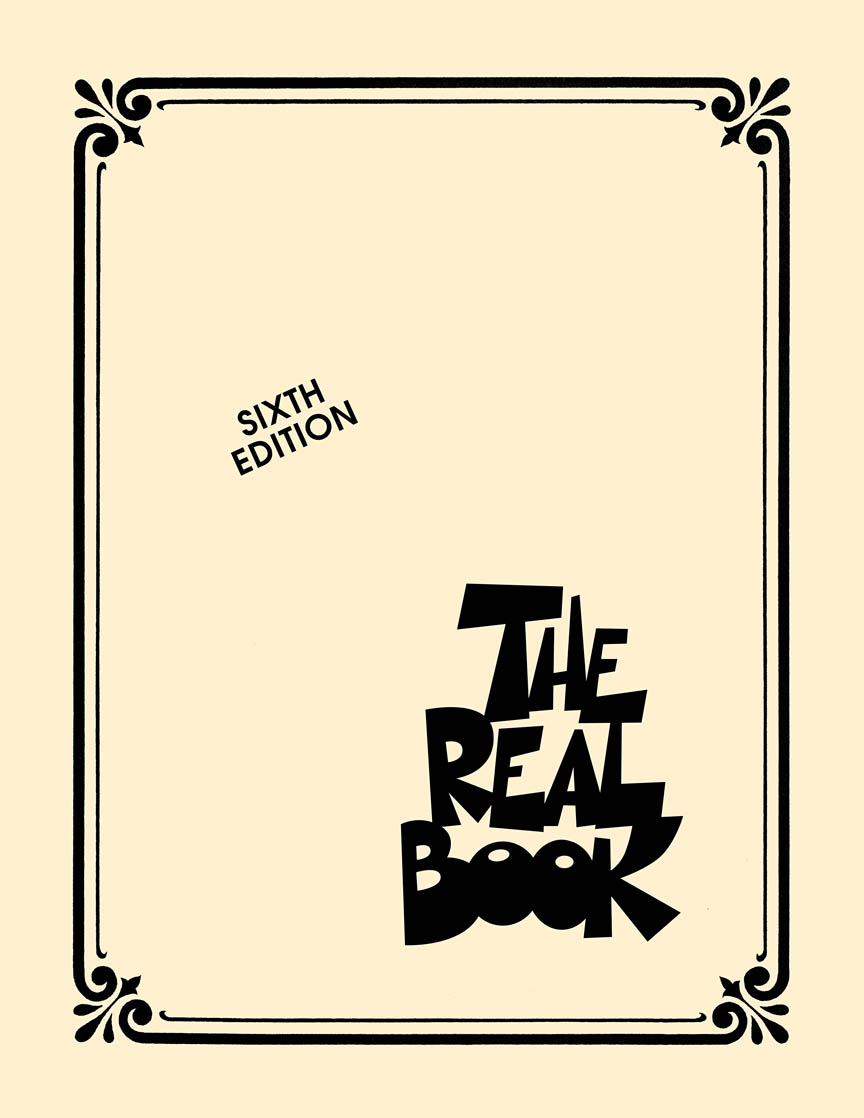 Solar is in the Real Book - Volume 1 — Sixth Edition book.
Main Song Download(s)
The main downloads for this Song.
Solar - Play-along Leadsheet

Updated: 31 Dec 2016

Members Only
Log-in to access.
Solar - Premium Play-along Track

Updated: 31 Dec 2016

Members Only
Log-in to access.
Related Lessons
Related Lessons for Solar.
Related Song Files, Resources and Assets
Related Assets for Solar.