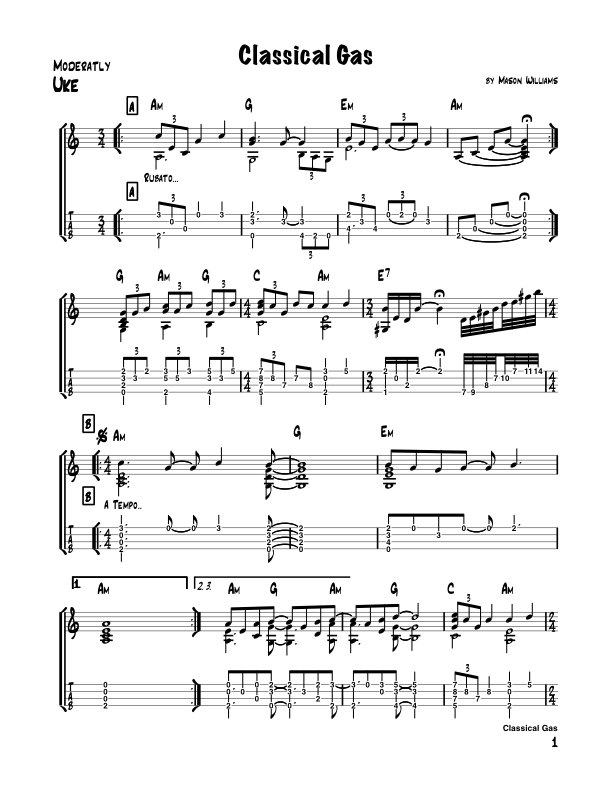 All 1 sample page(s) are viewable on-line.
If you are a registered site member, have verified your email address, and have the correct permissions you can view ALL the pages of this PDF or Samples pages at a larger size using the LearningUkulele.com Online PDF Viewer .
View the Main Song Downloads section below to download the song files for the complete and most up-to-date versions.
Main Song Download(s)
The main downloads for this Song.
Related Lesson Series
Related Lessons Series for Classical Gas.
Alternating Thumb Fingerpicking on Ukulele
Updated: 01 Jan 2003
This is the common alternating thumb and two finger strumming style utilizing the thumb, index and middle fingers. Commonly called "Travis" picking in the guitar world. This series of lessons explores and adapts this style to ukulele. Travis Picking is a finger-style made famous by Merle Travis and Chet Atkins. This style is commonly played on steel string acoustic guitars.
Related Songs
Related Songs for Classical Gas.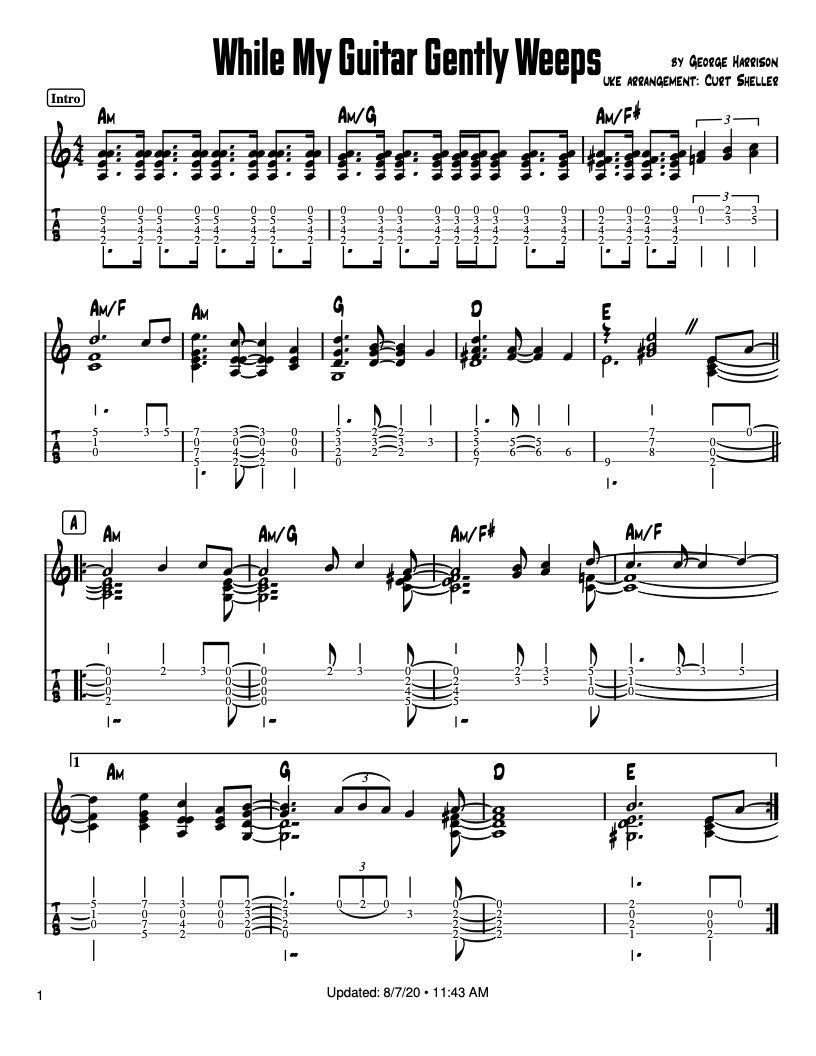 While My Guitar Gently Weeps
Updated: 08 Aug 2020
While My Guitar Gently Weeps is a song written by George Harrison of The Beatles for their double album The Beatles (also known as The White Album). The song was ranked #135 on Rolling Stone's list of the 500 greatest songs of all time and #7 on their list of the 100 greatest guitar songs of all time.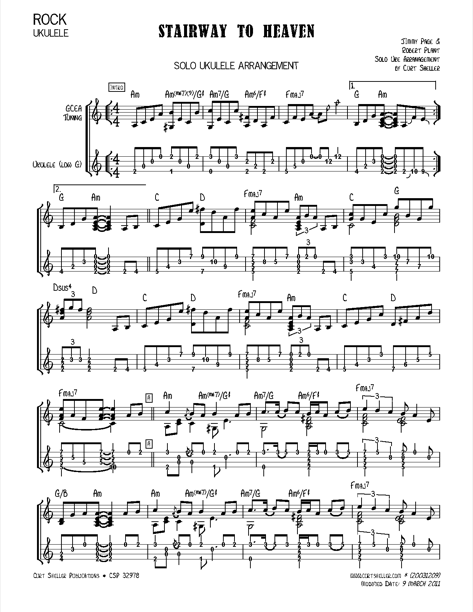 Stairway to Heaven
Updated: 04 Jan 2023
Stairway to Heaven is a song by the English rock band Led Zeppelin, released in late 1971. It was composed by guitarist Jimmy Page and vocalist Robert Plant for the band's untitled fourth studio album (usually referred to as Led Zeppelin IV). The song, running eight minutes and two seconds, is composed of several sections, which increase in tempo and volume as the song progresses. The song begins as a slow acoustic-based folk song accompanied by pan flutes (recorder per Jimmy Page), before electric instrumentation is introduced.
Related Books & Charts
Related Books for Classical Gas.
Related Song Files, Resources and Assets
Related Assets for Classical Gas.