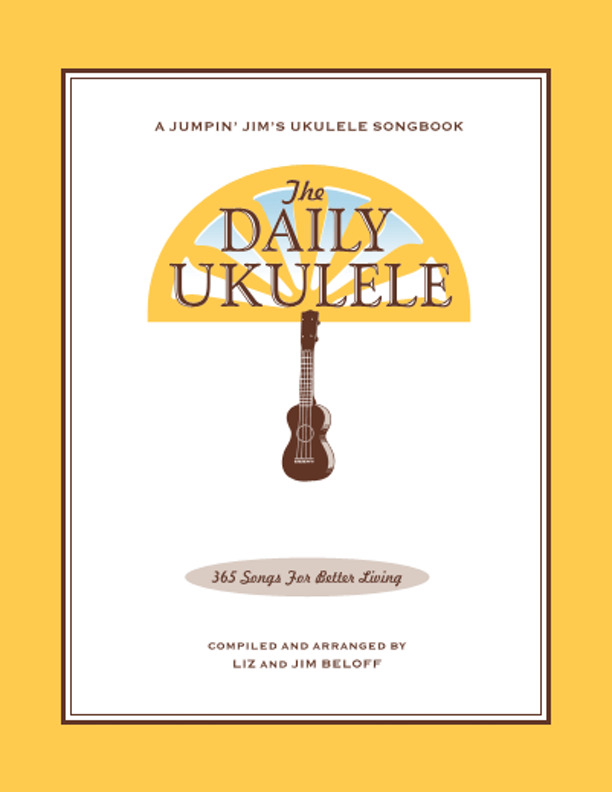 All 1 sample page(s) are viewable on-line.
If you are a registered site member, have verified your email address, and have the correct permissions you can view ALL the pages of this PDF or Samples pages at a larger size using the LearningUkulele.com Online PDF Viewer .
Tweaking the Daily Ukulele a.k.a, the Yellow Book
Jim Beloff has put together a great book, The Daily Ukulele, 365 Songs for Better Living. This book know as the "Yellow Book" is great for ukulele jam sessions. Here are some of the changes that I've made to the Daily Uke book affectionately know as the Yellow Book. This book is one of the go to books for ukulele jams. However, there a few tweaks and changes that I point out at our jams. I'll use this song / lesson to document them for your own jams and ukulele groups.
For 2023 Curt is going through the Daily Ukulele book — ALL 365 songs and performing a Harmonic Analysis RMA of the songs with re-harmonization and performance tips.
Checkout the index below of the songs already done (50+ and counting).
The Daily Ukulele — 365 Songs for Better Living • INDEX of Songs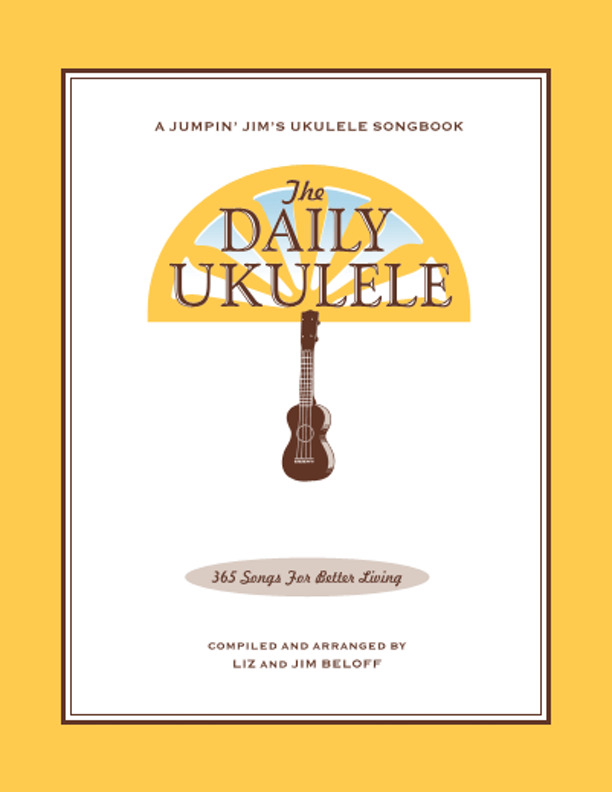 Line Cliches
NOTE: Missing this common Line Cliche in one area of the Yellow Book where it actually miss names the chords. This is typical of a lot of song-sheets, even from reputable publishers. They evidently ignored or missed the harmonic function and chromatic bass movement of the Line Cliche chords and elected to name the chords based on simple, common beginner chord shapes.
Examples of songs with this, a line cliche, harmonic sequence or variation are: More, Michelle, Embraceable You, Stairway to Heaven. I even wrote a song based on this called Midnight at the Jazz Cafe on my 2002 Jazz CD of the same name.
This sequence shows up a few times in the yellow book, and like most cases it is indicated and named according to the "shapes" the chord made and not to what it's actual harmonic function is. It seems an "editor" deemed it TMI for ukulele players to handle or didn't do a harmonic analysis of the song. Well, there is no need to dumb down musical information and assume players don't what to know what is really going on – we can handle it. And it turns out this is a very common harmonic sequence that is easier to remember in its correct form.
Tweaking the Daily Ukulele a.k.a, the Yellow Book…
A Line Cliche, as it's name implies creates a musical line there "something" is going on. Typically found in minor sequences or progressions creating harmonic movement in an otherwise static chord or progression. Typically moving chromatically and can move ascending or descending.
Here is an examples using Cm over four measures: | Cm | Cm | Cm | Cm |. The chromatic line would be Cm with C to root as the bass note. The descending B, Bb, A. Typically as a bass note, i.e. lowest of the chord. If we have a bass player present at a jam they would handle this and we would also address the line somewhere in the chord voicings. Cm (C Eb G), Cm/B (C Eb G B, Cm with a major 7), Cm/Bb ( Cm7, C Eb G Bb) and finally Cm/A (Cm6, C Eb G A).
The problem happens is the chords are listed as Cm CmL7*, Cm7, Cm6. Chances are most players will not know some of the chords and/or you won't get the desired line the composer intended.
* This CmL7 is Cm with a large, major seventh (maj7). This is actually where the crazy naming starts with it typically indicated as some sort of augmented chord - clearly not an augmented chord when the harmony is still C minor. The song Bye Bye Blackbird, page 40 of the yellow book is written: Gm, Gb+ (augmented), Gm7 and C7. You get the right sound but is is actually easier to remember as Gm, Gm/F#, Gm/F, Gm/E. Just Gm and descend half steps (in fret) from G down to E. Plus you'll get the bass play to play the correct bass line.
Here is a couple of songs where I have made changes:
Bye By Blackbird (pg 40)
Line Cliche: Im ImL7 Im7 Im6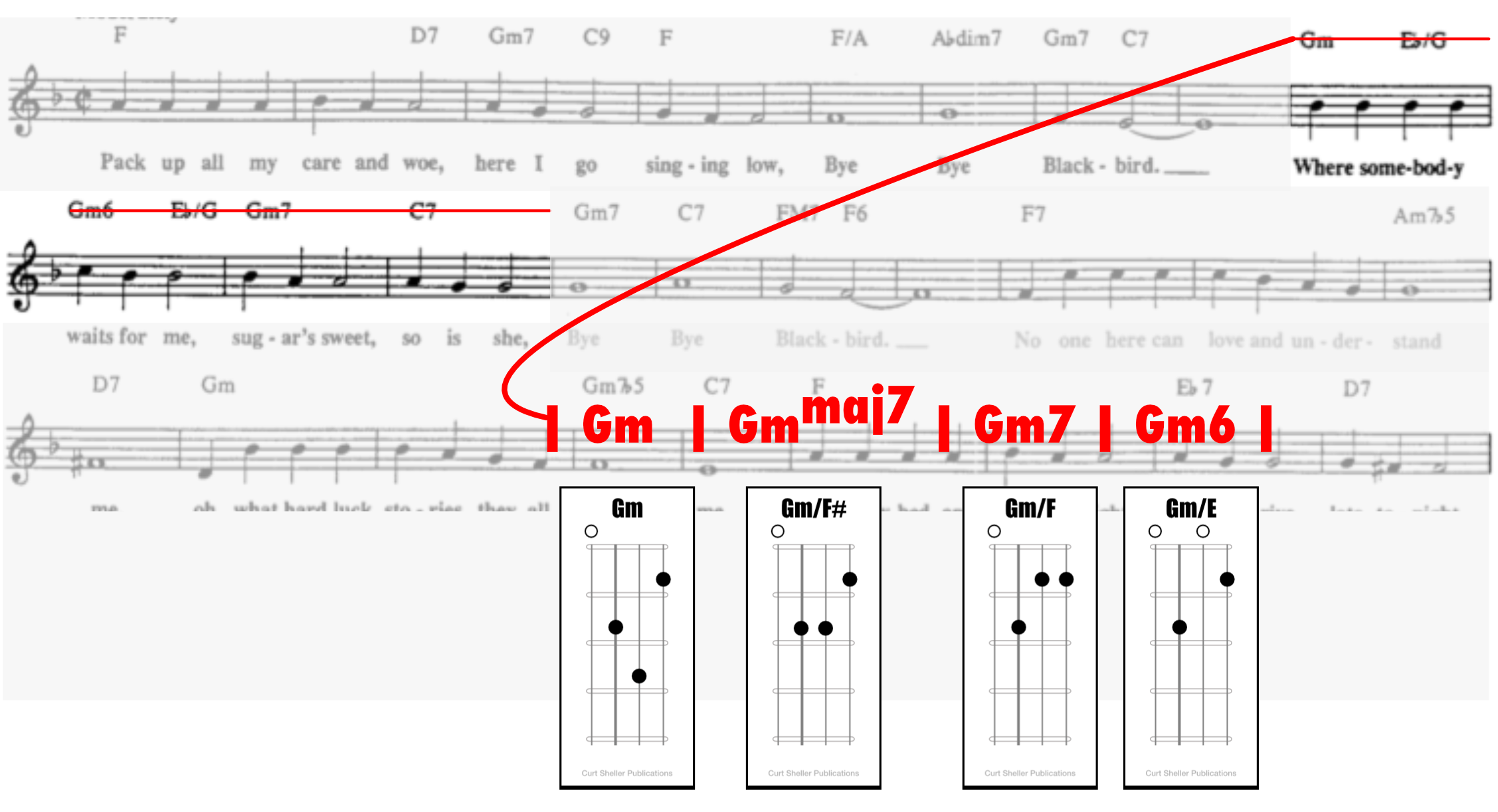 This is a very common minor sequence that I've never seen notated correctly outside of the jazz world.
Simple to remember as a single minor chord with a chromatically descending line.
A couple of other minor changes I make are right after the line cliche is at add a II V to the I F, for Gm7 C7 to F.
Related Songs
Related Songs for Tweaking the Daily Ukulele a.k.a, the Yellow Book.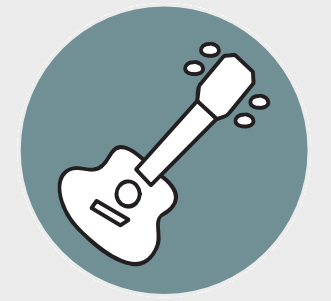 Michelle
Updated: 25 Apr 2018
Michelle is a love ballad by the Beatles, composed principally by Paul McCartney, with the middle eight co-written with John Lennon. It is featured on their Rubber Soul album, released in December 1965. The song is unusual among Beatles recordings in that some of its lead vocals are in French, although "Paperback Writer" contains the backing vocals "Frère Jacques". "Michelle" won the Grammy Award for Song of the Year in 1967 and has since become one of the best known and most often recorded of all Beatles songs.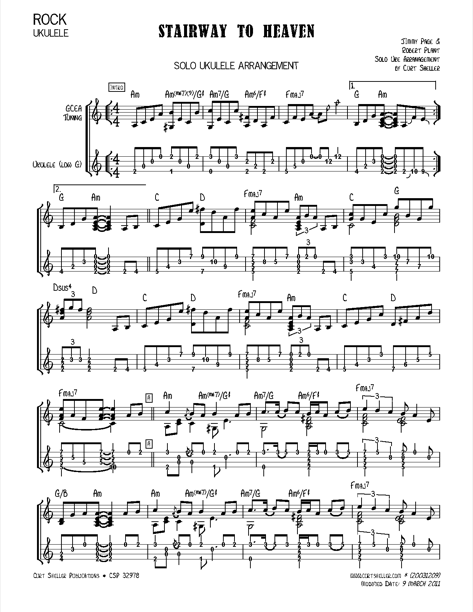 Stairway to Heaven
Updated: 04 Jan 2023
Stairway to Heaven is a song by the English rock band Led Zeppelin, released in late 1971. It was composed by guitarist Jimmy Page and vocalist Robert Plant for the band's untitled fourth studio album (usually referred to as Led Zeppelin IV). The song, running eight minutes and two seconds, is composed of several sections, which increase in tempo and volume as the song progresses. The song begins as a slow acoustic-based folk song accompanied by pan flutes (recorder per Jimmy Page), before electric instrumentation is introduced.
Related Books & Charts
Related Books for Tweaking the Daily Ukulele a.k.a, the Yellow Book.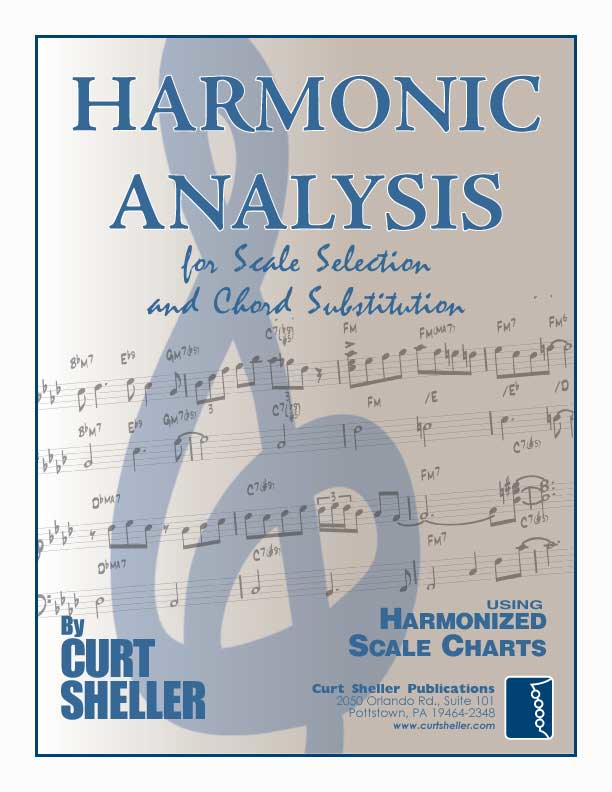 Harmonic Analysis for Scale Selection and Chord Substitution
Updated: 10 Jun 2021
Harmonic Analysis is the understanding of the functional sequence of chords. It is the process used to analyze the harmonic structure of a progression, song or composition. This analysis is then used to make scale selections for improvisation and chord substitution.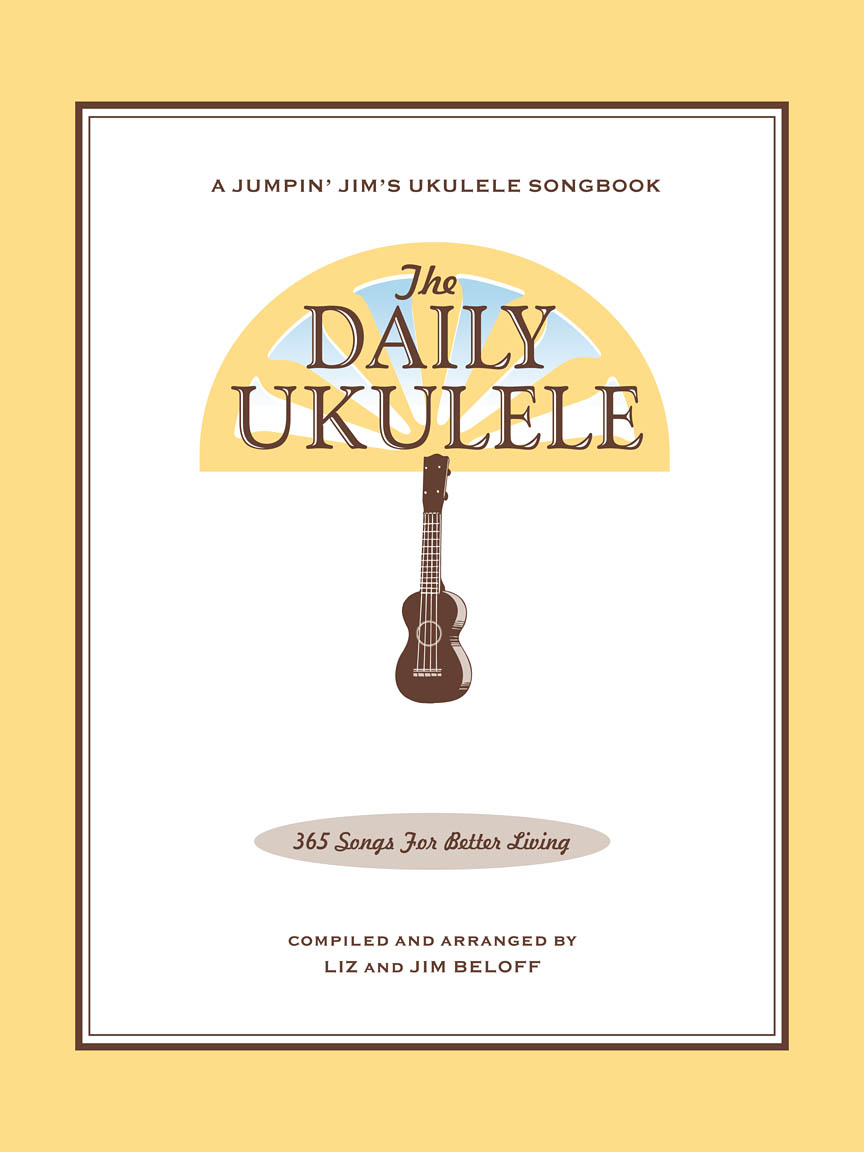 The Daily Ukulele
Updated: 05 May 2022
Strum a different song every day with easy arrangements of 365 of your favorite songs in one big songbook! The Daily Ukulele features ukulele arrangements with melody, lyrics and uke chord grids and are in ukulele-friendly keys that are particularly suited for groups of one to one hundred to play and sing.
Books
Reference Charts