LESSONSeries : Common Chord Progressions and Remembering Songs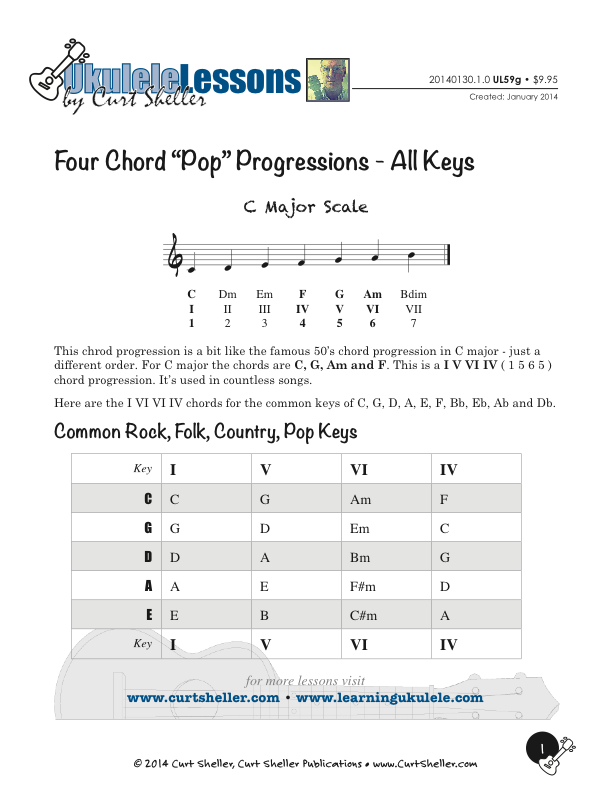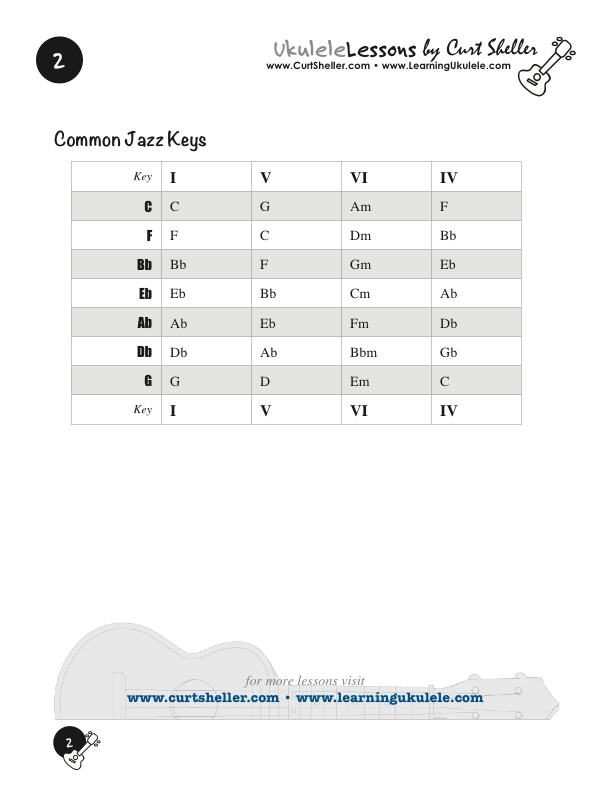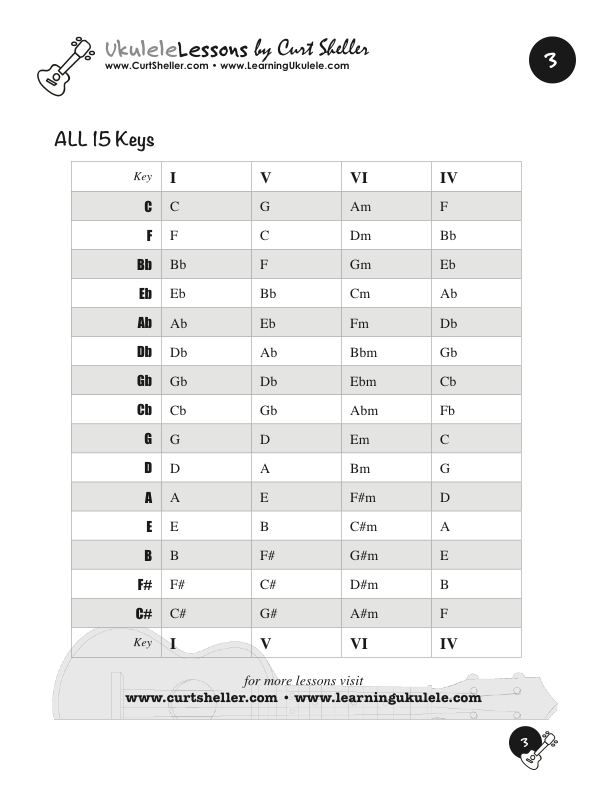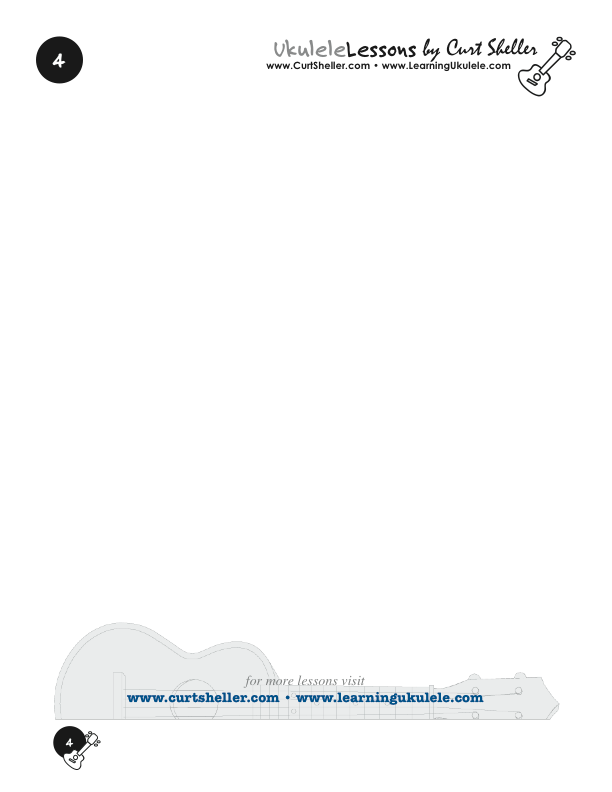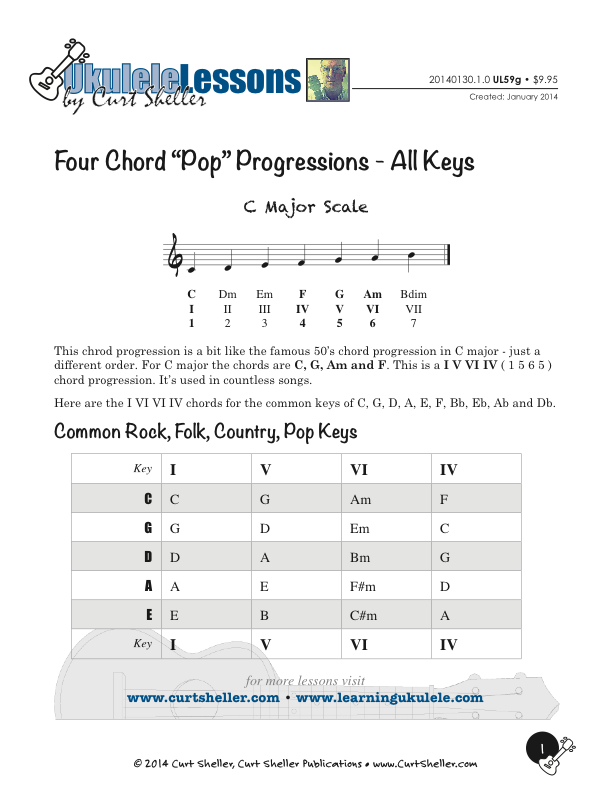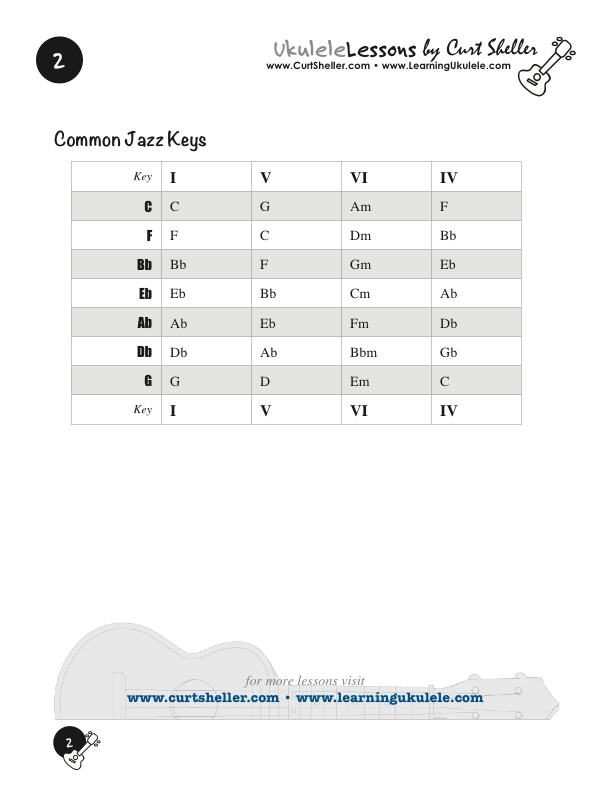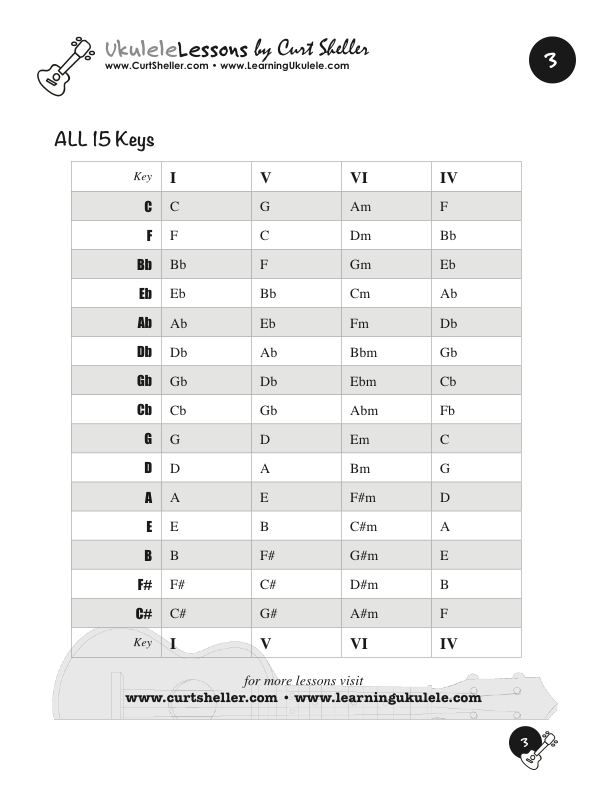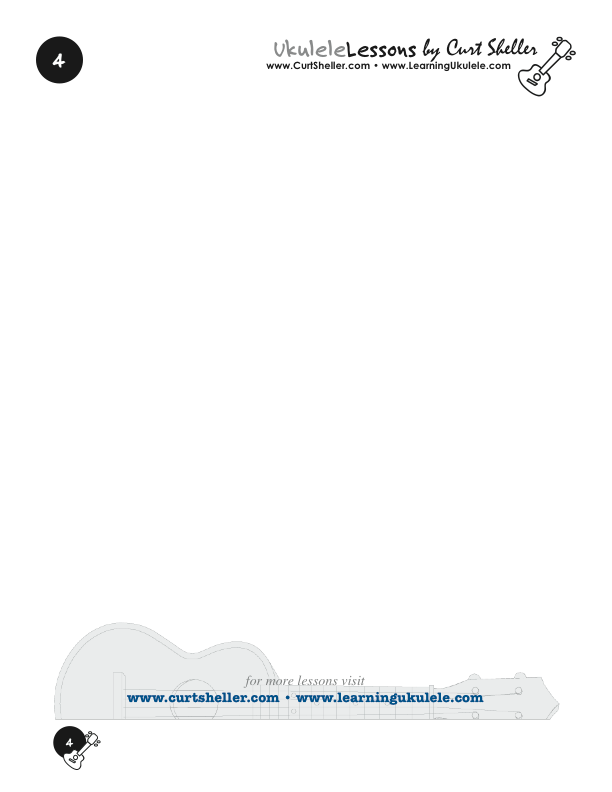 All 4 sample page(s) are viewable on-line.
If you are a registered site member, have verified your email address, and have the correct permissions you can view ALL the pages of this PDF or Samples pages at a larger size using the LearningUkulele.com Online PDF Viewer .
This Download is NOT part of your LearningUkulele.com membership level.
Sign-up for Premium Site Access or Upgrade Your Plan your current access level to download this PDF or your can purchase a copy for download.
After purchasing a PDF , a download link will be sent to you within 24hrs. Working on getting it to be automated.
Each PDF file is a formatted, high resolution file that prints out great. You'll need a PDF Reader or application capable of viewing PDF files to view the PDF.
Download the PDF file for the latest, complete, and most up-to-date version. As well as additional information not presented on-line.
Members and Active Students need to sign-in to download this lesson's PDF for the complete lesson.
The Four Chord Pop Progression
This is the most popular chord progression in use today. It has replaced the most common chord progression that was used in the 50s, the 1 6 2 5 chord progression.
Additional Content
Available for Premium Site Access Plans Only
If the I V VI IV (1 5 6 4) progression where in the key of C Major the chords are: C G Am F. For the key of G Major the chords are: G D Em C.
All to Well — Taylor Swift
Don't Stop Believing — Journey
Dammit — Blink 182
Hey Soul Sister — Train
It's My Life — Bon Jovi
I'm Yours — Jason Mraz
Let it Be — Beatles
No Woman No Cry — Bob Marley
Simple Man — Lynard Skynard
So Lonely — Police
Someone Like You — Adele
Take Me Home, Country Roads — John Denver
Wagon Wheel — Bob Dylan
When I Come Around — Green Day
With Or Without You — U2
Sign-IN — it's FREE — to view, un-blur this lesson.
The Four Chord Pop Progression…
More songs using this progression as the foundation for the majority of the song.
Here's a web site that has to videos of many of the songs on this list.
As you can see you can learn quite a few songs by simply learning common chord progressions in all 15 keys. Especially the common keys of C, G, D, E, A. And on ukulele F and Bb are also common.
All 15 Keys ( 1 5 6 4 )
Slash Chords
* Slash Chords - A slash chord is an indication that a chord voicing with the note after the slash should be voiced with the that note as the lowest note in the bass . In the case of this common 1 5 6 4 progression is creates a descending bass line. On ukulele unless you using a low string four tuning slash chord are commonly ignored and the fundamental chord, the name before the slash is played.
A closely related progression is:
VI IV I V
This 6 4 1 5 is very closely related to the 1 5 6 4 Four Chord Pop Progressions above. Just starts at a different part of the progression.
Africa — Toto
Numb — Linkin Park
River FLow In You — Yiruma
---
Download the PDF file for the latest, complete, and most up-to-date version. As well as additional information not presented on-line.
End of Lesson - Thanks, Hope You Enjoyed It!
Related Lessons, Videos, Lesson Series, Songs, Books & Reference Charts, Resources & Assets, Workshops are below.
Related Lesson Series
Related Lessons Series for The Four Chord Pop Progression.
Harmonic Analysis for Scale and Chord Selection
Updated: 09 Jun 2023
Harmonic Analysis (HA), also known as the study of chord relationships, is the method used to identify the harmonic role of chords within a chord progression or song. A chord progression refers to a sequence of chords, with each chord having a root note and belonging to a specific chord type. The function of a chord within a particular scale's tonality is determined by its relationship to that scale.
Related Books & Charts
Related Books for The Four Chord Pop Progression.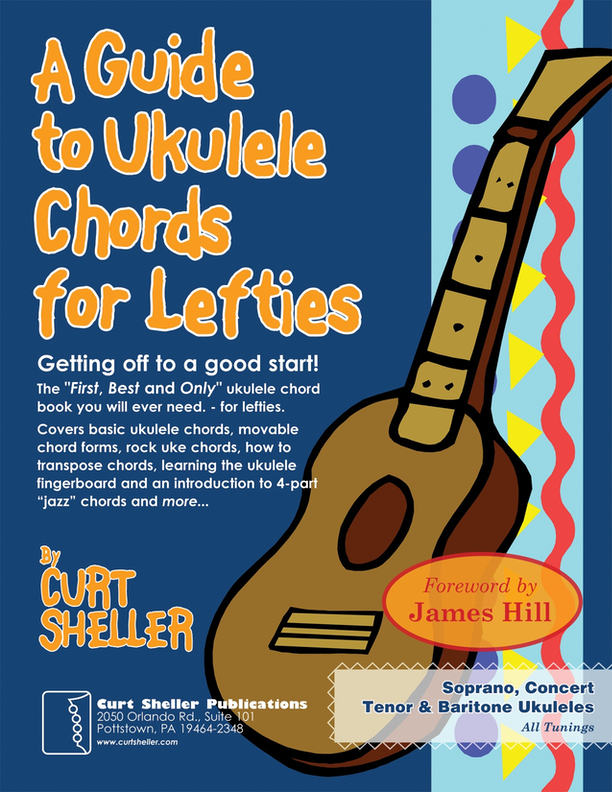 A Guide to Ukulele Chords for Lefties
Updated: 10 Jan 2020
Covering basic ukulele chords that ALL uke players MUST know, movable chord forms, rock uke chords, how to transpose chords, learning the ukulele fingerboard and an introduction to 4-part jazz chords and more... FOR LEFTIES - Tunings: C, G, or D Tunings. Low or high string four variations.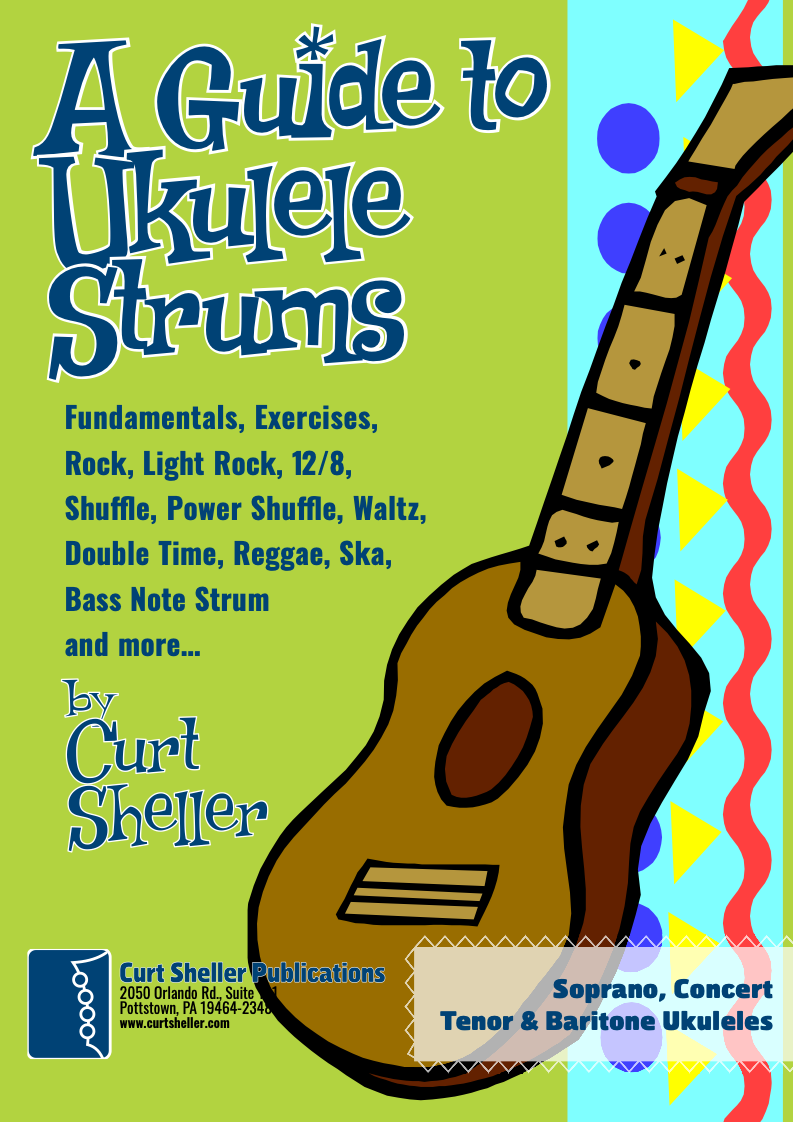 A Guide to Ukulele Strums
Updated: 11 Apr 2019
Learn a variety of strums and rhythmic patterns in wide range of musical styles. One of the first skills a ukulele player learns is the art and craft of strumming, playing rhythm. This refers to an accompaniment technique suitable for the singer, singer - songwriter or someone who plays a support role for another instrument.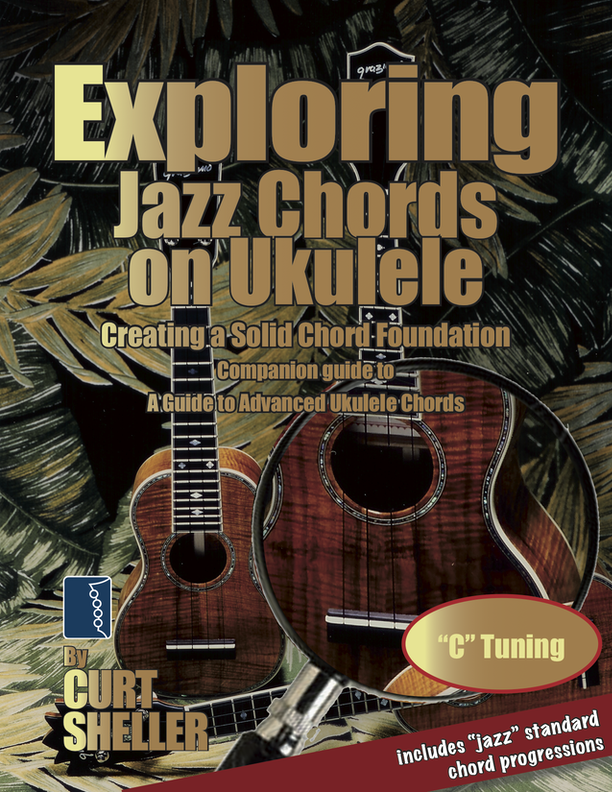 Exploring Jazz Chords on Ukulele
Updated: 20 Apr 2022
Exploring jazz chords using a variety of common chord progressions based on songs from the standard jazz repertoire. Core Chords are the basic set of chords needed to play a wide range of music, in a variety of styles. This set of chords includes basic open position chords, basic movable form chords and the core 4-part "jazz" chords.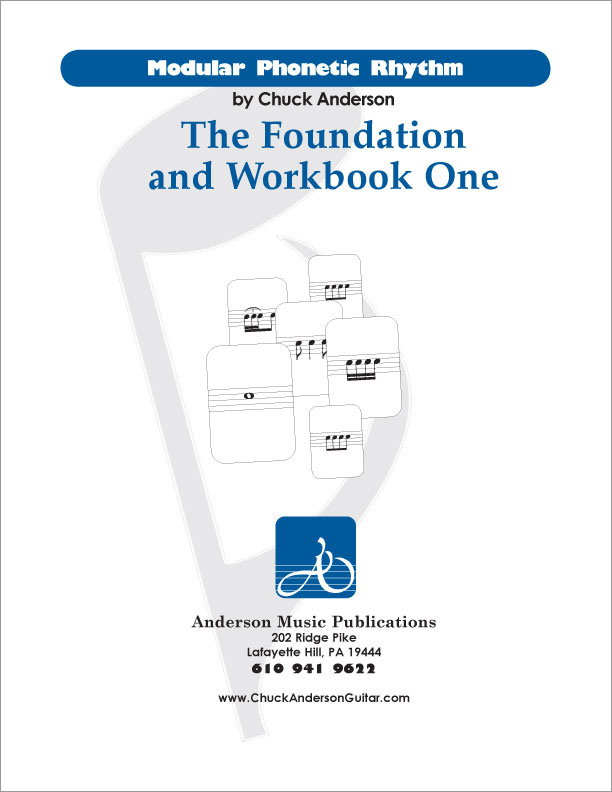 Modular Phonetic Rhythm, The Foundation and Workbook 1
Updated: 08 Dec 2021
Modular Phonetic Rhythm represents a significant advance in the teaching and application of rhythm. Eliminating many inefficient aspects of rhythm education, Modular Phonetic Rhythm streamlines the traditional educational approach, resulting in a reflexive reaction to rhythm.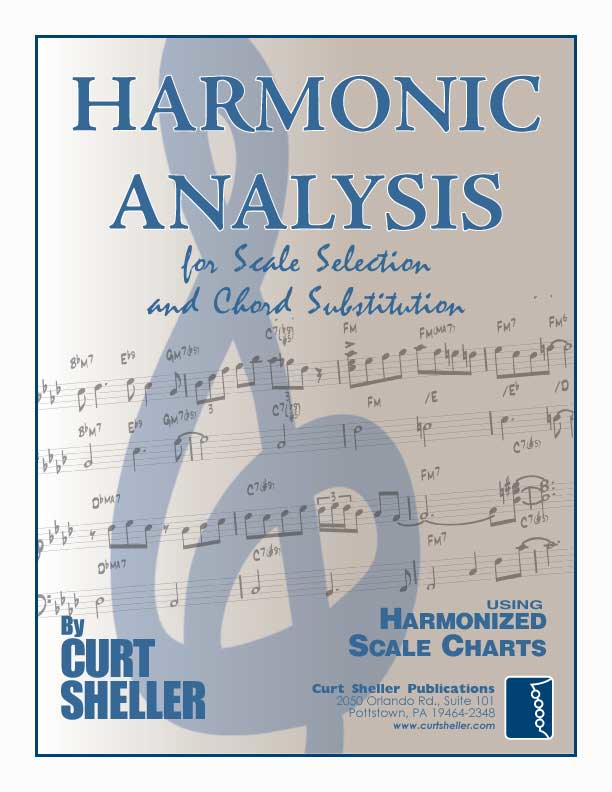 Harmonic Analysis for Scale Selection and Chord Substitution
Updated: 10 Jun 2021
Harmonic Analysis is the understanding of the functional sequence of chords. It is the process used to analyze the harmonic structure of a progression, song or composition. This analysis is then used to make scale selections for improvisation and chord substitution.
Books
Reference Charts
Related Lesson Files, Resources and Assets
Related Assets for The Four Chord Pop Progression.