LESSONSeries : Common Chord Progressions and Remembering Songs
Simple - Basic Chord Progression
Alternation between two chords may be thought of as the most basic chord progression. Many well-known pieces are built harmonically upon the mere repetition of two chords of the same scale.
What Is A Basic Chord Progression?
Diatonic scales such as the Major scales and Minor scales lend themselves particularly well to the construction of common chord progressions because they contain a large number of perfect fifths (see Lesson Series on Intervals ).
Such diatonic scales predominate in those regions where harmony is an essential part of music, as, for example, in the common practice period of western classical music. On the other hand Arab and Indian music, though they use diatonic scales, also have a number of non-diatonic scales available because the music has no chord changes: it remains always upon the key-chord, as does a certain amount of hard rock, hip hop, funk, disco, jazz, etc.
One Chord Songs
A lot of folk and children's songs have simple two and three chord progressions using primary chords ( I , IV , V ) of the diatonic scale.
iRealPro Practice Progressions
Here are a few common harmonic cells, i.e., the chords that show up in basic songs. CLick on the link and a pages will open that has a link, when clicked will load into iRealPro (if installed on same computer).
Use iRealPro — a great way to join the band and not have them know your in the band. Explore in several different styles and transpose to multiple keys. What sounds good in one style might not sound good in another style.
iReal Pro - Practice Made Perfect • The essential instrument for every musician. Master your art by practicing with the world's most versatile virtual band, tirelessly accompanying you in any style, tempo or key. With thousands of chord charts in your pocket, you'll always be prepared for the next jam session.
Available for iPhone, iPad, Mac, and Android.
NOTE: - I (Curt, LearningUkulele.com, Learning Ukulele with Curt) Have been using iReal Pro, bought and paid for on several platforms ever since it first came on to music scene. It is a great tool and one I use with all students as well in my daily, persons practice sessions. iReal Pro was made by a very small team of passionate people led by Massimo Biolcati, a jazz musician in NYC who taught himself to code for his first iPhone so that he could build his dream app.
---
End of Lesson - Thanks, Hope You Enjoyed It!
Related Lessons, Videos, Lesson Series, Songs, Books & Reference Charts, Resources & Assets, Workshops are below.
Related Lessons
Related Lessons for Simple - Basic Chord Progression.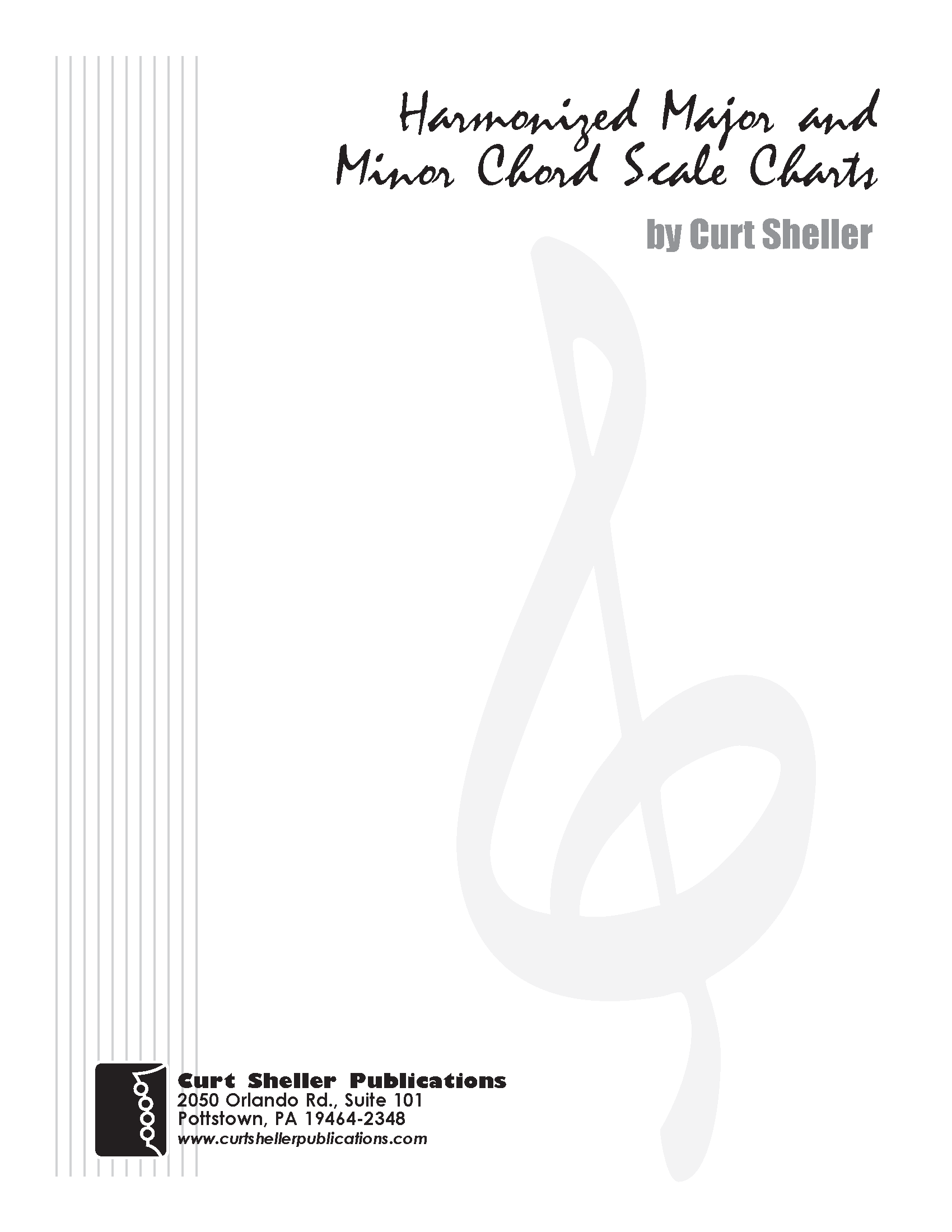 The Harmonized Major and Minor Scale Charts
Updated: 11 Jan 2022
The "Major Scale" or Ionian scale is a diatonic scale, made up of seven distinct notes, plus an eighth which duplicates the first one octave higher. In solfege these notes correspond to the syllables Do, Re, Mi, Fa, Sol, La, Ti/Si, (Do), the Do in the parenthesis at the end being the octave of the root.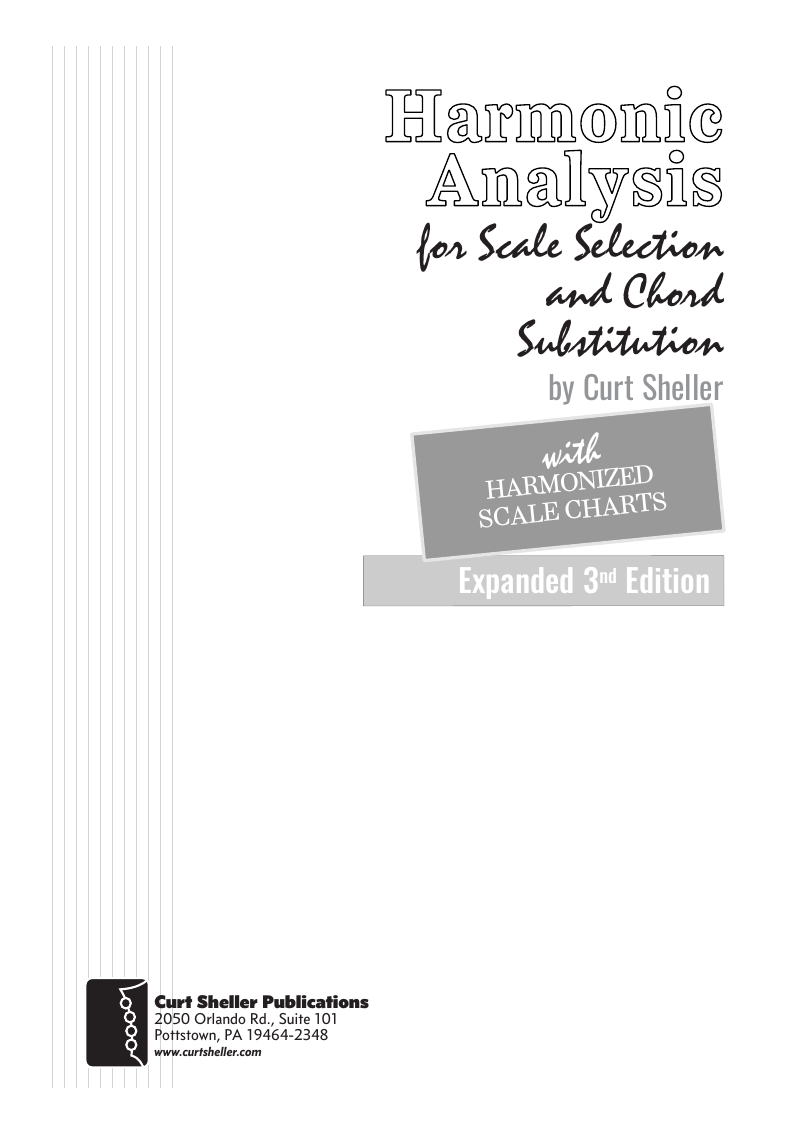 Harmonic Analysis Lesson Series
Updated: 06 Jan 2020
Harmonic Analysis ( HA ) is the process used to determine the harmonic function of chords within a chord progression. A chord progression is defined as a sequence of chords, each chord has a root and has a particular chord type. The relationship of a chord's root to a scale determines its function within that scale's tonality. Once a chord's function is identified, scale selections along with chord and scale substitutions can be made. This process is called Root Movement Analysis ( RMA ). This series of lessons are extracted from my book for use with individual private and on-line students. Each lesson directly corresponds the chapters in my book Harmonic Analysis for Scale Selection and Chord Substitution by Curt Sheller (me).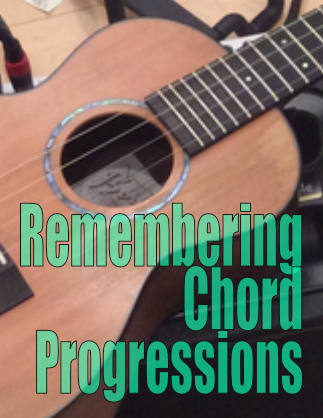 Remembering Songs
Updated: 01 Jun 2023
Listening to songs and wanting to play the same songs on ukulele – that's what draws most people to the ukulele. That and it looks like a load of fun and easy to play – which it is. Then you need to actually remember the songs that you're learning, so you can play them again. And, hopefully, not have to read them off a sheet all the time.
Related Lesson Series
Related Lessons Series for Simple - Basic Chord Progression.
Harmonic Analysis for Scale and Chord Selection
Updated: 09 Jun 2023
Harmonic Analysis (HA), also known as the study of chord relationships, is the method used to identify the harmonic role of chords within a chord progression or song. A chord progression refers to a sequence of chords, with each chord having a root note and belonging to a specific chord type. The function of a chord within a particular scale's tonality is determined by its relationship to that scale.
Related Books & Charts
Related Books for Simple - Basic Chord Progression.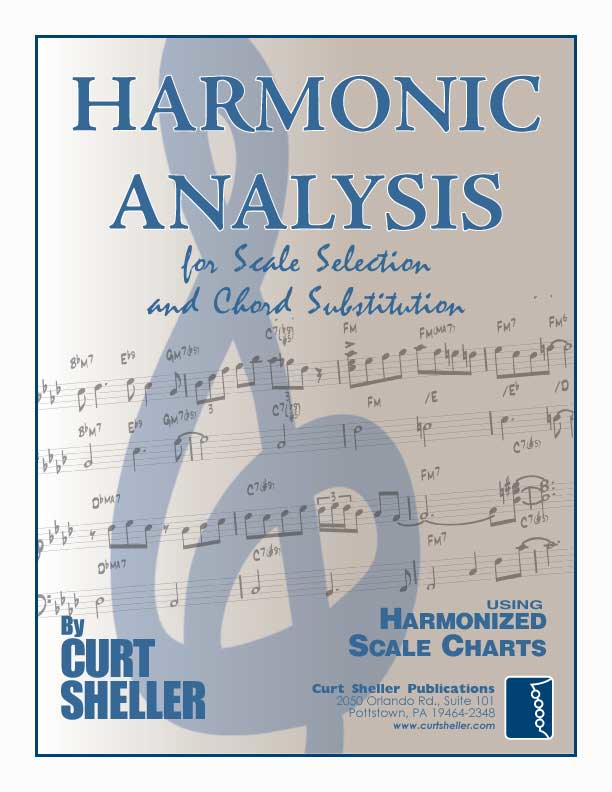 Harmonic Analysis for Scale Selection and Chord Substitution
Updated: 10 Jun 2021
Harmonic Analysis is the understanding of the functional sequence of chords. It is the process used to analyze the harmonic structure of a progression, song or composition. This analysis is then used to make scale selections for improvisation and chord substitution.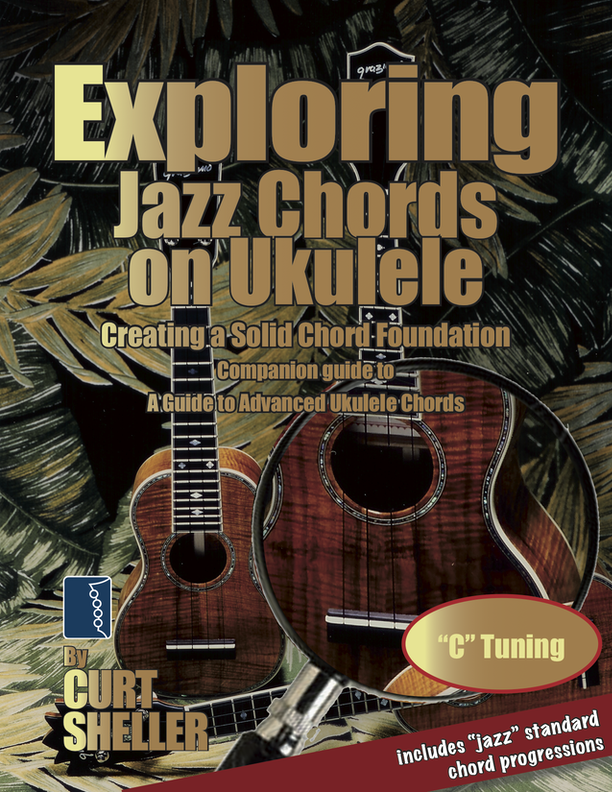 Exploring Jazz Chords on Ukulele
Updated: 20 Apr 2022
Exploring jazz chords using a variety of common chord progressions based on songs from the standard jazz repertoire. Core Chords are the basic set of chords needed to play a wide range of music, in a variety of styles. This set of chords includes basic open position chords, basic movable form chords and the core 4-part "jazz" chords.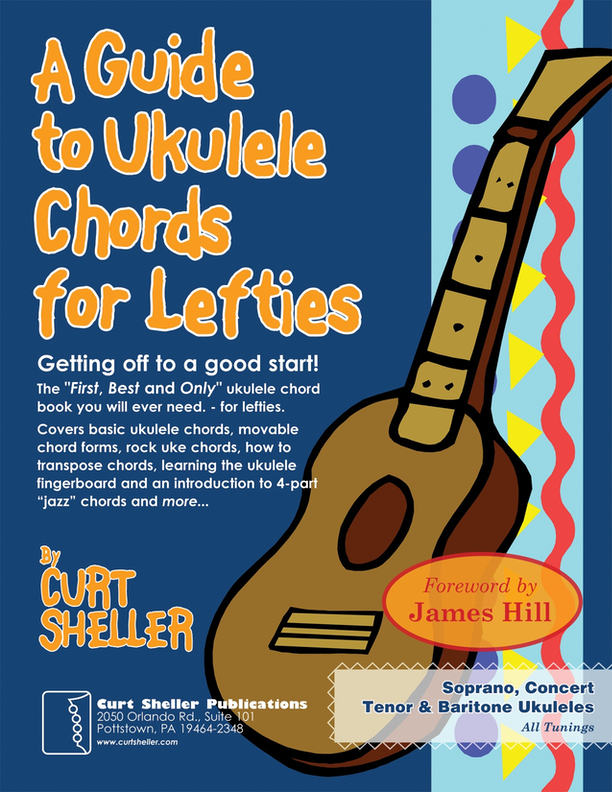 A Guide to Ukulele Chords for Lefties
Updated: 10 Jan 2020
Covering basic ukulele chords that ALL uke players MUST know, movable chord forms, rock uke chords, how to transpose chords, learning the ukulele fingerboard and an introduction to 4-part jazz chords and more... FOR LEFTIES - Tunings: C, G, or D Tunings. Low or high string four variations.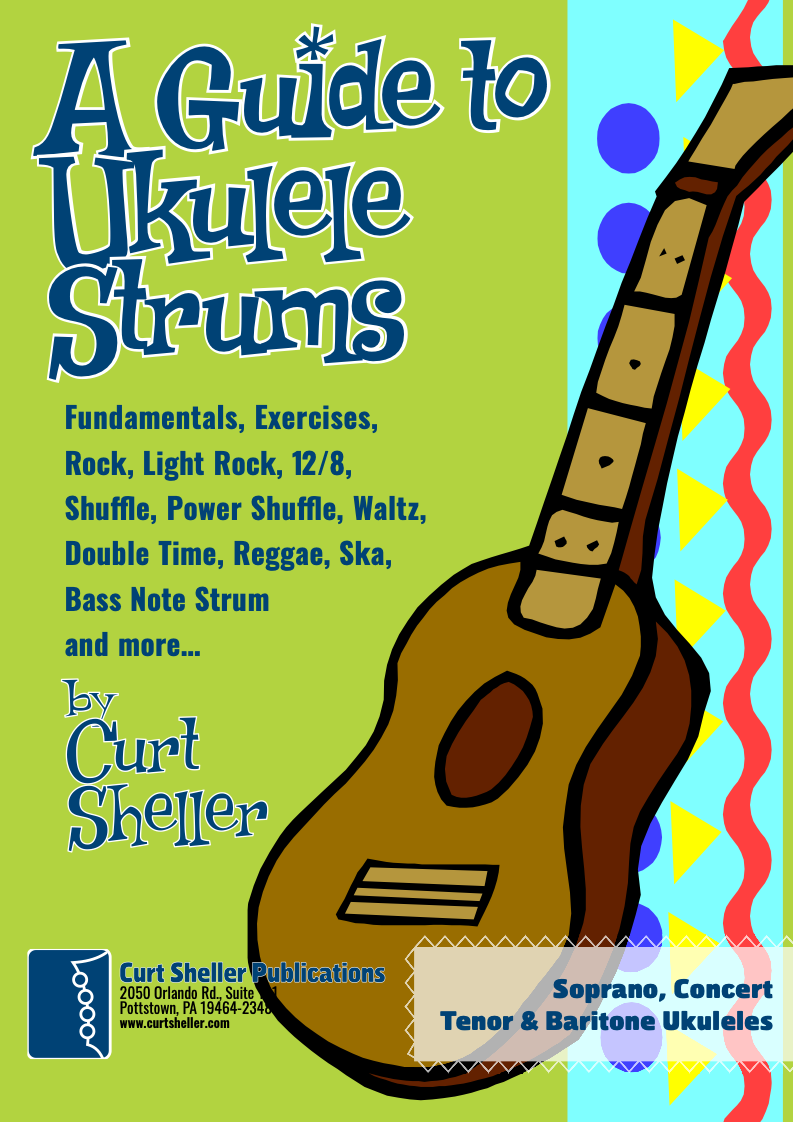 A Guide to Ukulele Strums
Updated: 11 Apr 2019
Learn a variety of strums and rhythmic patterns in wide range of musical styles. One of the first skills a ukulele player learns is the art and craft of strumming, playing rhythm. This refers to an accompaniment technique suitable for the singer, singer - songwriter or someone who plays a support role for another instrument.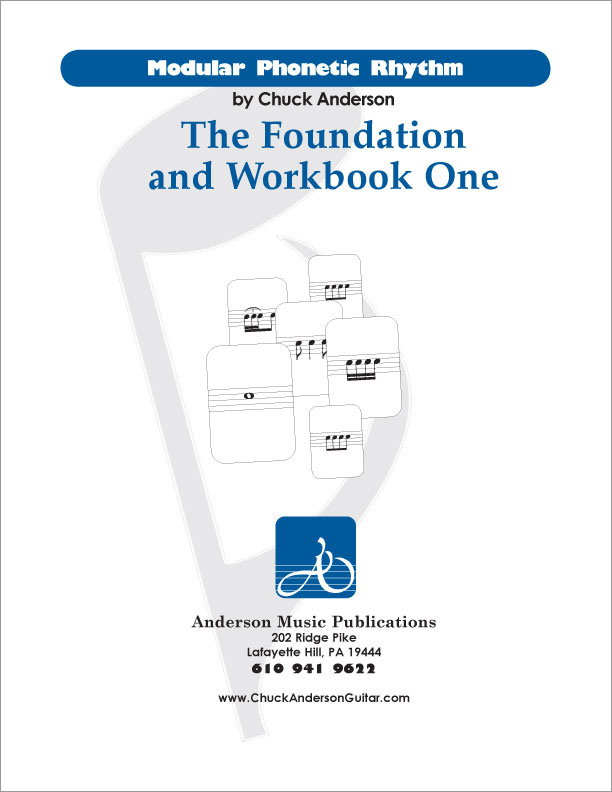 Modular Phonetic Rhythm, The Foundation and Workbook 1
Updated: 08 Dec 2021
Modular Phonetic Rhythm represents a significant advance in the teaching and application of rhythm. Eliminating many inefficient aspects of rhythm education, Modular Phonetic Rhythm streamlines the traditional educational approach, resulting in a reflexive reaction to rhythm.
Books
Reference Charts