Main Song Download(s)
The main downloads for this Song.
Related Lessons
Related Lessons for QuickStart Mixolydian Playalong Tracks.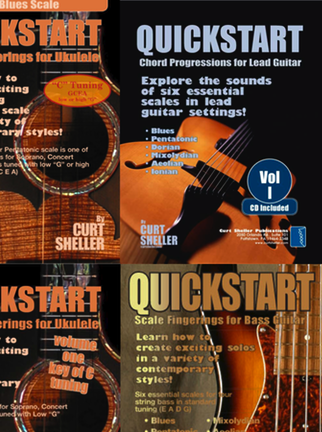 QuickStart Scale and Arpeggio Lesson Series
Updated: 02 Jan 2005
"QuickStart Scale and Arpeggio Fingerings" are a highly organized, efficient system of scale and arpeggio fingerings. Each fingering pattern is shown with a fingerboard shape, TAB and standard music notation. Related chords are also explained for each scale. Master these fingerings and unlock your potential for solos and improvisation.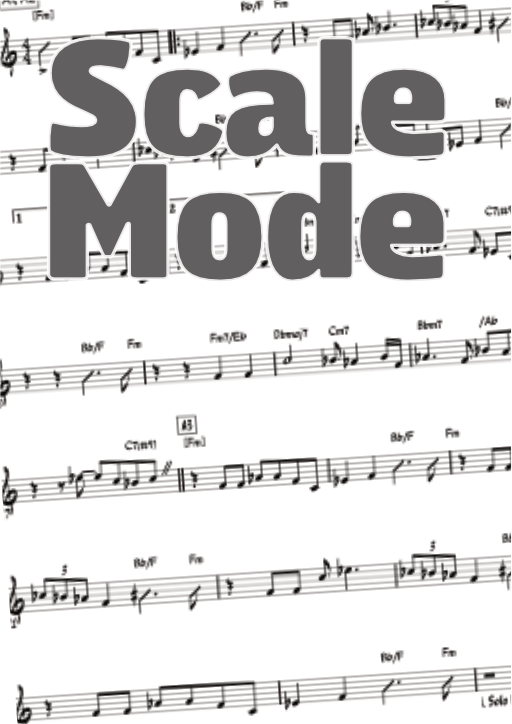 What is the Difference Between a Scale and a Mode?
Updated: 24 Dec 2022
The term scale and mode are used interchangeably, and in a strict theory sense, there is a big difference between a scale and a mode or modal scale. They are NOT the same, even if they are the same notes. A scale and mode can contain the same notes.
Related Lesson Series
Related Lessons Series for QuickStart Mixolydian Playalong Tracks.
Related Books & Charts
Related Books for QuickStart Mixolydian Playalong Tracks.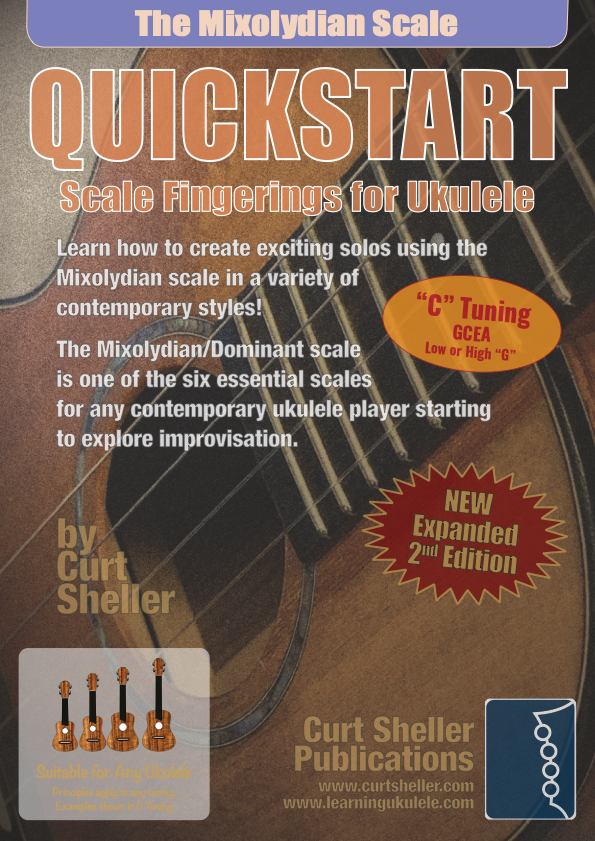 QuickStart Scale Fingerings for Ukulele, C Tuning - Mixolydian Scale
Updated: 06 Aug 2019
The Mixolydian or Dominant is one of six essential scales for ALL ukulele players. One octave scale fingering solutions for strings four and three and any finger with the Mixolydian scale chords are covered in all keys. Sample chord progressions for practice are included. Tunings: C with low or high G - (GCEA or gCEA). This book includes access to four studio recorded backing tracks for exploring the scale and improvisation in a variety of settings. Tracks are also great for practicing your chords against.