Member's Content Only
Members can view all pages of the PDF on-line.
Login or SignUp to View ALL Thumbnails
This PDF contains 4 page(s).
Resize the browser window to a mobile smaller size to view the PDF images larger.
View the Download section of this page to download the song files for the complete and most up-to-date versions.
The Girl from Ipanema (Garota de Ipanema) is an essential jazz standard that every jazz musician should know. The A sections chord progression, basically a I II7 II V is functionally the same as Take the A Train, Jersey Bounce, Desafinado and a few others.
The Girl from Ipanema ("Garota de Ipanema") is a well-known bossa nova, a worldwide hit in the mid-1960s that won a Grammy for Record of the Year in 1965. It was written in 1962, with music by Antonio Carlos Jobim and Portuguese lyrics by Vinicius de Moraes with English lyrics written later by Norman Gimbel. When sung by female artists it is typically rendered as "The Boy from Ipanema".
Learning the Song
The Girl from Ipanema is a some what easy song to learn. It's an AABA song form. The A sections are a I II7 II bII7b5 I progression with the bII7b5 being a tritone sub for a V. A1 turns back to the I using the bII7b5 tritone.
In the original key of F major this is: Fmaj7 G7 Gm7 Gb7b5 1st ending) Fmaj7 Gb7b5 2nd ending) Fmaj7.
The B section modulates up a half step to Gbmaj7 B7 F#m9 D7 Gm9 Eb7.
The B section finishes with a III VI7 II V7 to the last A section Am7 D7 Gm7 C7.
Ukulele Instrument TABS
Here is one way to play the melody for The Girl From Ipanema in a "C" tuned ukulele, with low "G", C tuning.
To play in the original key of F you need a low "G" to cover the B below middle C in the melody.
Girl From Ipanema - Lead Sheet, Key of F
Lead sheet for the premium play-along track.
Members Only
Log-in to access.
Girl From Ipanema - Premium Play-along Track, Key of F
Accompanying track for the lead sheet.
Members Only
Log-in to access.
A Road Map Through Song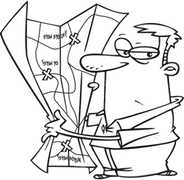 Remembering songs is all about the form and harmonic content and movement with taking in the similarities between songs. And, just like a road map they're landmarks that will trigger memories of how to get through various sections, changes or parts of a song.
This section of a song's page presents some tips on how I try and remember a particular song.
No Road Map for Girl From Ipanema check back soon.
Movable 7th Chords for Ukulele Chord Chart - C Tuning
A handy dandy single sheet chart showing the each voicing of the four, seventh chords Big Six seventh chord voicings.
Members Only
Log-in to access.
Girl From Ipanema - Lead Sheet, Key of F
Lead sheet for the premium play-along track.
Members Only
Log-in to access.
Girl From Ipanema - Premium Play-along Track, Key of F
Accompanying track for the lead sheet.
Members Only
Log-in to access.
Core Ukulele Chords - The Big Six
Core Chords for Ukulele, The Big Six - From four F7 chord voicings or shapes, your can build your massive 4-part, a.k.a., "jazz" chord vocabulary. Beyond basic open position chords, basic movable form chords and a core set of 4-part chords. There are just too many chords shapes too memorize. Learning the principles of how chords are constructed and the ukulele fingerboard are the way to go. Then you can create more advanced chords like 9#11, 7#5-9, 13b5, 7+9 on the fly as needed.
No related songs for Girl From Ipanema at this time.
Site Membership Plans
FREE Plan - A limited selection of basic lessons ( currently over 140 ) and 100+ songs for ukulele as well as basic general music reference material — Completely FREE — Simply Register/Signup to access associated lessons, books, songs and their related assets.
---
NOTE: Each higher membership level includes ALL the benefits of each of the lower levels of membership. The Private Lesson Plans include all the benefits of the Premium Access Plans
Just browsing over both books, they look fantastic! I'm a guitarist and uke player for over 25 years and was thinking about writing a ukulele book but you've already written what I think are the best, most comprehensive and thorough books I've ever seen for the instrument. I just might end up buying every book you've written and I'll be giving my highest recommendation for your books to my friends and students. Thank you so much for taking the time to write such great books! — Peter Rhee
Aloha, Curt, All I can say is WOW! What you have accomplished is simply incredible! All the best — Glen Hirabayashi, The Aloha Boys
Folks, if you haven't stopped by Curt's site, do so right now! ..And get his books, they are fantastic. This guy knows his stuff and is able to pass it along too. — Alan Johnson Proprietor, The 4th Peg
I can highly recommend Curt's Uke books — I have four of them and they are excellent. — fatveg — Portland
Thanks for visiting and checking out the site!
Content is added and updated almost daily - so check back often.
LearningUkulele.com has one of the largest collections of lessons, songs, and TABS, luthiers, ukulele builders, ukulele festival and club information, and, ukulele links on the web. I've been on the ®Internet since the early 1990's and This site just never stops growing!!!