Main Song Download(s)
The main downloads for this Song.
Related Lessons
Related Lessons for QuickStart Aeolian Playalong Tracks.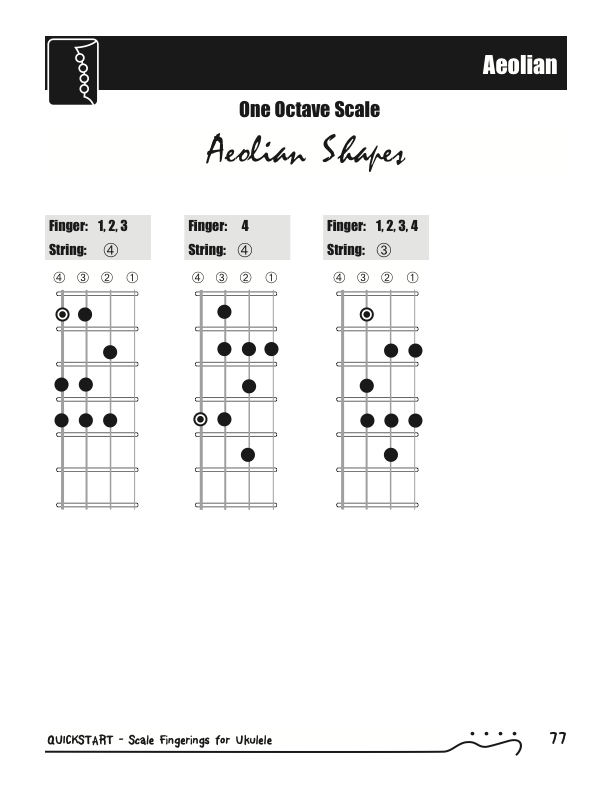 Six Essential Scales - Aeolian/Natural Minor QuickStart Scale Shapes
Updated: 07 Feb 2013
QuickStart scale shapes summary for "Aeolian/Natural Minor", one of the six essential scales that every ukulele player should know. The scale formula for this scale, based on the major scale is: 1 2 b3 4 5 b6 b7 8´.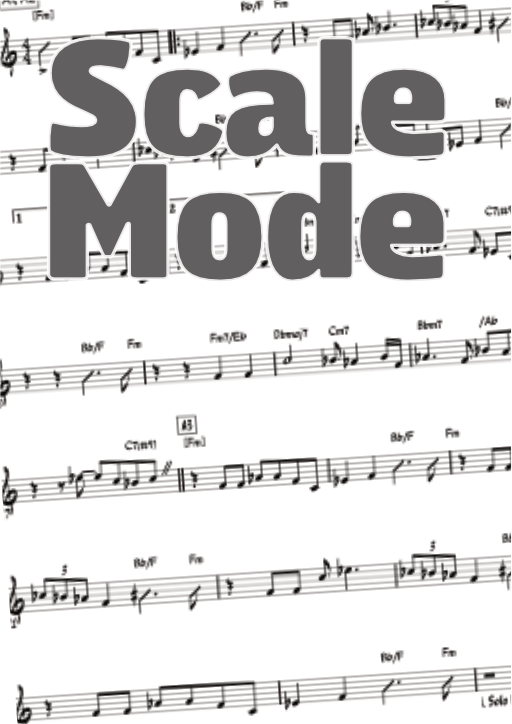 What is the Difference Between a Scale and a Mode?
Updated: 24 Dec 2022
The term scale and mode are used interchangeably, and in a strict theory sense, there is a big difference between a scale and a mode or modal scale. They are NOT the same, even if they are the same notes. A scale and mode can contain the same notes.
Related Lesson Series
Related Lessons Series for QuickStart Aeolian Playalong Tracks.
Related Books & Charts
Related Books for QuickStart Aeolian Playalong Tracks.
QuickStart Scale Fingerings for Ukulele, C Tuning - Aeolian Scale
Updated: 30 Dec 2019
The Aeolian or Natural Minor is one of six essential scales for ALL ukulele players. One octave scale fingering solutions for strings four and three and any finger with the Aeolian scale chords are covered in all keys. Sample chord progressions for practice are included.