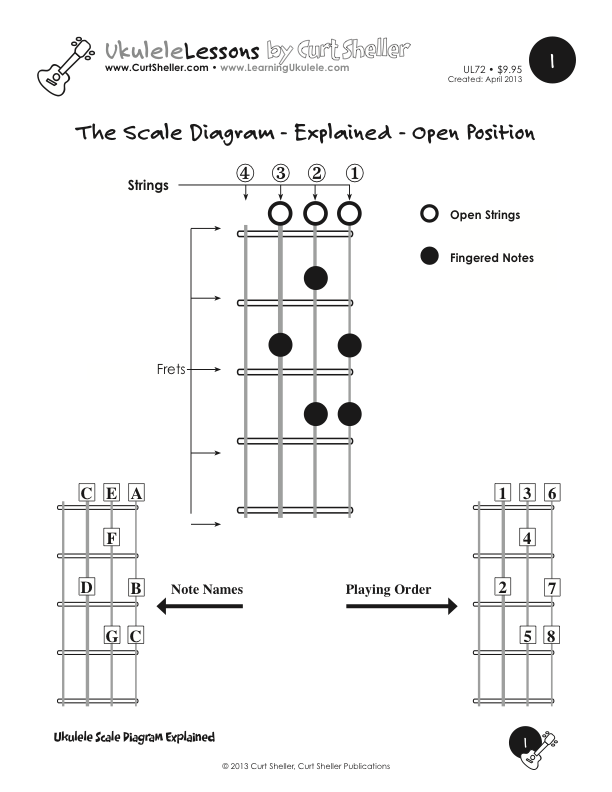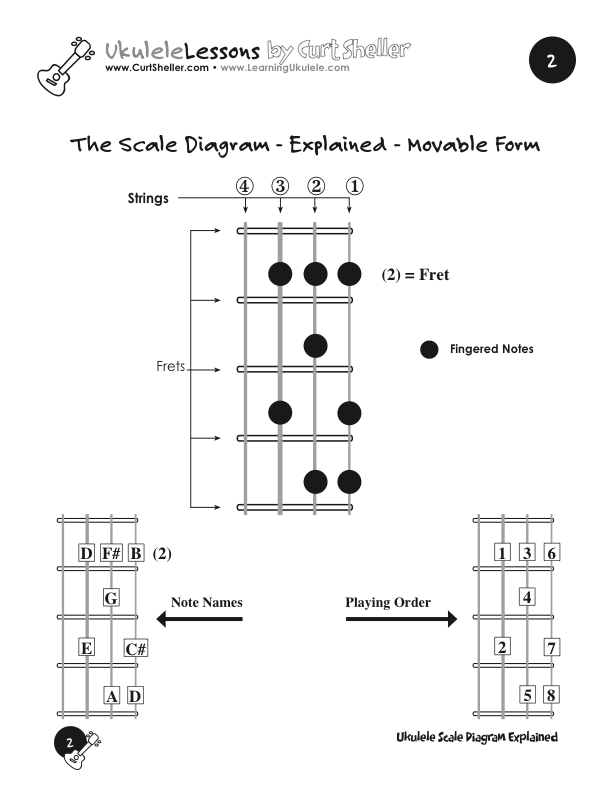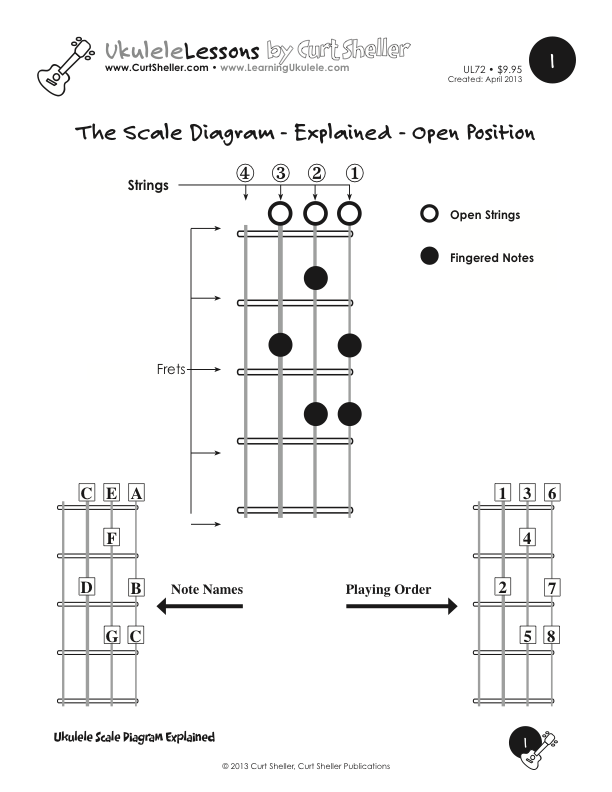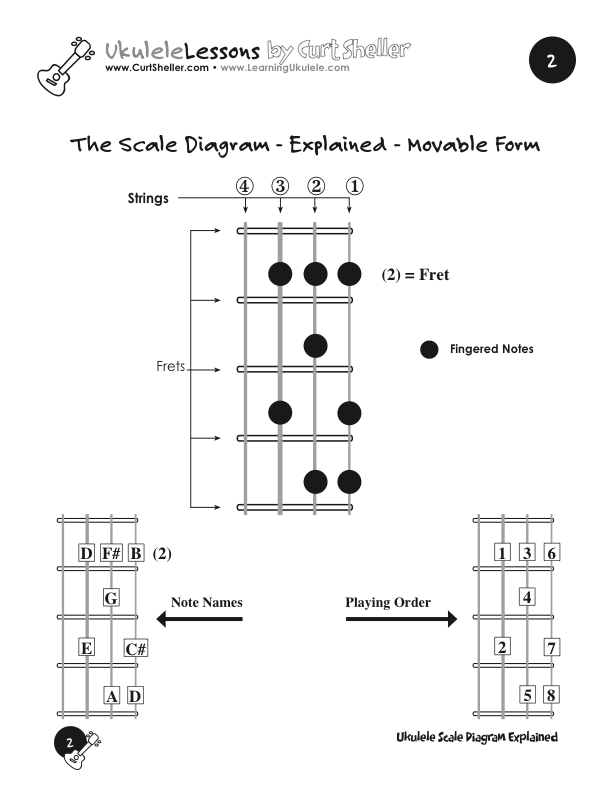 All 2 sample page(s) are viewable on-line.
If you are a registered site member, have verified your email address, and have the correct permissions you can view ALL the pages of this PDF or Samples pages at a larger size using the LearningUkulele.com Online PDF Viewer .
This Download is NOT part of your LearningUkulele.com membership level.
Sign-up for Premium Site Access or Upgrade Your Plan your current access level to download this PDF or your can purchase a copy for download.
After purchasing a PDF , a download link will be sent to you within 24hrs. Working on getting it to be automated.
Each PDF file is a formatted, high resolution file that prints out great. You'll need a PDF Reader or application capable of viewing PDF files to view the PDF.
Download the PDF file for the latest, complete, and most up-to-date version. As well as additional information not presented on-line.
Members and Active Students need to sign-in to download this lesson's PDF for the complete lesson.
`Ukulele Scale Diagram Explained
The "Ukulele Scale Diagram" is an alternate notation and visual why of showing a scale using a grid pattern representing the strings and frets of the Ukulele Fingerboard.
A Ukulele Scale Grid or Diagram is a graphic representation of the fingerboard shape of a particular scale.
---
End of Lesson - Thanks, Hope You Enjoyed It!
Related Lessons
Related Lessons for `Ukulele Scale Diagram Explained.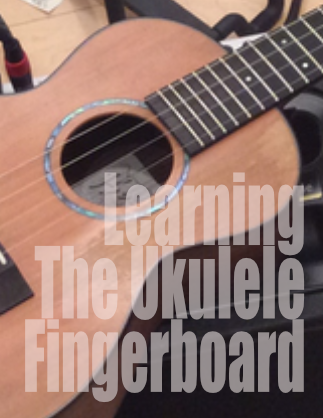 Learning the `Ukulele Fingerboard (Finally!!!)
Updated: 20 Oct 2021
Most players struggle with learning the names of the notes of the ukulele fingerboard. There doesn't seem to a pattern and notes repeat. There is an easy way and "it's easier that you think." Most players know the names of the open strings for their favorite tuning.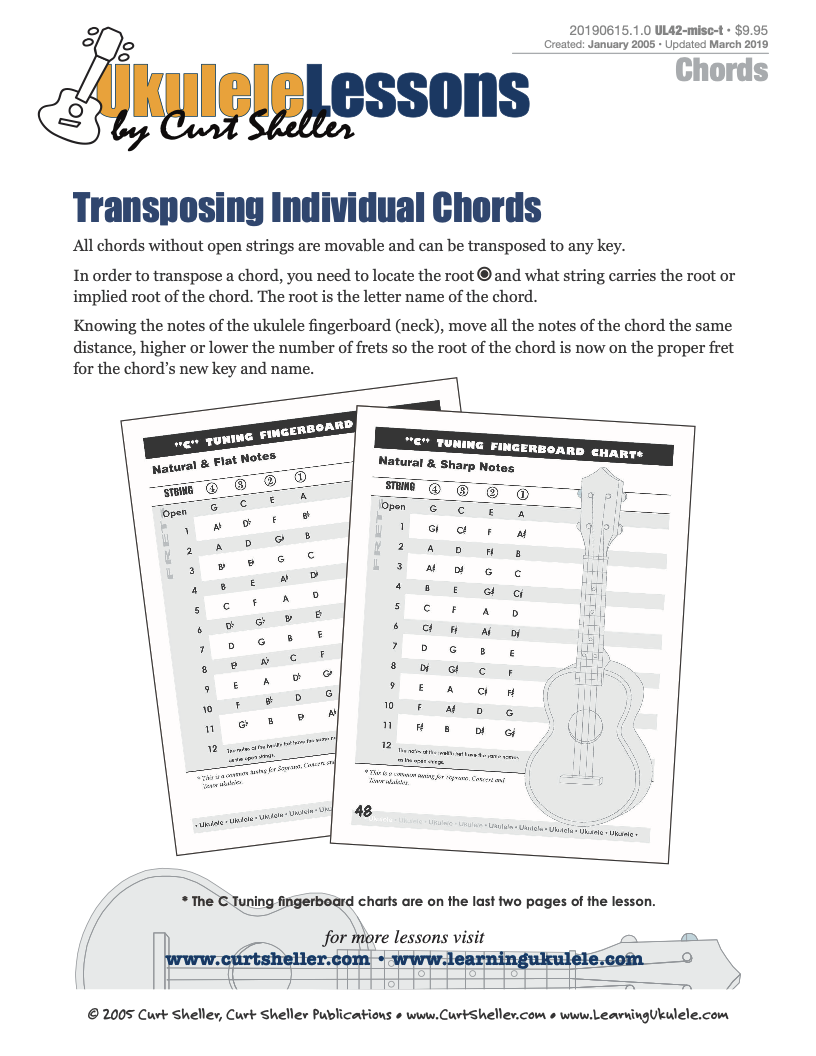 Transposing Individual `Ukulele Chords
Updated: 24 Jun 2022
"Transposition" is the process of moving a note, chord, scale or any musical passage from one key to another key. All music can be transposed, from a single note to a complex musical score. This lesson deals with transposing chords on ukulele and transposing chords.
Related Books & Charts
Related Books for `Ukulele Scale Diagram Explained.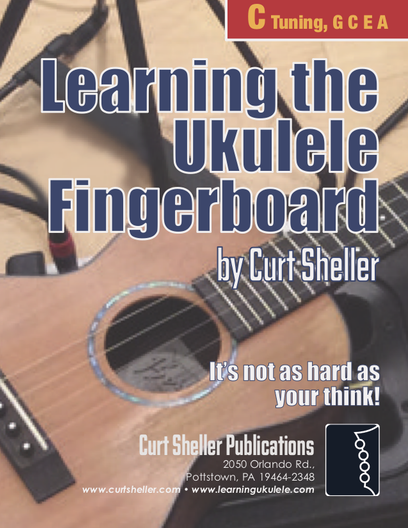 Learning the Ukulele Fingerboard - C Tuning
Updated: 12 Jan 2022
Finally, learn the names of the notes of the fingerboard. Learning the notes of your instrument allows you the flexibility of not having to remember so many shapes. There are simply way too many chords, scale and notes patterns, and shapes to remember. It all comes down the notes.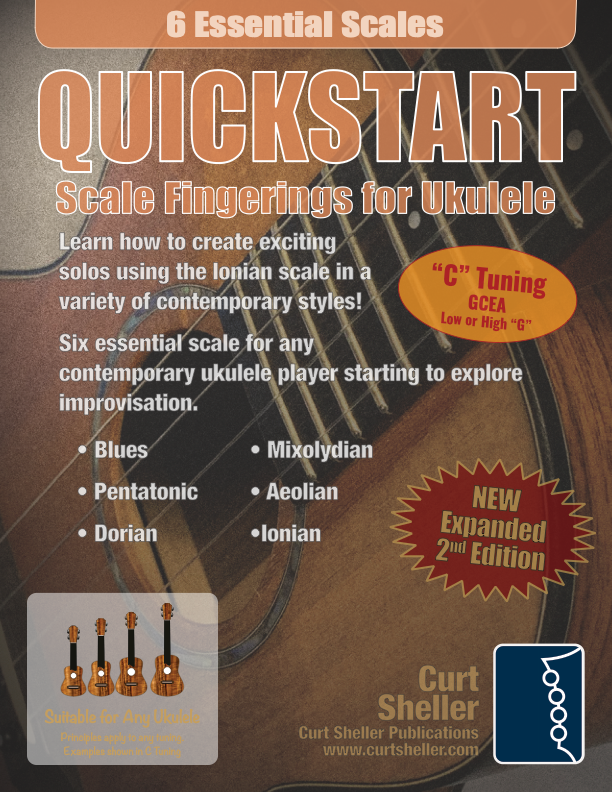 QuickStart Scale Fingerings for Ukulele, Volume I, C Tuning
Updated: 24 Jan 2022
Learn to create exciting solos in a variety of contemporary styles! Scales are used to improvise, create melodies and riffs. With a broad knowledge of the essential scales that are used in contemporary music and a mastery of the ukulele's fingerboard and fingering principles you're well on your way.