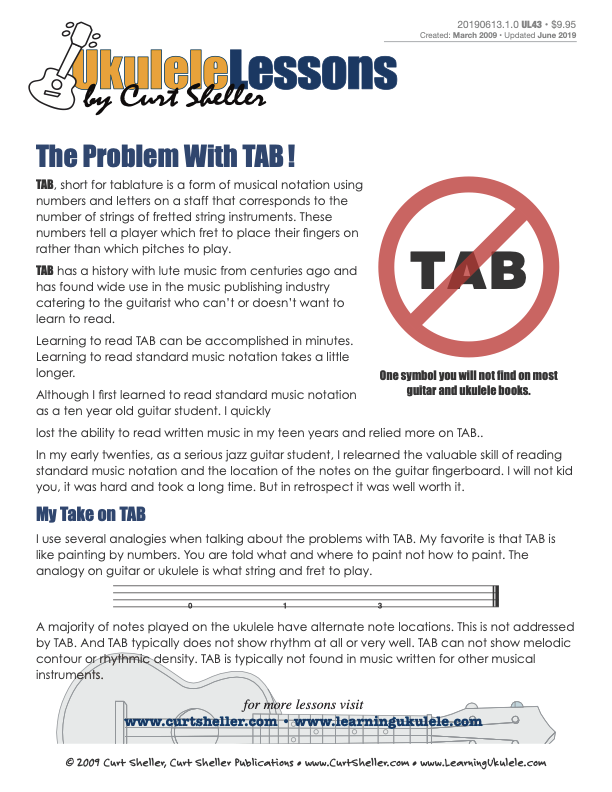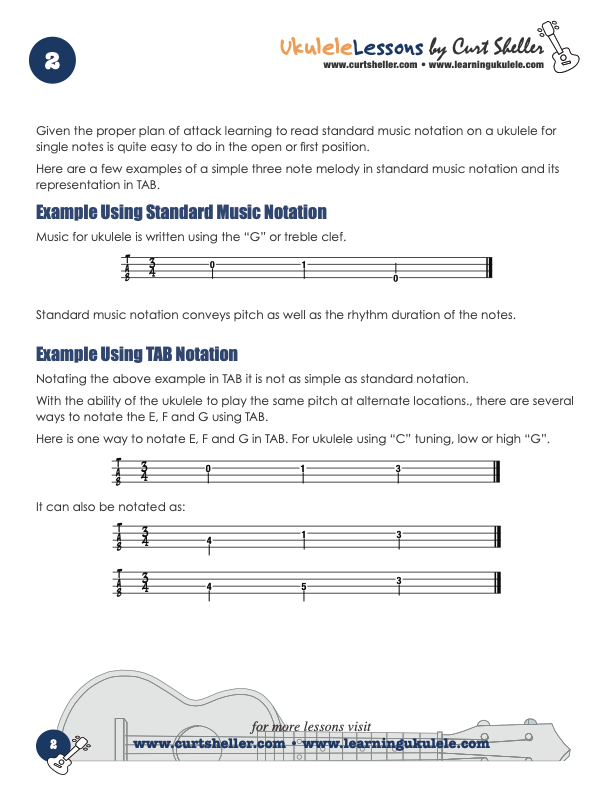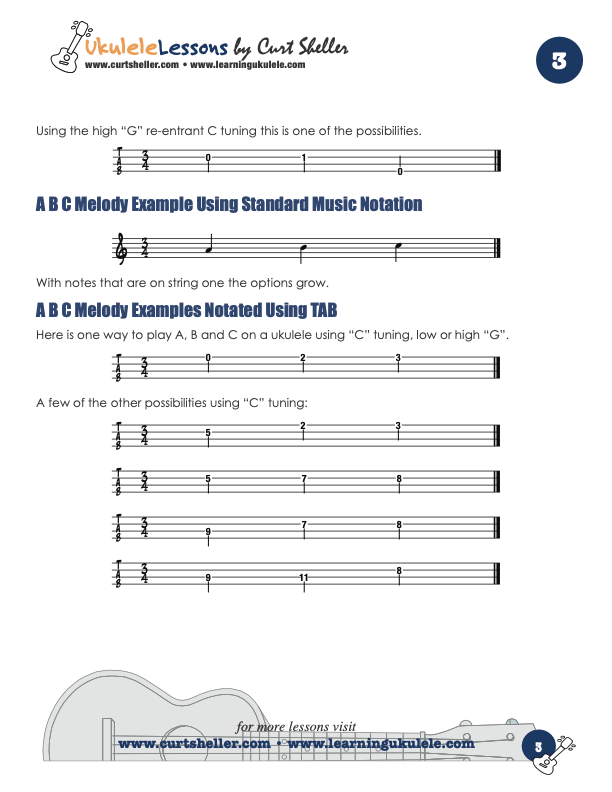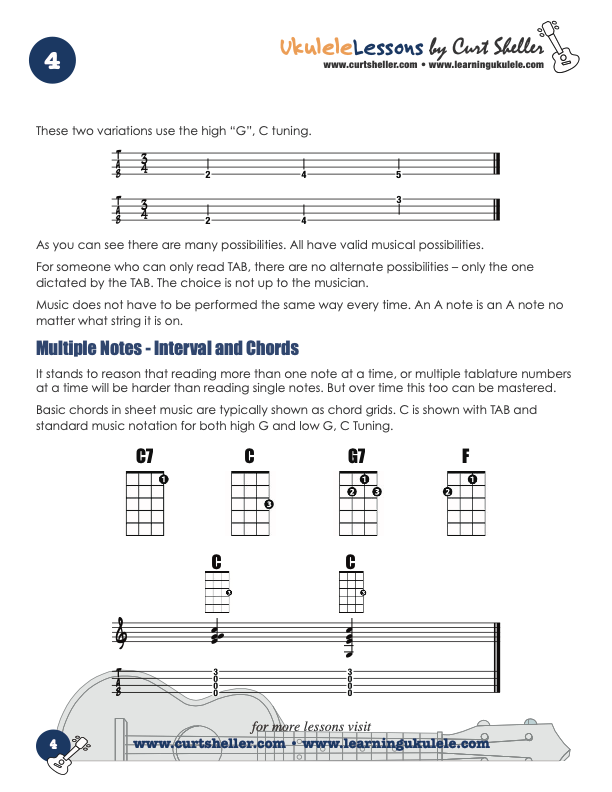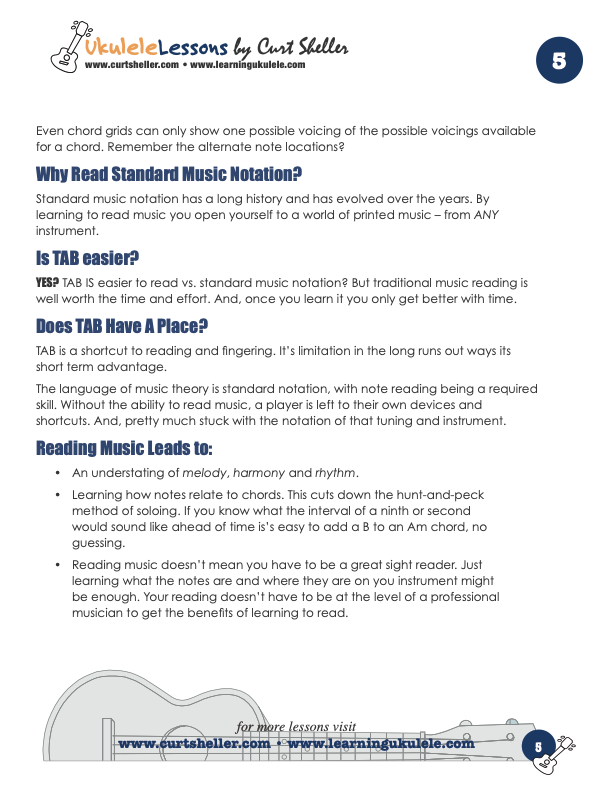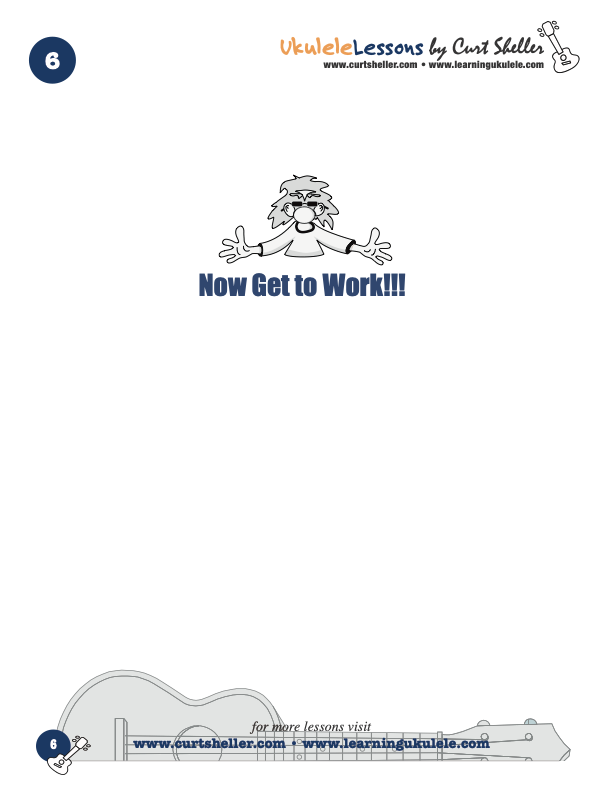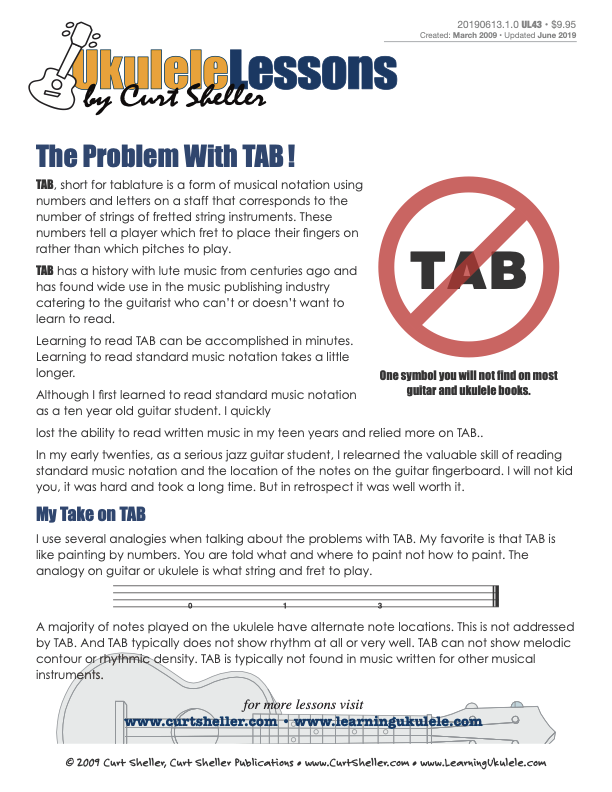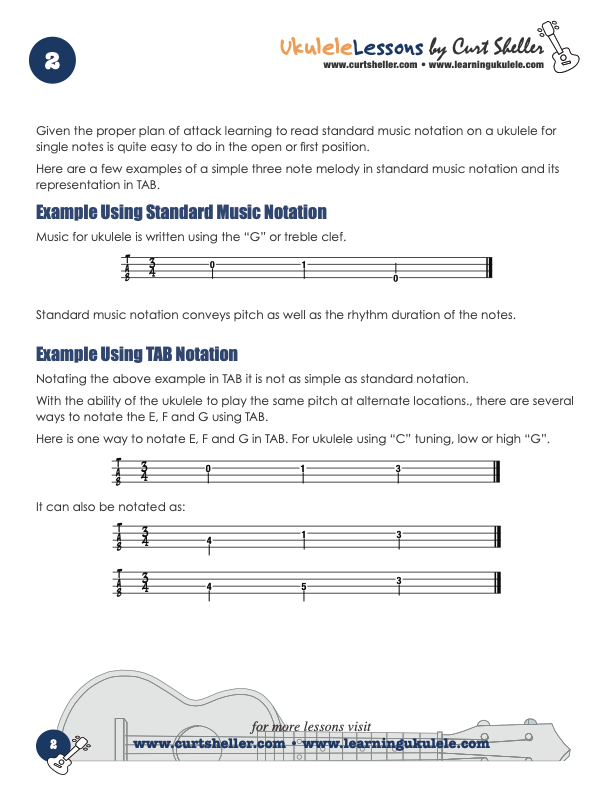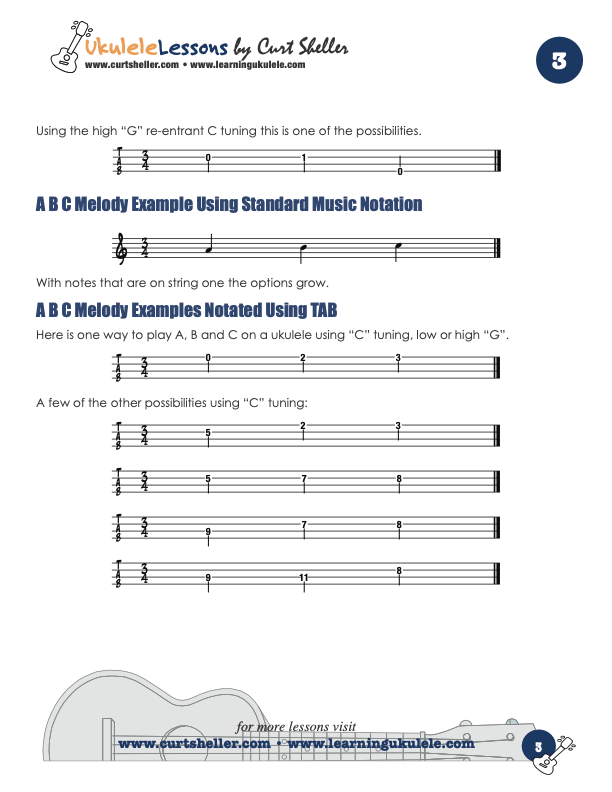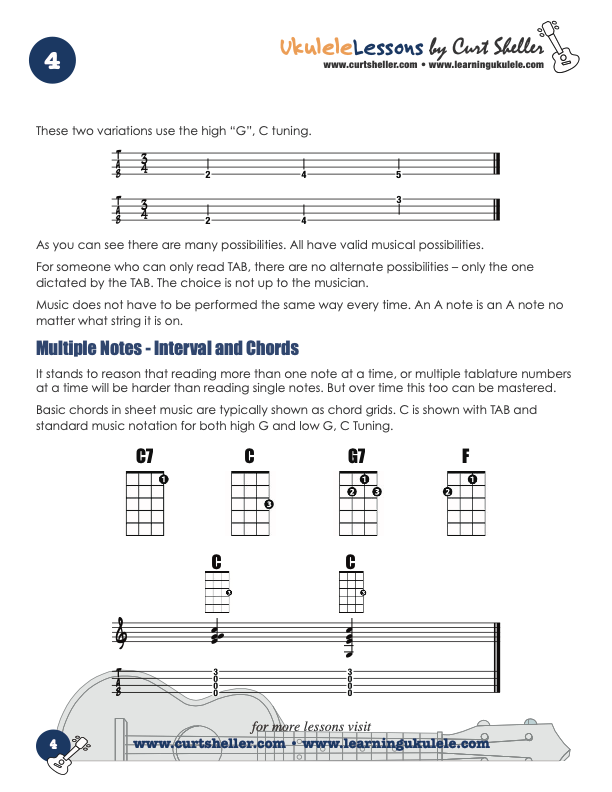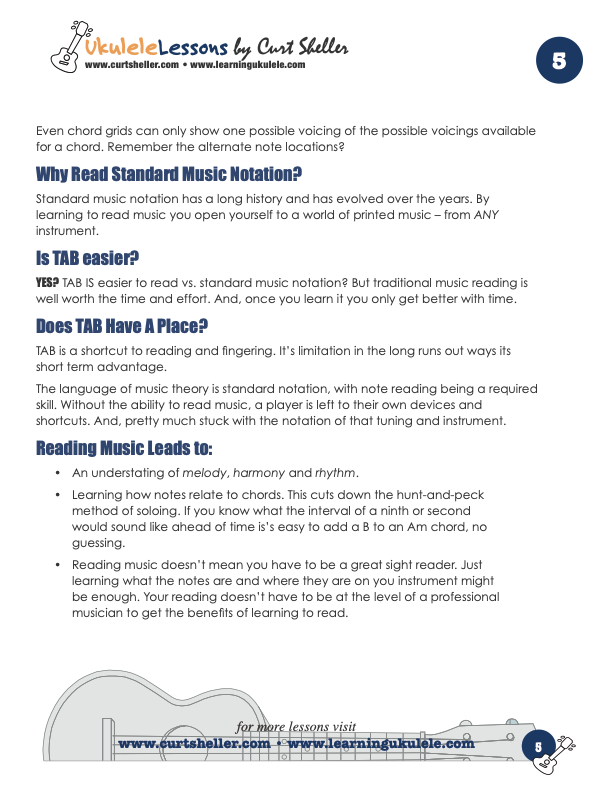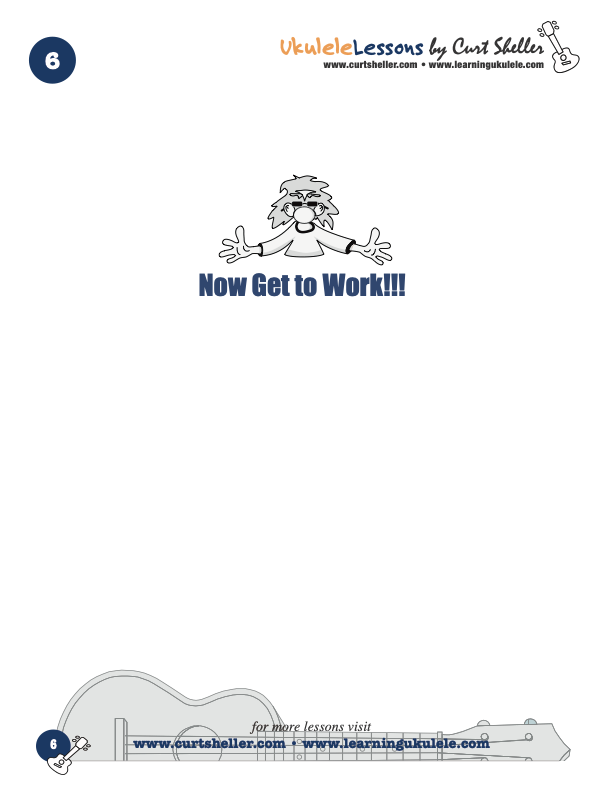 All 6 sample page(s) are viewable on-line.
If you are a registered site member, have verified your email address, and have the correct permissions you can view ALL the pages of this PDF or Samples pages at a larger size using the LearningUkulele.com Online PDF Viewer .
This Download is NOT part of your LearningUkulele.com membership level.
Sign-up for Premium Site Access or Upgrade Your Plan your current access level to download this PDF or your can purchase a copy for download.
After purchasing a PDF , a download link will be sent to you within 24hrs. Working on getting it to be automated.
Each PDF file is a formatted, high resolution file that prints out great. You'll need a PDF Reader or application capable of viewing PDF files to view the PDF.
Download the PDF file for the latest, complete, and most up-to-date version. As well as additional information not presented on-line.
Members and Active Students need to sign-in to download this lesson's PDF for the complete lesson.
The Trouble with TAB
TAB, short for tablature is a form of musical notation using numbers and letters on a staff that that corresponds to the number of strings of fretted string instrument. Theses number tell a player which fret to place their fingers on rather than which pitches to play.
TAB has a history with lute music from centuries ago and has found wide use in the music publishing industry catering to the guitarist who can't or doesn't want to learn to read. TAB doesn't exist in mainstream music, primarily by some music magazines and on the Internet.
Learning to read TAB can be accomplished in minutes. Learning to read standard music notation takes a lot of dedicated work and is well worth the effort.
I think anything that separates guitar players (ed. ukulele players also) from the rest of the music world is bad. Tablature is a certain secret code only for a guitar player. So you have guitar players who can read tablature and not music. — Peter Bernstein
One other real benefit to being able to read standard music notation is you then have access to a wider range of material from other instruments and not limited to ukulele TAB.
The Trouble with TAB…
Links & Resources
You really only need a few links to drive home the point that, learning to read standard music notation is a good idea.
These should be MUST viewing. Adam Neely , is one the most articulate musicians that can explain what is going on with music.
TAB, does have its place and is just one tool that can be used to help with learning music. It is not a replacement for learning to read standard music notation. TAB is great for beginners and a way to indicate exactly what strings and fret to play a given note.
---
End of Lesson - Thanks, Hope You Enjoyed It!
Related Lessons
Related Lessons for The Trouble with TAB.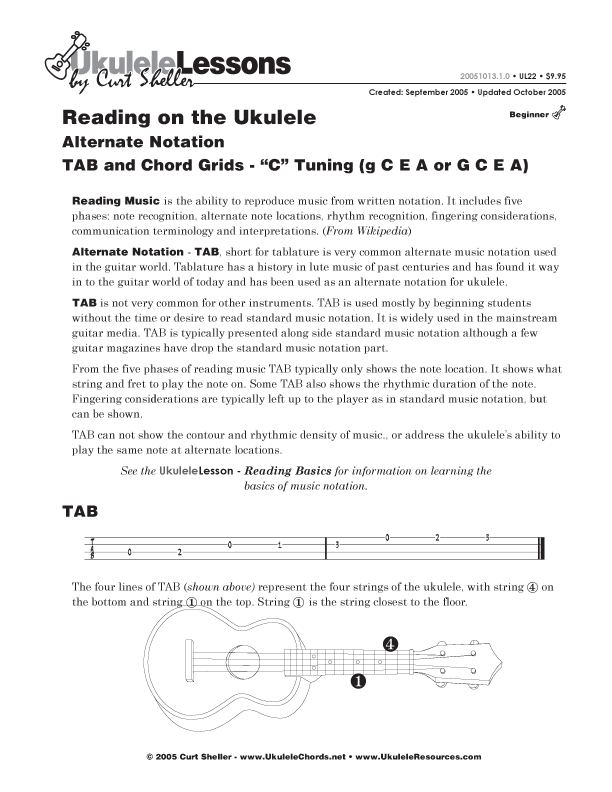 Reading Ukulele TAB - Alternate Notation
Updated: 12 Feb 2020
"TAB" or "Tablature", is an alternate form of musical notation, which tells players where to place their fingers on a particular instrument rather than which pitches to play. TAB is sort of a secret language between guitar players and ukulele players. Although a shortcut to getting started it actually serves to alienate one from the rest of the music world.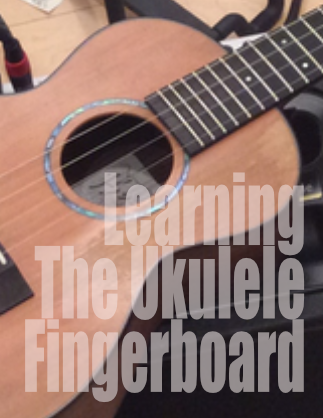 Learning the `Ukulele Fingerboard (Finally!!!)
Updated: 20 Oct 2021
Most players struggle with learning the names of the notes of the ukulele fingerboard. There doesn't seem to a pattern and notes repeat. There is an easy way and "it's easier that you think." Most players know the names of the open strings for their favorite tuning.
Related Books & Charts
Related Books for The Trouble with TAB.