The videos for all of February's Chord A Day lessons in one place.
End of Lesson - Thanks, Hope You Enjoyed It!
Related Lessons, Videos, Lesson Series, Songs, Books & Reference Charts, Resources & Assets, Workshops are below.
Related Lesson Series
Related Lessons Series for Chord a Day Videos - February.
Related Books & Charts
Related Books for Chord a Day Videos - February.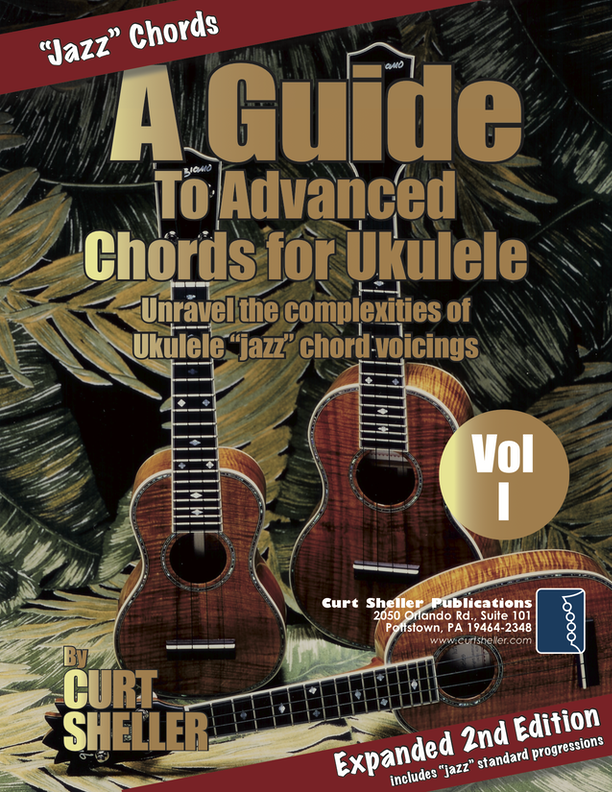 A Guide to Advanced Ukulele Chords - Volume I
Updated: 13 Feb 2020
Beyond learning basic Ukulele chords, most players struggle with advanced chords. Commonly called "jazz" chords, these more sophisticated voicings find a wide use in all forms of music. A Guide to Advanced Chords for Ukulele - presents a highly organized and efficient approach to the mysterious subject of advanced chords. Chord dictionaries are not the answer.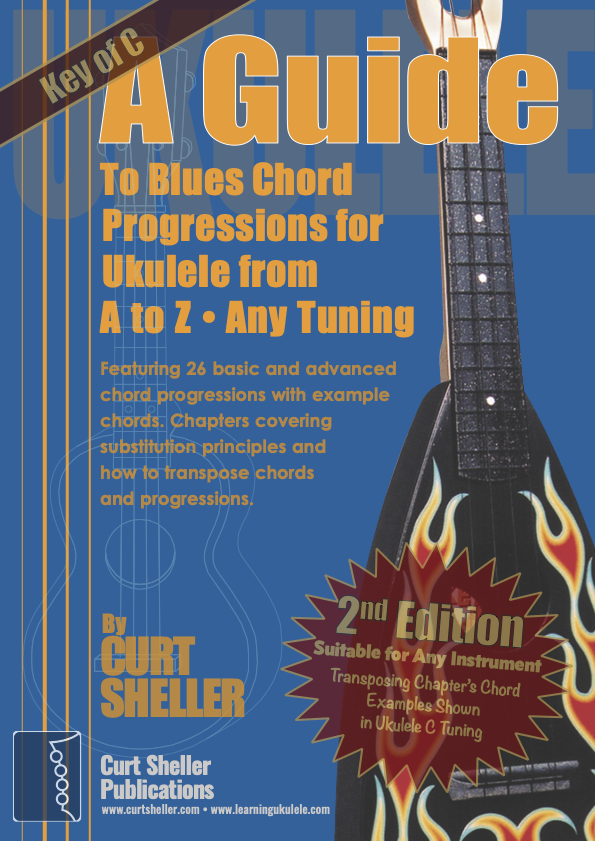 A Guide to Blues Chord Progressions for Ukulele A to Z
Updated: 15 Jun 2006
The Blues are at the heart of all American music. It has influenced Country, Rock, Folk, Jazz, Bluegrass and just about every form of American music we listen to today. 26 blues progression in C and G tuning, progressing from basic to advanced jazz progression, with chord grids and substitutions explained.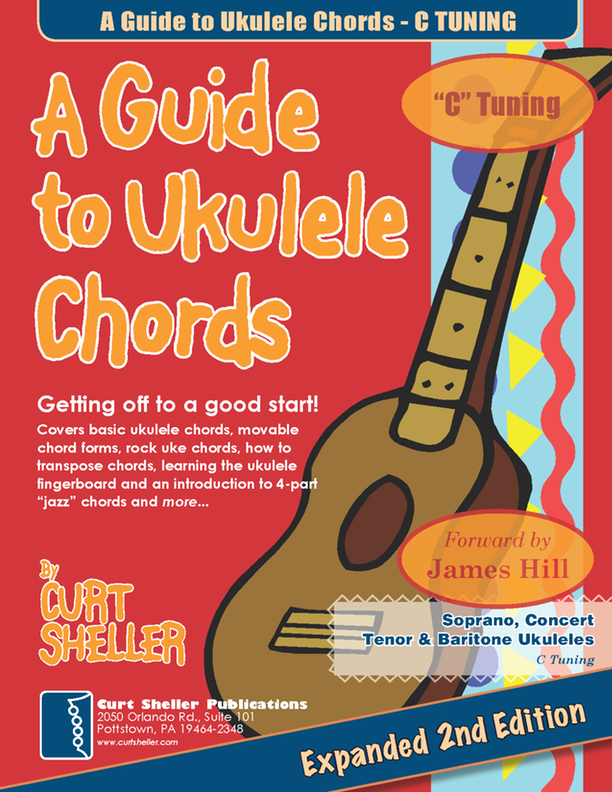 A Guide to Ukulele Chords, 2nd Edition
Updated: 10 Jan 2020
A Guide to Ukulele Chords, Second Edition is designed as a guide to ukulele chords. Covering the basic ukulele chords that ALL ukulele players SHOULD know. A Guide to Ukulele Chords covers movable chord forms, rock chords, how to transpose chords, learning the ukulele fingerboard and includes an introduction to 4-part, a.k.a jazz chords and more...