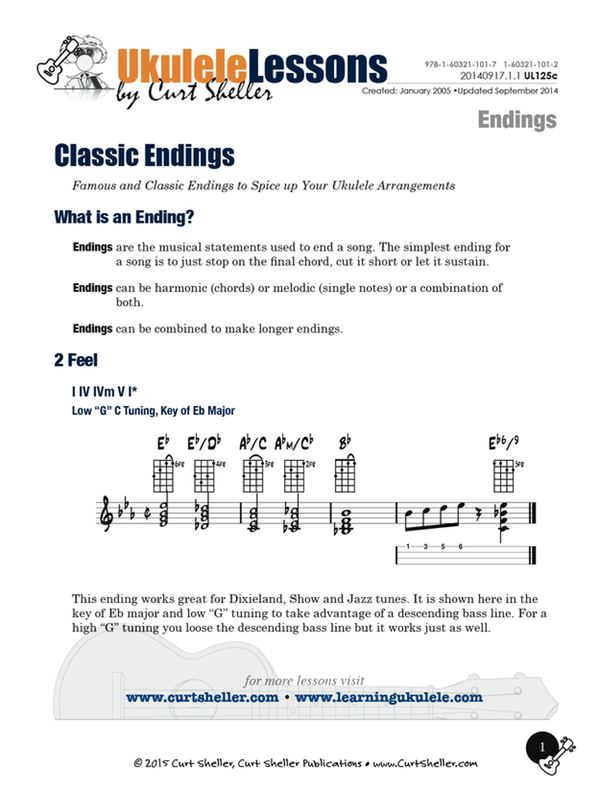 Classic Endings for `Ukulele
Updated: 08 Nov 2022
Two Feel, bVImaj7 bIImaj7, Basie Ending, Single, Double and Triple Tags, Chromatic, Take 'A' Train Ending, Shave and a Hair Cut, Lawrence Welk Ending. These are common classic songs ending that are used over and over in the standard song repertoire.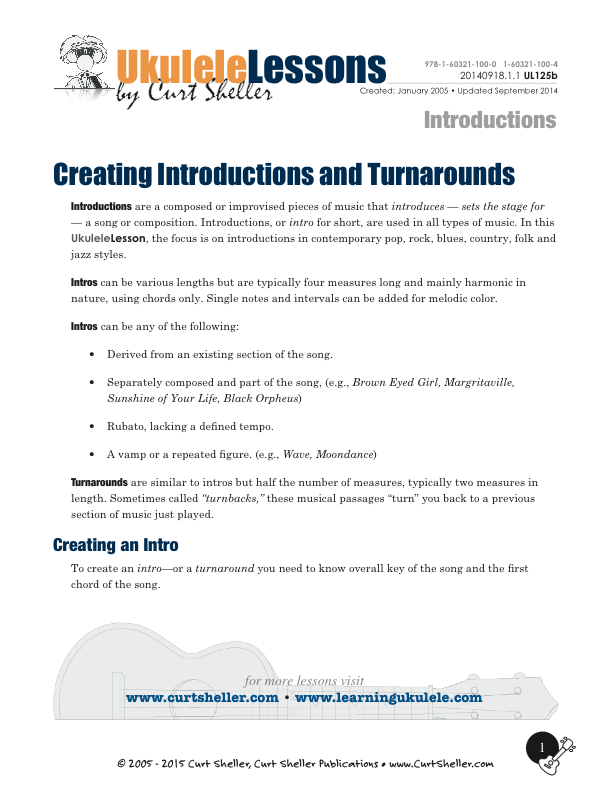 Creating Introductions and Turnarounds for `Ukulele
Updated: 20 Mar 2020
Introductions are a composed or improvised pieces of music that introduce - sets the stage for - a song or composition. Introductions, or intro for short, are used in all types of music. In this lesson, the focus is on introductions in contemporary pop, rock, blues, country, folk and jazz styles.