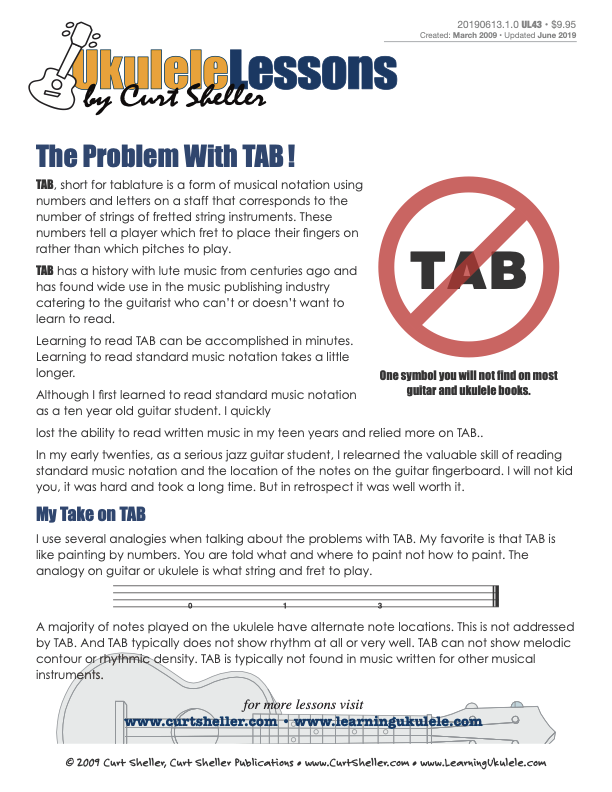 The Trouble with TAB
Updated: 19 Jun 2021
TAB, short for tablature is a form of musical notation using numbers and letters on a staff that that corresponds to the number of strings of fretted string instrument. Theses number tell a player which fret to place their fingers on the fingerboard. TAB has a history with lute music from centuries ago and has found wide use in the music publishing industry catering to the guitarist who can?t or doesn't want to learn to read.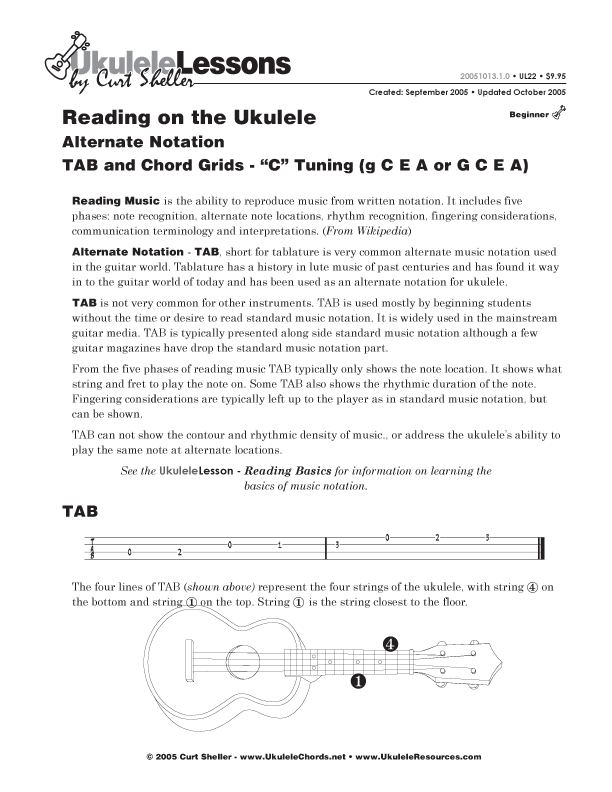 Reading Ukulele TAB - Alternate Notation
Updated: 12 Feb 2020
"TAB" or "Tablature", is an alternate form of musical notation, which tells players where to place their fingers on a particular instrument rather than which pitches to play. TAB is sort of a secret language between guitar players and ukulele players. Although a shortcut to getting started it actually serves to alienate one from the rest of the music world.