On-line Content Only • PDF Download Available • Video Available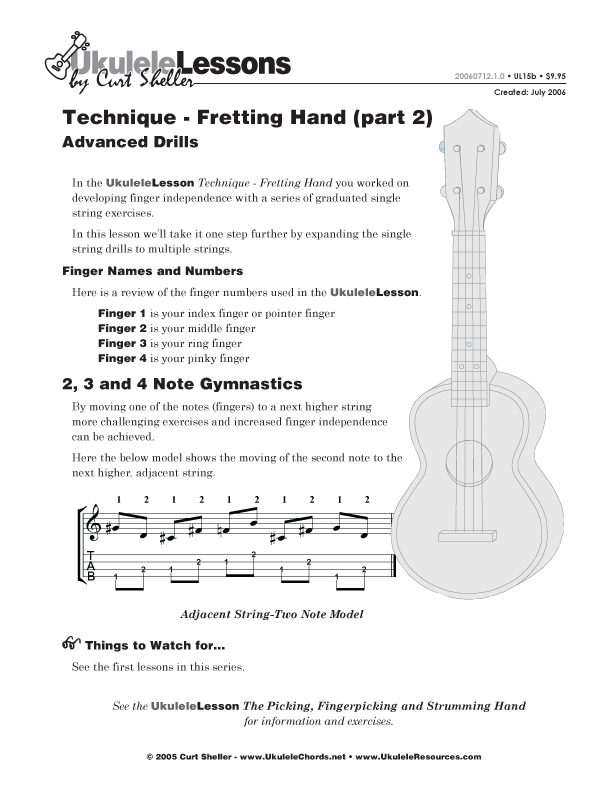 Advanced Single Note Fingering Drills for `Ukulele
• Updated: 04 Jan 2016
To develop strong and independent left hand technique these series of graduated drills or finger gymnastics will increase your the comfort zone of usable technique. This lesson expands basic single string drills using multiple strings.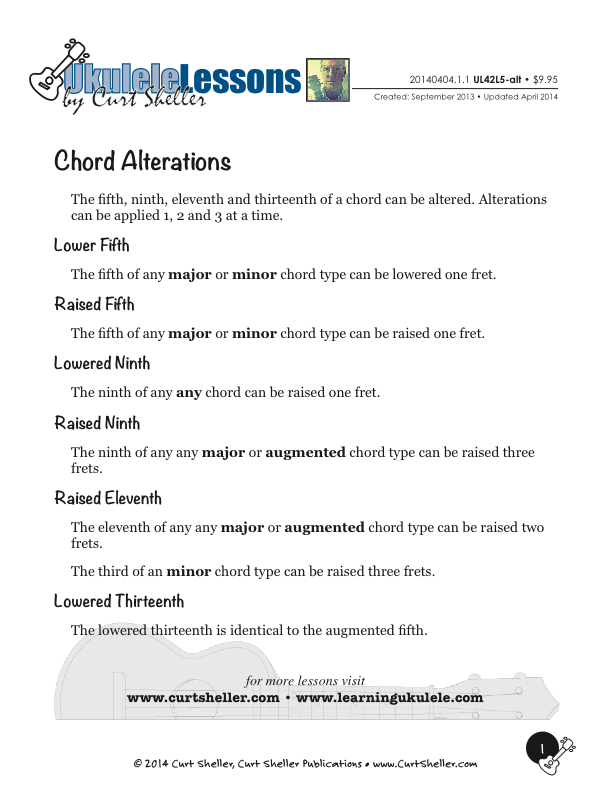 Altered Seventh Chords on `Ukulele
• Updated: 04 Apr 2014
Beyond basic open position chords, basic movable form chords, and a core set of 4-part chords. There are just too many chords shapes too memorize. Learning the principles of how chords are constructed and the ukulele fingerboard are the way to go. You can then create more advanced chords like 9#11, 7#5-9, 13b5, 7+9 on the fly as needed from your core set of chords.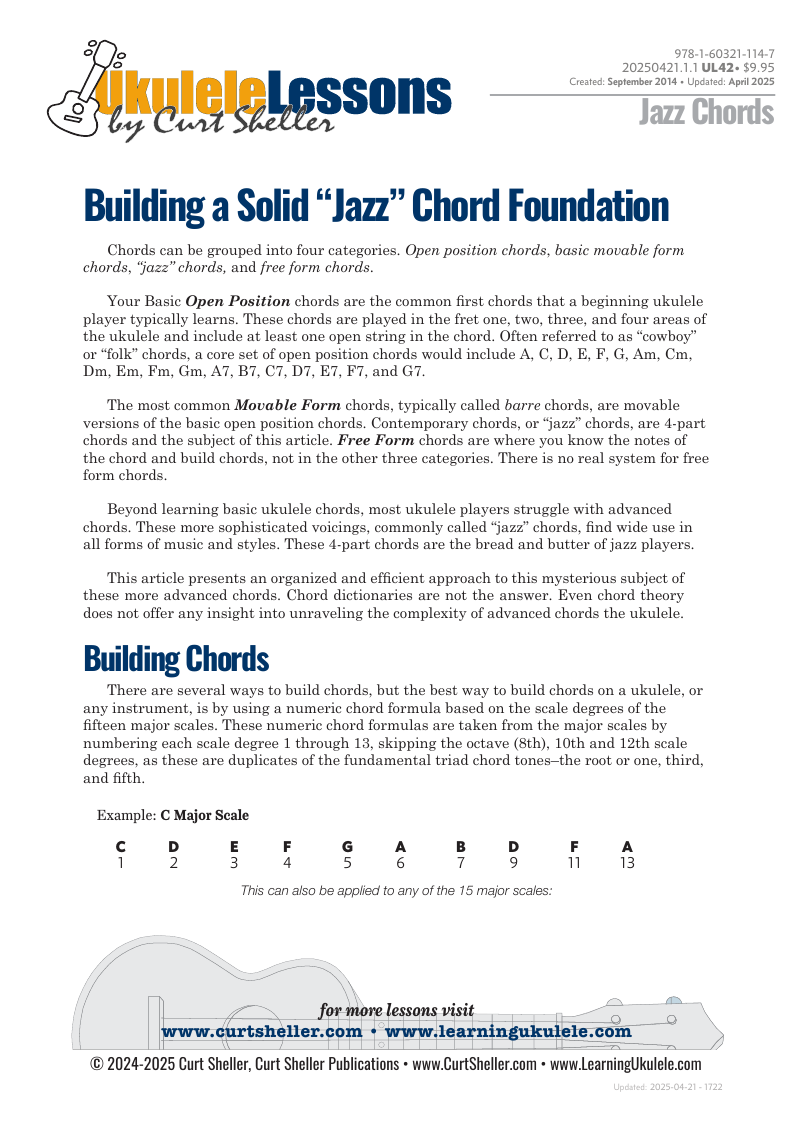 Building a Solid Jazz Chord Foundation for `Ukulele
• Updated: 12 Oct 2015
Commonly called "Jazz Chords", these more sophisticated, contemporary chord voicings find their way into a wide variety of music forms and styles. This lesson is the first on the series that builds your core foundation for these chords.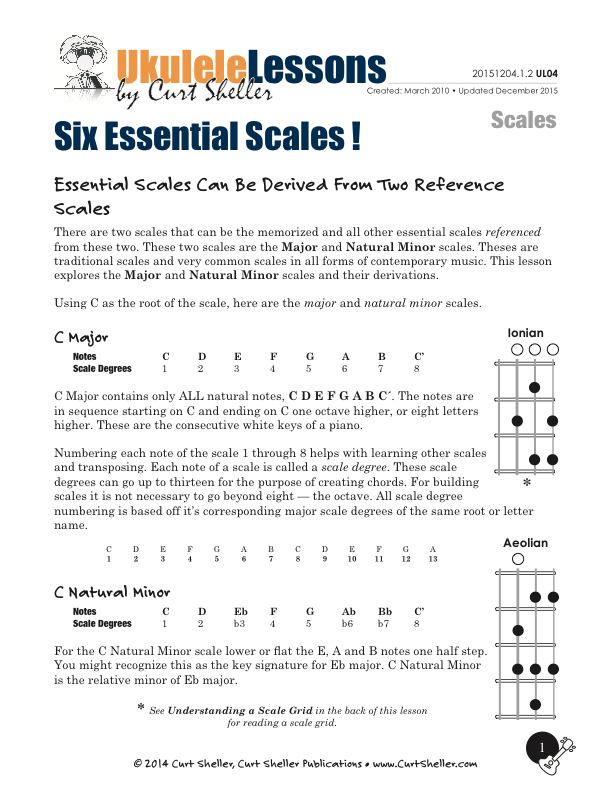 Six Essential Scales for `Ukulele
• Updated: 09 Nov 2021
The six essential scales are: Blues Major Pentatonic Mixolydian Dorian Aeolian and Ionian From the six essential scales, you can get through a wide variety of traditional and contemporary music. A scale is simply a collection of pitches or notes, not really a "this is a Jazz scale", "this is a Blues" or "this is a Rock scale". It's how a scale is used that really matters not its name.
Natural, Sharp and Flat Notes of the `Ukulele Fingerboard - D Tuning
• Updated: 02 Jan 2005
The D Tuning comes in two versions where string four is either tuned to the "A", a major second below string one or low "A" where string fours is a perfect fifth below string three. The D tuning with a low A is the same as the thin four strings of a standard tuned guitar with a capo at fret (7).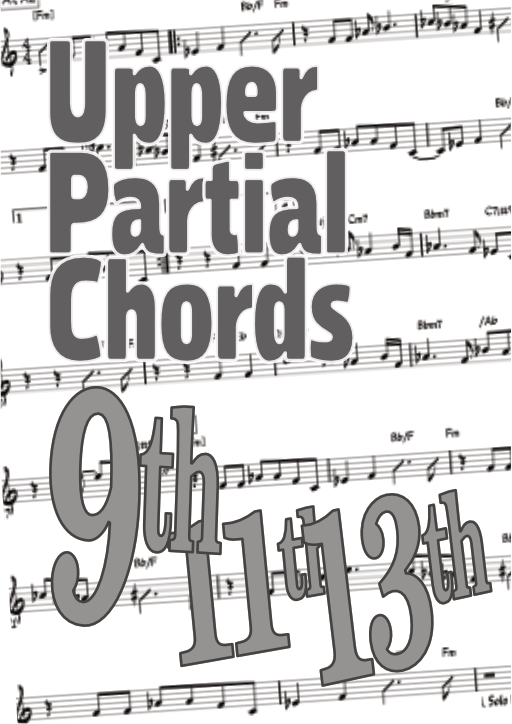 Upper Partial Chord Tones
• Updated: 03 Feb 2017
Upper Partials or extensions for chords are the 9th, 11th, and 13ths of a chord. The 9, 11 and 13 can be altered chord tones depending on the type: e.g: b9, #9, #11, b13. These numbers, the 9, 11 and 13 refer to the scale tone/chord tone relative to the major scale used for building all chords.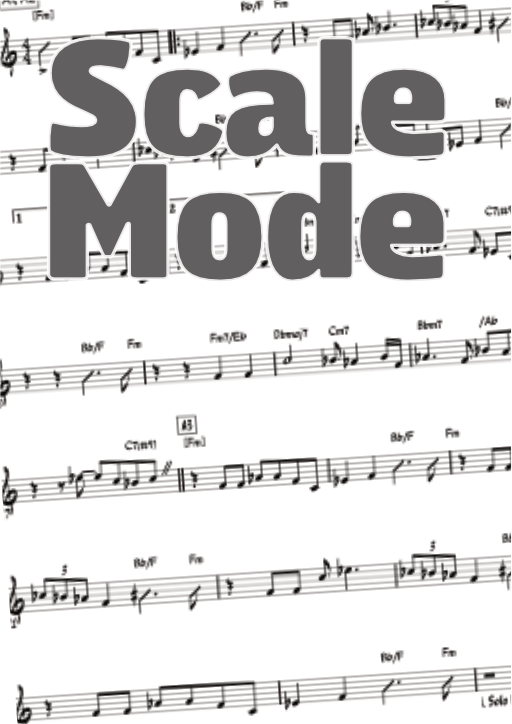 What is the different between a Scale and a Mode?
• Updated: 10 Jan 2022
The term scale and mode are used interchangeably, and in a strict theory sense, there is a big difference between a scale and a mode or modal scale. They are NOT the same, even if they are the same notes. A scale and mode can contain the same notes.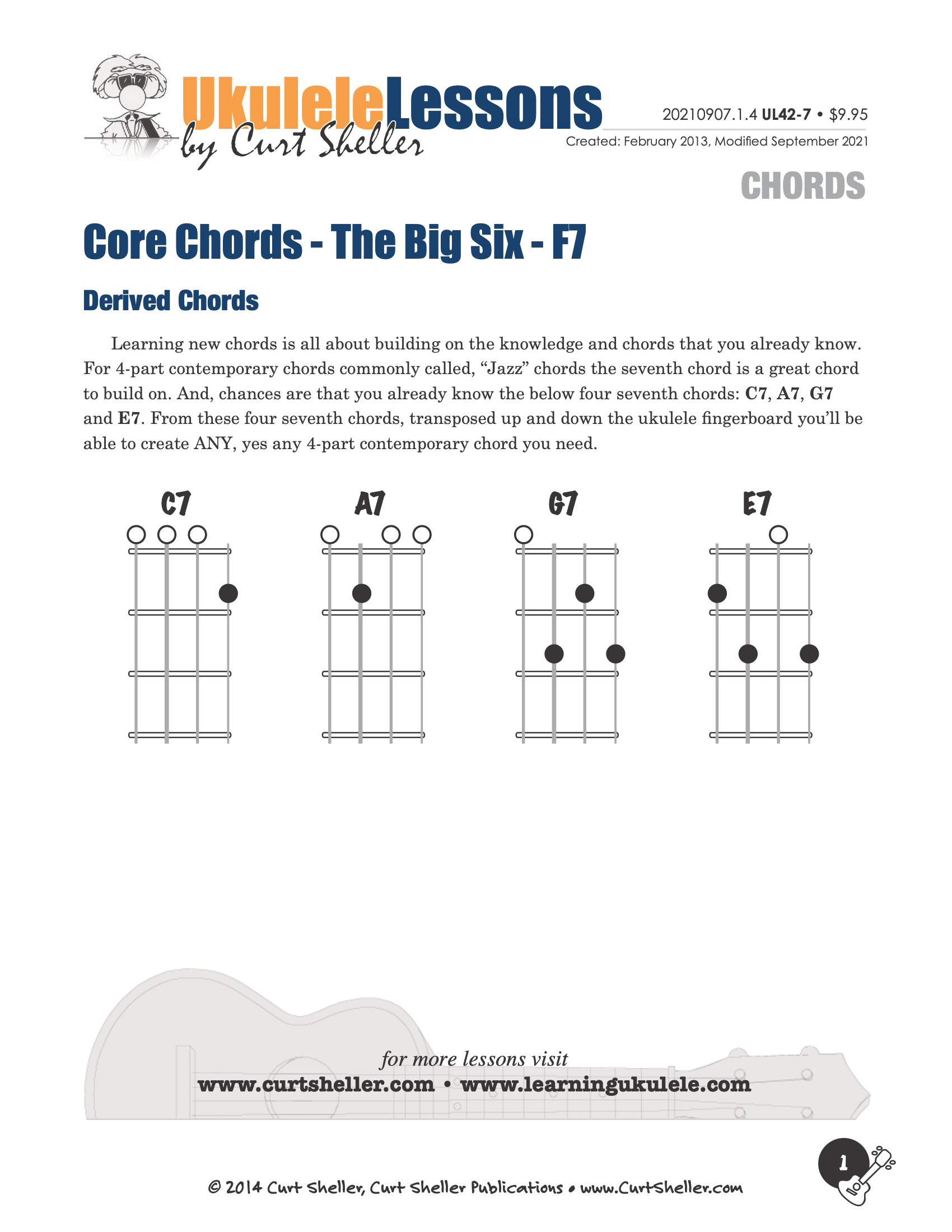 Core Chords - The Big Six - Building a Solid Chord Foundation
• Updated: 07 Sep 2021
The Big Six Core Chords is a series of lessons for building your core, essential 4-part chords. These chords commonly called jazz chords, are really just 4-part chords used in a wide range of musical styles. These chords include: Seventh , Major Seventh, Minor Seventh, Half Diminished Seventh or Minor Seven Flat Five, Diminished Seventh, and Augmented Seventh. These six chords form a core set of chords.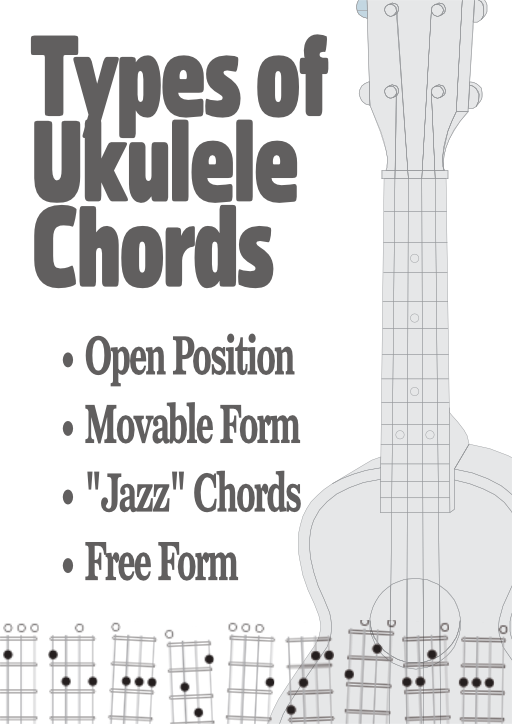 Types of `Ukulele Chords
• Updated: 29 Mar 2022
Naturally, for Ukuleles, all chords need to be voiced using only the four strings available. You would think that this is limiting when in actuality it's quite liberating when you learn the makeup of chords. Chord can be categorized into four categories: "Open Position Chords", "Movable Form Chords", "4-part - a.k.a. Jazz Chords", and "Free Form Chords."