On-line Content Only • PDF Download Available • Video Available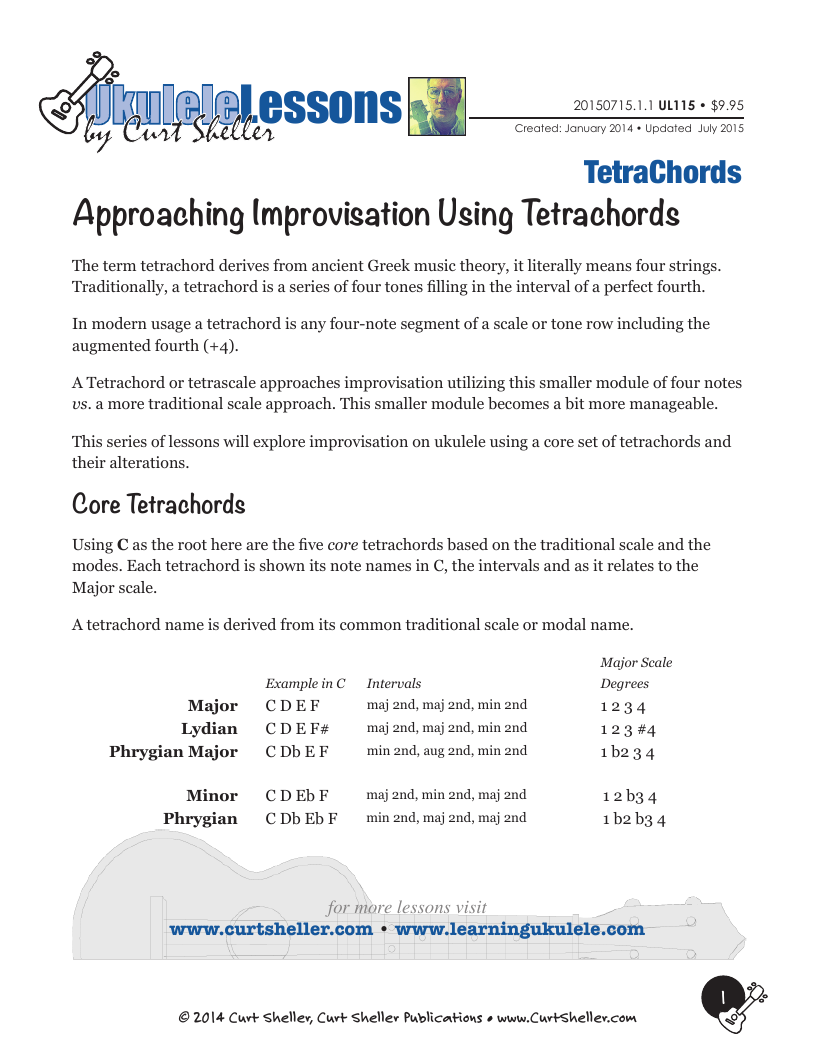 Exploring Improvisation on `Ukulele Using Tetrachords
• Updated: 12 Jan 2014
Traditionally, a "Tetrachord" is a series of four tones filling in the interval of a perfect fourth. In modern usage a tetrachord is any four-note segment of a scale or tone row including the augmented fourth (+4). The term tetrachord derives from ancient Greek music theory, it literally means four strings.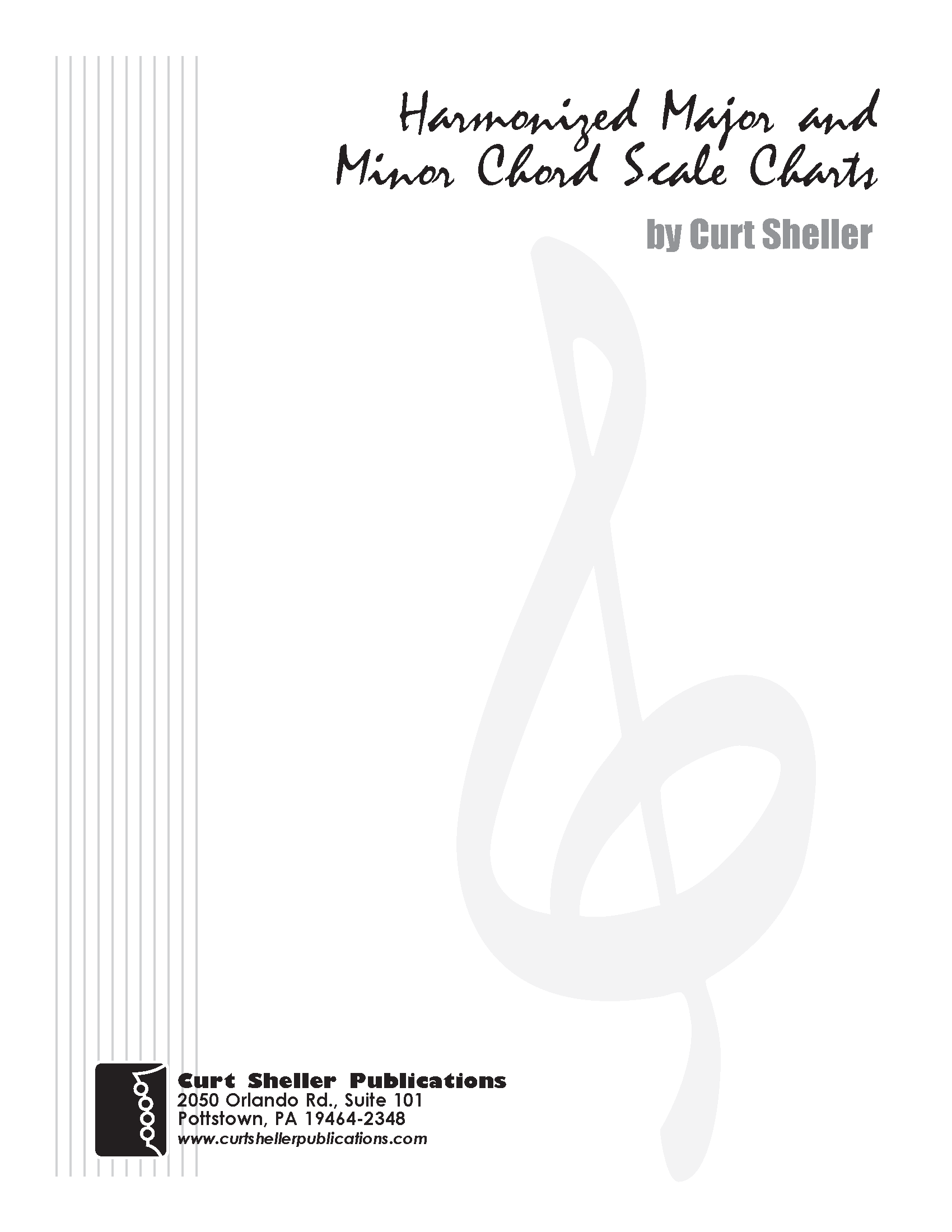 The Harmonized Major and Minor Scale Charts
• Updated: 11 Jan 2022
The "Major Scale" or Ionian scale is a diatonic scale, made up of seven distinct notes, plus an eighth which duplicates the first one octave higher. In solfege these notes correspond to the syllables Do, Re, Mi, Fa, Sol, La, Ti/Si, (Do), the Do in the parenthesis at the end being the octave of the root.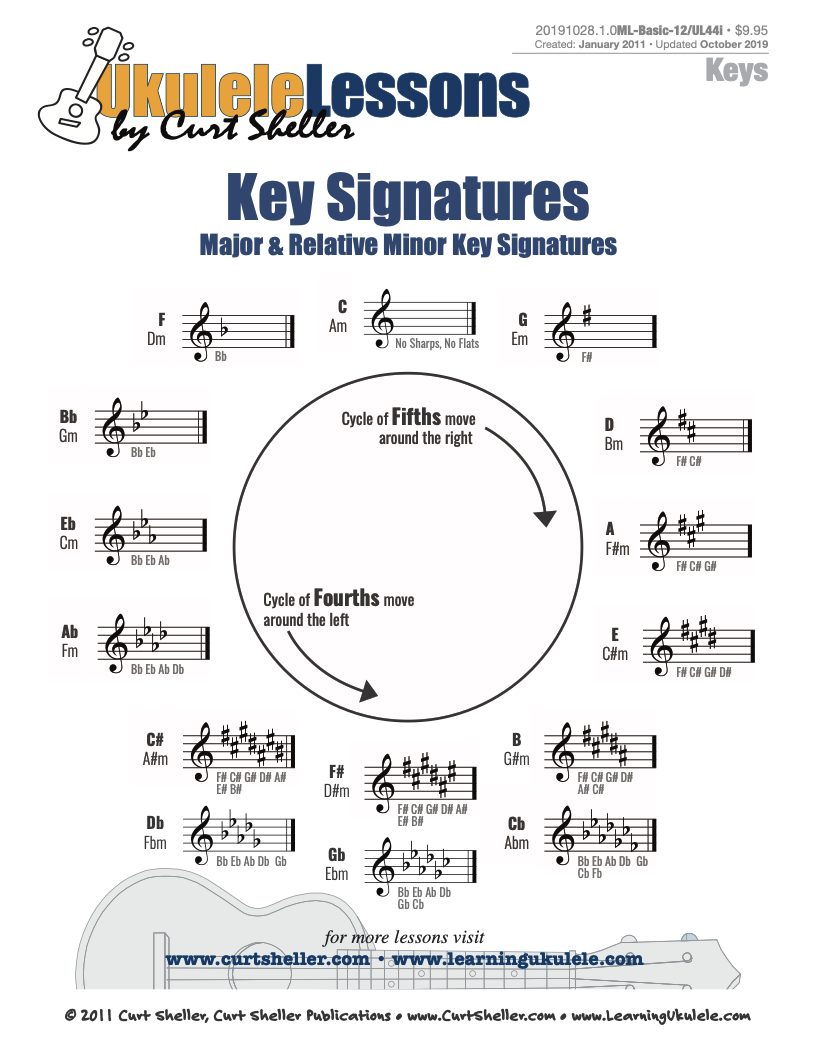 Key Signatures and the Circle of Fifths and Fourths
• Updated: 02 Mar 2021
There is a load of information in traditional "Key Signatures." Unlocking the principles in this circle leads to a better understanding of music and how things work. A key signature is a series of sharp or flat symbols placed on the staff, designating the notes that are to be consistently played higher or lower than the equivalent natural notes.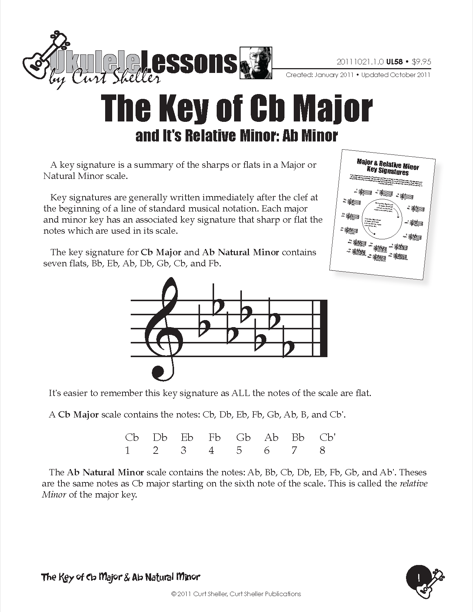 Key Signatures - C Flat Major and A Flat Minor
• Updated: 20 Sep 2011
"Cb Major" (or the key of Cb) is a major scale based on Cb, with the pitches, Cb Db Eb Fb Gb Ab Bb. Its key signature has seven flats: Bb Eb Ab Db Gb Cb Fb. Its Relative Minor scale is Ab Minor. Its Parallel Minor is Cb Minor. Cb is a some what easy key and scale to memorize as all the note are flat.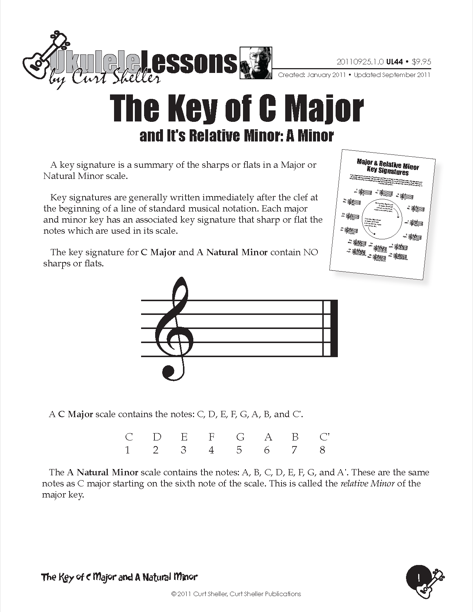 Key Signatures - C Major and A Minor
• Updated: 21 Sep 2011
Learn the recognize the key signature for C Major and A Minor. Learn their corresponding Major and Natural Minor scales with basic ukulele chords for each scale. Sometimes called the learning key, the key of C Major is one of the easiest keys to memorize and begin using.