On-line Content Only • PDF Download Available • Video Available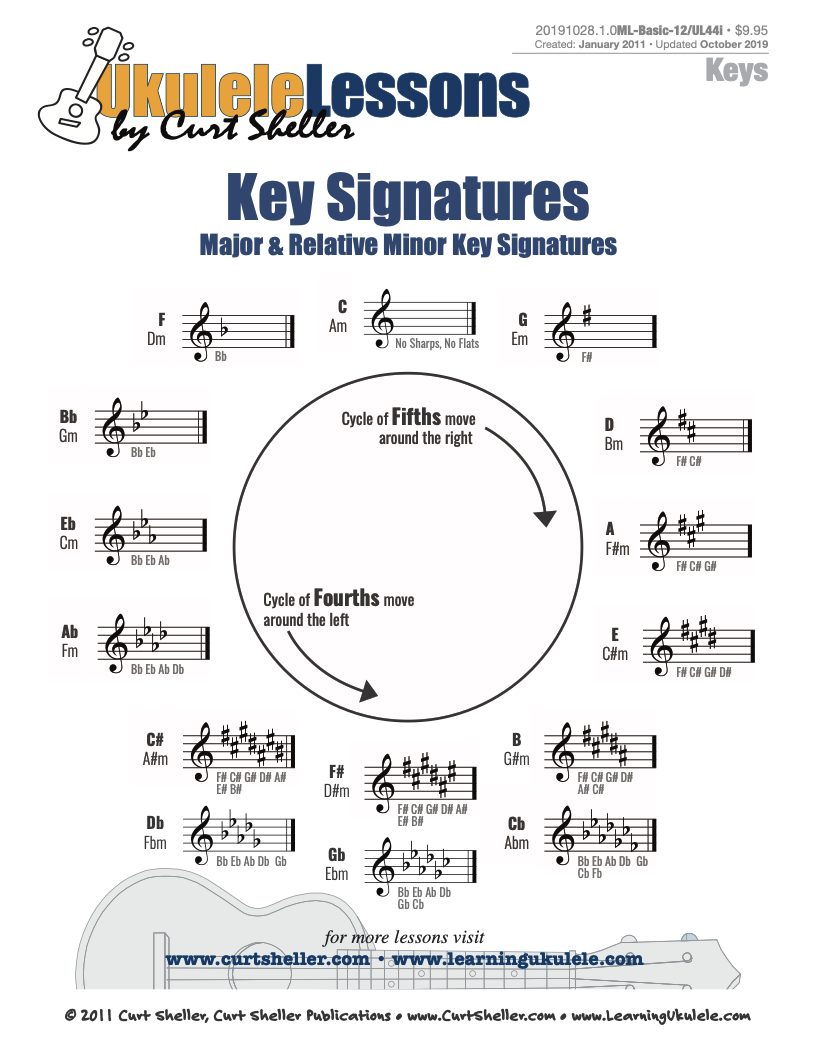 Key Signatures and the Circle of Fifths and Fourths
• Updated: Mar 2, 2021
There is a load of information in traditional "Key Signatures." Unlocking the principles in this circle leads to a better understanding of music and how things work. A key signature is a series of sharp or flat symbols placed on the staff, designating the notes that are to be consistently played higher or lower than the equivalent natural notes.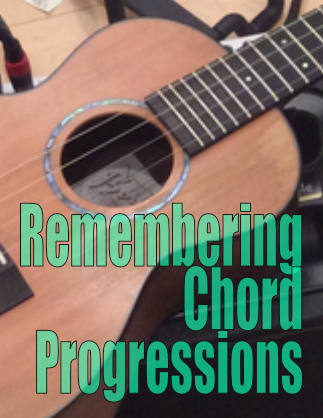 Remembering Songs
• Updated: Mar 19, 2019
Listening to songs and wanting to play the same songs on ukulele - that's what draws most people to the ukulele. That and it looks like a load of fun and easy too play - which it is. Then you need to actually remember the songs that you're learning so you can play them again. And, hopefully not have to read them off a sheet all the time.
Remembering a song is lot like remembering the directions for a road trip. There are the turn-by-turn directions, road maps, signs and landmarks that will get you to where you are going. Turn here, turn there, remember this and remember that landmark. With a songs it's the chords, the melody, style, the harmonic cells, the form, etc that are part of the song that you want to remember.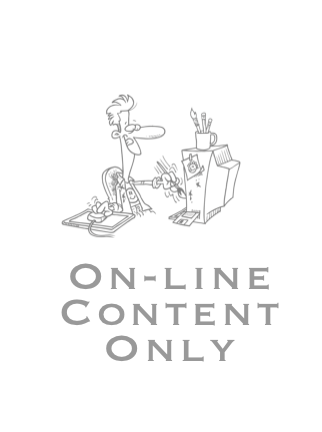 Blues Chord Progressions
• Updated: Aug 28, 2019
The twelve bar blues and its many variants use an elongated, three-line form of the I - IV - V progression that has also generated countless hit records, including the most significant output of rock and rollers such as Chuck Berry and Little Richard. In its most elementary form (there are many variants) the chords progress as follows: I - I - I - I - IV - IV - I - I - V - V - I - I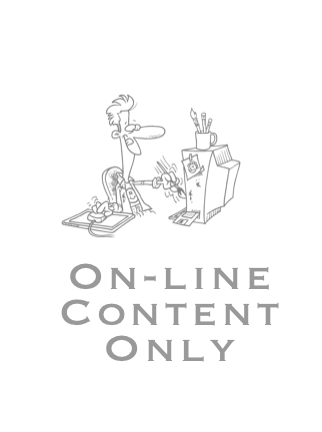 The Andalusian Chord Progression
• Updated: Oct 7, 2016
The Andalusian cadence is a term adopted from flamenco music for a chord progression comprising four chords descending stepwise. It is otherwise known as the minor descending tetrachord. Traceable back to the Renaissance, its effective sonorities made it one of the most popular progressions in classical music.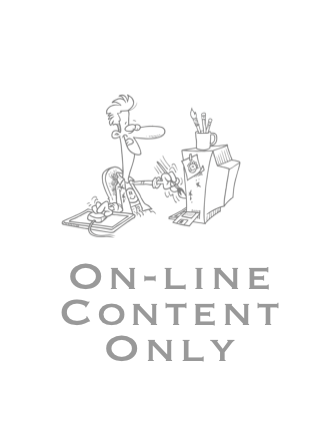 Simple - Basic Chord Progression
• Updated: Mar 2, 2015
Diatonic scales such as the major and minor scales lend themselves particularly well to the construction of common chords because they contain a large number of perfect fifths. Such scales predominate in those regions where harmony is an essential part of music, as, for example, in the common practice period of western classical music.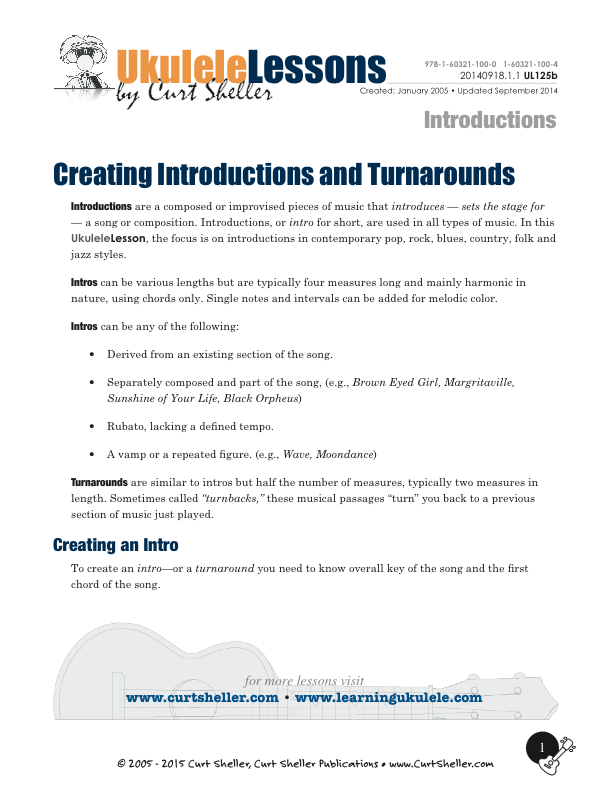 Creating Introductions and Turnarounds for `Ukulele
• Updated: Mar 20, 2020
Introductions are a composed or improvised pieces of music that introduce - sets the stage for - a song or composition. Introductions, or intro for short, are used in all types of music. In this lesson, the focus is on introductions in contemporary pop, rock, blues, country, folk and jazz styles.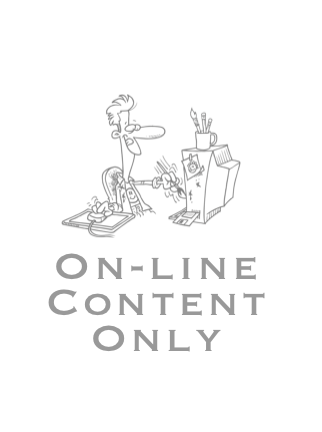 Playing by Ear - Chords
• Updated: Oct 6, 2016
Playing chords, chord progressions, and songs by ear is all about getting your ear to recognize the sound of chords and chord progressions and just like melodies, train the fingers and the hand to follow your inner ear and play these chords, chord progressions, and songs on demand.
This training involves the mind, hands and ear. Of the three the hands always need the most work as they can't hear or understand anything - only what they have been trained to do so.
NOTE: Each higher access level includes ALL the benefits of the lower levels. Private Lessons include all the benefits of a Premium Access Plans as long as you remain a student on the schedule.
---
Just browsing over both books, they look fantastic! I'm a guitarist and uke player for over 25 years and was thinking about writing a ukulele book but you've already written what I think are the best, most comprehensive and thorough books I've ever seen for the instrument. I just might end up buying every book you've written and I'll be giving my highest recommendation for your books to my friends and students. Thank you so much for taking the time to write such great books! — Peter Rhee
Aloha, Curt, All I can say is WOW! What you have accomplished is simply incredible! All the best — Glen Hirabayashi, The Aloha Boys
Folks, if you haven't stopped by Curt's site, do so right now! ..And get his books, they are fantastic. This guy knows his stuff and is able to pass it along too. — Alan Johnson Proprietor, The 4th Peg
I can highly recommend Curt's Uke books — I have four of them and they are excellent. — fatveg — Portland
Thanks for visiting and checking out the site!
Original Curtie Animation from 1987 for my first web site on a Macintosh II. 34 years ago. Man, does time fly.
"Built for myself (Curt), and sharing with the `Ukulele community!"
LearningUkulele.com has one of the largest collections of lessons, songs, and TABS, Luthiers, ukulele builders, ukulele festival and club information, and, ukulele links on the web. I've been on the ®Internet since the early 1990's and This site just never stops growing!!!
Content is added and updated almost daily - so check back often. I really do need to get out more ;-)