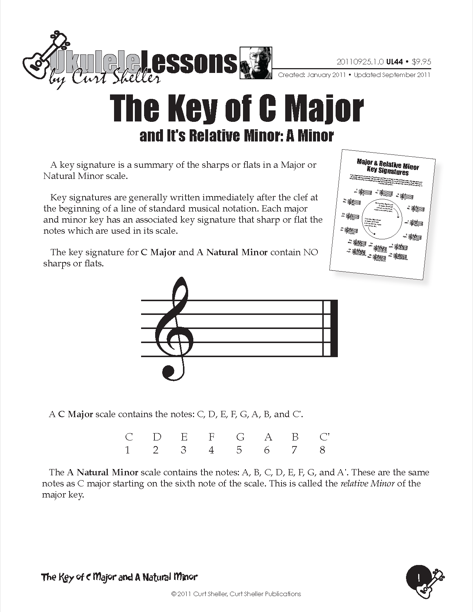 Key Signatures - C Major and A Minor
Learn the recognize the key signature for C Major and A Minor. Learn their corresponding Major and Natural Minor scales with basic ukulele chords for each scale. Sometimes called the learning key, the key of C Major is one of the easiest keys to memorize and begin using.
C Major (often just C or key of C) is a musical major scale based on C, with pitches C, D, E, F, G, A, and B. Its key signature has no flats or sharps.
Its relative minor is A minor, and its parallel minor is C minor.