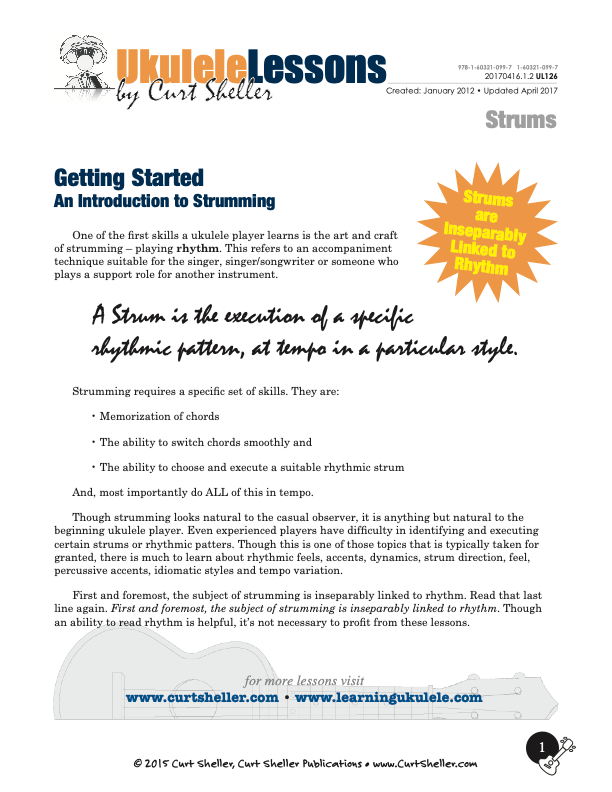 Building Your Core Strums for Ukulele
14 Lessons to Get You Started
Rhythm is in-separately linked to strums.
Using the Modular Phonetic Rhythm System developed by Chuck Anderson this series of lessons start with the core four strums all ukulele players use and throughly digs in to the many variations possible.
As rhythm are in-separately linked with strums these lessons are suitable for any stringed instrument like guitar, banjo and mandolin capable of playing chords.