Major scale
A diatonic scale whose step pattern is 2, 2, 1, 2, 2, 2, 1. By numbering each note of the scale 1 2 3 4 5 6 7 8 you can use the major scale for comparison and deriving other scales.
MORE INFO: The Major Scale
Major 7 (maj7)
A 4 part chord consisting of 1 3 5 7 of a Major Scale .
MORE INFO: Core Ukulele Chords - The Big Six
Major Chord
A triad consisting of 1 3 5 of a Major Scale .
MORE INFO: Triads - Traditional and Contemporary Triads
Mediant
The third note of a scale or the chord built on that note.
Melodic Contour
A graphic representation of a melody created by connecting the successive notes of a melody with a line.
Melodic Minor Scale
The Melodic Minor scale is the same as the natural minor with the exception that the sixth and seventh tones are raised by a semitone (half step) when the scale is ascending. While some composers, notably Mozart, have used this interval to advantage in melodic composition, other composers, having felt it to be an awkward leap, particularly in vocal music, considered a whole step between these two scale degrees more conducive to smooth melody writing, so either the sixth scale degree was raised or the seventh flattened.
Minor Pentatonic Scale
A pentatonic scale is a musical scale with five notes per octave, in contrast to the heptatonic scale, which has seven notes per octave (such as the major scale and minor scale. A Minor Pentatonic scale is a 1 b3 4 5 b7 8 of a Major Scale or a 1 3 4 5 7 8 of Aeolian or Dorian/ scales .
Minor 6 (m6)
A 4 part chord consisting of 1 b3 5 6 of a Major Scale .
Minor 7 (m7)
A 4 part chord consisting of 1 b3 5 b7 of a Major Scale .
MORE INFO: Core Ukulele Chords - The Big Six
Minor Chord
A triad consisting of 1 b3 5 of a Major Scale .
MORE INFO: Triads - Traditional and Contemporary Triads
Minor Large 7 (mL7)
A 4 part chord consisting of 1 b3 5 7 of a Major Scale . The L stands for Large or Major Seventh
MORE INFO: Core Ukulele Chords - The Big Six
Mixolydian Scale
A modal scale whose step pattern is 2, 2, 1, 2, 2, 1, 2. Based on a Major Scale the scale degrees are: 1 2 3 4 5 6 b7 8. Mixolydian is a major type scale. Notice there is only a one note, scale degree difference between the Major/Ionian and Mixolydian/Dominant scales. You can reuse alot of the work you might have already done with the major scale and simply flat the seventh.
MORE INFO: Six Essential Ukulele Scales
Modes
A mode is a type of musical scale coupled with a set of characteristic melodic behaviors. Musical modes have been a part of western musical thought since the Miple Ages, and were inspired by the theory of ancient Greek music. the modern modes are: Dorian , Phrygian , Lydian , Mixolydian , Aeolian , and Ionian .
Modular
Any concept that can be broken down into small units. Modular is a self-contained unit or item, as of furniture, that can be combined or interchanged with others like it to create different shapes or designs. In music this is how the Modular Phonetic Rhythm by Chuck Anderson is applies.
Modular Phonetic Rhythm
A system of learning rhythm developed by Chuck Anderson.
Modulation
A change of tonal center. A modulation can be supen, prepared, a temporary modulation or an actual modulation.
MORE INFO: Harmonic Analysis - Chord Substitution Principles
Mono
One
Mono Song Form
A songwriting form with one musical theme. It usually has multiple verses of lyrics. The 12 bar blues is the most famous mono theme form.
Movable Chords
Sometimes called barre (Old English spelling) chords, these chords venture beyond the third fret.
MORE INFO: Basic Movable Form Chords
Neapolitan Sixth
A Neapolitan 6th chord is a major chord built on the lowered second scale degree, a flatted Supertonic chord. Can be notated as a bII6.
Neighbor Tone (NT)
A Neighbor Tone (NT) or Auxiliary Note (AUX) is a non harmonic tone one scale step above or below another tone that return to the first tone.
Non Chord Tone
A melodic note not contained within the current chord.
Notation
Any written language used to communicate musical concepts. TAB or tablature is a form of music notation typically used by guitar players.
MORE INFO: Lessons in the General Music Series
Octave
The distance of eight consecutive Diatonic scale tones. The eighth note of a scale or the chord built on that note.
MORE INFO: Lessons in the General Music Series
Open Position
Open Position typically refers to the open strings, frets one, tho, three and four on a fretted string instrument such as the Ukulele. You here the term used when referring to basic chords, i.e.: An Open Position C Chord.
MORE INFO: Open Position Chords
Overtone Series
A Harmonic Series or Overtone Series is the sequence of frequencies, musical tones, or pure tones in which each frequency is an integer multiple of a fundamental. See the Wikipedia: Harmonic series (music) listing for too much information on this.
Here is the Overtone Series for a C notes as the fundamental: C C` G E G Bb C` D E Gb G Ab Bb B C` C# D ... In intervalic relationship to the Root or fundamental: Root Octave Fifth(+2) Octave Third(-14) Fifth(+2) Flat Seven(-31) and then an Octave again and is goes up the chromatic scale.
Notes in the overtone series vibrate in perfect harmony with the fundamental note. But, are slightly out of tune or off of by the number of cents or difference from Equal Temperament , rounded up or down indicated by the plus (+) and minus(-) number indicated. These between notes are the notes of the common major and minor scales. This allows chord to sound very smooth. However you would have to return you instrument for every new key or modulation.
Parallel Fifth
Parallel Fifths, or Consecutive Fifths are simply an interval of a Perfect Fifth. In the traditional "Common Practice Period" of classical music the parallel fifth was frowned upon. Though used in, and evocative of, various kinds of popular, folk, and medieval music, parallel motion in perfect consonances (P1, P5, P8) is strictly forbipen in species counterpoint instruction (1725–present) and during the common practice period, consecutive fifths were strongly discouraged. This was primarily due to the notion of voice leading in tonal music, in which, "one of the basic goals...is to maintain the relative independence of the individual parts." The perfect intervals (the 4th, 5th and octave) sound 'pure'.
Passing Tone
A Passing Tone (PT) is a scale tone on a weak or upbeat, not stressed, that connects two chord tones stepwise by seconds, ascending or descending. A passing tone sits between two chord tones.
Passive Chords
Chords that resolve harmonic tension Typically, the I, II and VI chords of a diatonic key.
MORE INFO: Harmonic Analysis for Scale and Chord Selection
Pentatonic
As in reference to a scale, a Pentatonic scale is a musical scale with five notes per octave, in contrast to the heptatonic scale, which has seven notes per octave (such as the major scale and minor scale).
Phyrgian scale
A modal scale whose step pattern is 1, 2, 2, 1, 2, 2, 2.
Based on a Major Scale it's the scale degrees are: 1 b2 b3 4 5 b6 b7 8.
A Natural Minor / Aeolian with a flat second (b2).
A few songs based on or using the Phrygian scale/mode: Misirlou, Whenever I May Roam, Humble. (from David Bennett Piano )
The Phrygian Mode would have the primary chords of the scale. Songs that are in Phrygian or use elements of the Phrygian sound: Set the Controls for the Heart of the Sun by Pink Floyd, London Calling by The Clash
MORE INFO: Scale and Mode History
Picardy Third
A Picardy Third (also known as Tierce de Picardie) is a harmonic device. It refers to the use of a major chord of the tonic at the end of a musical section which is either modal or in a minor key. Basically the expected minor resolution is major instead.
The Beatles I'll Be Back, in minor key with each verse ending on a major chord ... and I love here.
MORE INFO: Harmonic Analysis for Scale and Chord Selection
Pitch
Pitch is the lowness or highness of a tone, for example the difference between miple C and a higher C. The frequency of the sound waves producing a pitch can be measured precisely, but the perception of pitch is more complex because single notes from natural sources are usually a complex mix of many frequencies.
Pivot Chord
A single chord which is the final chord of one tonal center and is simultaneously the first chord of another tonal center. Serves a double function connecting two tonal centers.
MORE INFO: Harmonic Analysis for Scale and Chord Selection
Power 5
A chord consisting of only roots and perfect fifths. Technically not a chord by the standard chord definition.
Production
All related activities of coordinating the process of recording music, video or putting on a concert or show.
Pulse
This pulse is typically what listeners respond to as they tap their foot or dance along with a piece of music. Even someone not trained in music, can generally sense the pulse and may respond by tapping a foot or clapping. The pulse may be audible or implied. The pulse is not necessarily the fastest or the slowest component of the rhythm, but the one that is perceived as basic.
Quaver
Needed an entry for Q — so went with the British term for a quarter note.

An eighth note (American) or a quaver (British) is a musical note played for half the value of a quarter note ( crotchet ) and twice that of the sixteenth note ( semiquaver ), which amounts to one quarter the duration of a half note ( minim ), one eighth the duration of whole note ( semibreve ), one sixteenth the duration of a double whole note ( breve ), and one thirty-second the duration of a longa, hence the name.
MORE INFO: Lessons in the General Music Series
Real Book
The Real Book may refer to a number of compilations of lead sheets for jazz standards . It usually refers to the first volume of a series of books transcribed and collated by Berklee College of Music students during the 1970s.
Originally sold illegally, In 2004, music publisher Hal Leonard obtained the rights to most of the tunes contained in the original Real Book and published the first legal edition, calling it the Real Book Sixth Edition in tacit acknowledgment of the five previous illegal versions.
Range
The high and low note of a piece of music. The high and low notes of a melody or a melodic phrase.
Reentrant tuning
A re-entrant tuning is a tuning of a stringed instrument where the strings (or more properly the courses on coursed instruments) are not ordered from the lowest pitch to the highest pitch (or vice versa). A break in an otherwise ascending (or descending) order of string pitches is known as a reentry. Most common re-entrant tunings have only one reentry; In the case of the soprano ukulele, for example, the reentry is between the third and fourth strings, while in the case of the Venezuelan cuatro it is between the first and second strings.
Rehearsal Marks
These are the boxed letter scattered through a piece of music. Used to navigate to specific sections during rehearsal.
This allows the person running the rehearsal to to give verbal directions such as Take from the C section.. or, A section, second ending.
Also a way of remembering the form of the song. AABA is a very common form.
Re-harmonization
A musical effect created by retaining the original melody while rewriting the original chord progression.
MORE INFO: Harmonic Analysis - Chord Substitution Principles
Relative Minor
The minor key, chord or scale based on the sixth degree of any Major Scale .
MORE INFO: Harmonic Analysis - Chord Substitution Principles
Repetition
The reuse of an identical melody, phrase, chord progression or rhythm.
Replacement Substitution
The use of a different chord instead of the original chord.
MORE INFO: Harmonic Analysis - Chord Substitution Principles
Rhythm
Rhythm is produced by the sequential arrangement of sounds and silences in time. Meter measures music in regular pulse groupings, called measures or bars. The time signature or meter signature specifies how many beats are in a measure, and which value of written note is counted or felt as a single beat.
By Dbolton - Own work after User:Hyacinth's w:Image:Metric levels.png, CC BY-SA 3.0, Link
MORE INFO: Modular Phonetic Rhythm by Chuck Anderson
Rubato
"Free in the presentation", literally Italian for '"stolen time"' is a musical term referring to expressive and rhythmic freedom by a slight speeding up and then slowing down of the tempo of a piece at the discretion of the soloist or the conductor. Rubato is an expressive shaping of music that is a part of phrasing.
One can distinguish two types of rubato: in one the tempo of the melody is flexible, while the accompaniment is kept in typical regular pulse (yet not rigidly in mechanical fashion; but adjusting to the melody as necessary—see below). Another type affects melody and accompaniment. While it is often associated with music of the Romantic Period, classical performers frequently use rubato for emotional expressiveness in all kinds of works.
Scale
As a sequence of musical notes in ascending (UP) and descending (DOWN) order. Most commonly, the notes of a scale will belong to a single Key or Tonality , used to conveniently represent part or all of a musical work including melody and/or harmony.
Scale Degree
In music theory, **scale degree** refers to the position of a particular note in a scale relative to the tonic, the first and main note of the scale from which each octave is assumed to begin. Degrees, 1 2 3 4 etc are useful for indicating the size of intervals and chords, and whether they are major or minor. Examples would include major second (M2), perfect fourth (P4), minor third (m3), diminished fifth (dim5), augmented fifth (aug5).
Scale Length
Is the distance from the nut to the saddle on a stringed instruments. It is expressed in inches or millimeters.
Second Ending

A transitional part of a song that typically connects the second theme to the first Theme.
Secondary Dominant
Basically a Secondary Dominant is a seventh function as a dominant, and not the main dominant of the tonality which resolves to a temporary tonic chord that is part of the original key, a Full Diatonic chord to the key.
MORE INFO: Harmonic Analysis - Partial Diatonic
Semitone
A semitone, also called a Half Step or a Half Tone , is the smallest musical Interval commonly used in Western tonal music, and it is considered the most dissonant when sounded harmonically. Think Jaws, Twilight Zone or any secret agent inspired theme.
Sequence
The repetition of musical phrase at different pitch level. A melodic device that uses parallel melodies starting on consecutive scale degrees.
Seventh (7)
A chord designation for a 4 part chord consisting of 1 3 5 b7. Often refereed to as a Dominant Seventh chord.
MORE INFO: Core Ukulele Chords - The Big Six
Sixth (6)
In modern popular music, a sixth chord is any triad with an added sixth above the root as a chord. In classical music is is still called and added sixth chord. A common A chord designation for a 4 part chord consisting of 1 3 5 6.
When a sixths is added to a minor triad it is called a minor sixth and less commonly a minor major sixth.
In 4-part harmony, Jazz, more often that not the m6 chord is often misnamed and is really function as a II chord, a m7b5 as part of a II V in a minor key. An example would be D9 in the key of E minor followed by a B7. In reality is is a F#m7b5 B7 to either Em or can be part of a Picardy Third.
Solfege
A system of melodic organization that uses syllables (DO RE MI FA SOL LA TI DO) to designate pitches. Two common systems are Moveable-DO Solfege and Fixed-DO Solfege.
Song
The basic product of the music industry. A song consists of four elements: 1) title 2) melody 3) chords 4) lyrics (if vocal).
Staccato
Staccato (Italian for detached) is a form of musical articulation. In modern notation it signifies a note of shortened duration, separated from the note that may follow by silence.
Steps
In the Diatonic Scale, a step is either a minor second (also called a half step) or a major second (also called whole step), with all Intervals of a minor third or larger being skips. For example, C to D (major second) is a step, whereas C to E (major third) is a skip.
In the major scale or any of its modes, a step will always be a movement of 1 or 2 semitones.
Stress Tone
A series of techniques used to bring attention to a specific. Stress can be applied to a note in the following ways: begin on it, end on it, sustain it, accent it, overplay it, place it on a down beat, embellish it.
Strum
A Strum is the execution of a specific rhythmic pattern, in tempo, in a particular style. Rhythm are in-separately linked to strums. Using the Modular Phonetic Rhythm System developed by Chuck Anderson this series of lessons start with the core four strums all ukulele players use and throughly digs in to the many variations possible.
MORE INFO: Building Your Core Strums for Ukulele
Subdominant
The fourth note of a diatonic scale or the chord built on that note. It is the same intervalic distance below the tonic as the dominant is above the tonic in other words, the tonic is the dominant of the subdominant. The triad built on the subdominant note is called the subdominant chord.
MORE INFO: Harmonic Analysis - Chord Substitution Principles
Submediant
The sixth note of a scale or the chord built on that note.
MORE INFO: Harmonic Analysis - Chord Substitution Principles
Supertonic
The second note of a scale or the chord built on that note.
MORE INFO: Harmonic Analysis - Chord Substitution Principles
Suspended, Suspension, sus
A suspended chord (or sus chord) is a musical chord in which the (major or minor) third is omitted and replaced with a perfect fourth or, less commonly, a major second.
The above definition, from Wikipedia, I believe really misses the traditional and historic use of a suspension where you are delaying the inherent tendency of the perfect fourth to resolve to a major third. Transitionally, this resolution almost always happened (downward) fourth the third. It is only in modern times that the resolution doesn't happen. There is no resolution of a Major Second to a third. So, the modern, common sus2 chord where the third is omitted, and a major second is added. This is really just a DYAD of a Root and Perfect Fifth with an added second. e.g., C5add2.
However, when new terms and chord names are introduced that are not based on the principles of Music, i.e., Music Theory. We, still, need to know how to identify what they are really going for. Bottom-line, Wikipedia has to be taken with a Grain of Salt .
Sustain
To let a note ring out.
Symmetry
Balance in music.
Symbols
Musical Symbols are marks and symbols used since about the 13th century in musical notation of musical scores. Some are used to notate pitch, tempo, metre, duration and articulation of a note or a passage of music. In some cases, symbols provide information about the form of a piece (e.g., how many repeats of a section) or about how to play the note (e.g., with violin family instruments, a note may be bowed or plucked). Some symbols are instrument-specific notation giving the performer information about which finger, hand or foot to use. For a big list see the Wikipida page: List of musical symbols
Technique
Technique is the physical control and coordination needed to play an instrument or sing. It involves position, efficiency of motion and effort, as well as exercises to develop specific physical skills.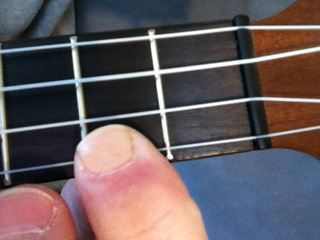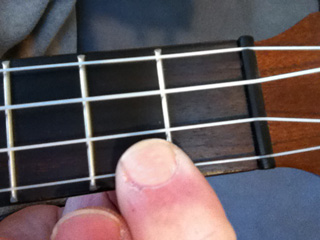 Tempo
The tempo of the piece of music is the speed of the pulse. If a pulse becomes too fast it would become a drone; one that is too slow would be perceived as unconnected sounds.
Tension/Resolution
Tension is created melodically, harmonically or rhythmically. Each element seeks a resting point. That resting point is the resolution.
Tertiary Form
A song writing form using three themes.
Tetrachord
Traditionally, a tetrachord (Greek: τετράχορδo) is a series of three smaller intervals filling in the interval of a perfect fourth, a 4:3 frequency proportion. In modern usage a tetrachord is any four-note segment of a scale or tone row. ( more info on Wikipedia )
MORE INFO: Exploring Improvisation Using Tetrachords
Theory
The established principle of how music works.
Timbre
Sometimes called "color", or "tone color," allows us to distinguish one instrument from another when both play at the same pitch and volume, a quality of a voice or instrument often described in terms like bright, dull, shrill, etc.
Tonic
In music, the tonic is the first Scale Degree (scale degree 1) of the Diatonic Scale (the first note of a scale) and the tonal center or final resolution tone that is commonly used in the final cadence in tonal (musical key-based) classical music, popular music, and traditional music.
Tonality
Tonalityis the arrangement of pitches and/or chords of a musical work in a hierarchy of perceived relations, stabilities, attractions and directionality.
MORE INFO: Key, Keys, Key Signatures
A central tone, a.k.a. note to which other tones relate and establish a tonality or identity. Tonality is implied through harmonic articulation, through tensions and release or a base chord.
A Chord in isolation can belong to many keys or no key. When used in chord progressions with other chords, it can only belong to in tonality or key. A chord's harmonic function determines its name.
Tonality is established using tones of a scale as chord roots in varying degrees in support of a central tonic. The main support to a tonic is the Dominant Subdominant of a key in balanced support by the medians and sub mediant chords.
Tonic Minor
The minor key, chord or scale based on the root of any Major Scale .
Tremolo
In music, Tremolo, is a trembling effect. There are two types of tremolo. A rapid reiteration of a single note, particularly used on bowed string instruments, by rapidly moving the bow back and forth; plucked strings such as on a harp, and tremolo picking, in which a single note is repeated extremely rapidly with a plectrum (or "pick") on traditionally plucked string instruments such as guitar (although a pick is not necessary to execute a tremolo), mandolin, ukulele, etc. Tremolo picking sustains sound for a longer span. The second is using electronic effects in guitar amplifiers and effects pedals which rapidly turn the volume of a signal up and down, creating a "shuddering" effect. A vocal technique involving a wide or slow vibrato.
Triad
A triad, 'tri' meaning three, is a three note Chord . In music, a triad is traditionally a set of three notes that can be stacked in thirds.

When stacked in thirds, the triad's members, from lowest pitched tone to highest, are called: the root, the third, the fifth – its interval above the root being a minor third (three semitones) or a major third (four semitones) and the fifth – its interval above the third being a minor third or a major third, hence its interval above the root being a diminished fifth (six semitones), perfect fifth (seven semitones), or augmented fifth (eight semitones).
MORE INFO: Triads - Traditional and Contemporary Triads
Tritone
The best explanation of the Tritone comes from Adam Neeley in his video - The Devil in music (an untold history of the Tritone) .
From Vincent Persichetti's book, 20th Century Harmony (great book - Buy it) regarding the tritone "(The Tri-tone) sounds primarily neutral in Chromatic passage and restless in Diatonic passages."
Tunings
Equal Temperament and Just Intonation are two tuning systems you will run across regarding instrument and tuning systems. The Ukulele uses Equal Temperament where all intervals, regardless of the key are an equal distance from its fundamental note, the tonic.
All tuning system have everything to do with the Harmonic Overtone Series of notes. Overtone Series.
Upper Partials
A term that refers to the extended / upper partial chord tones of a chord. The 9th, 11th and 13th of chords. These are Extensions to the fundamental 4-part chords, often called Jazz chords.
MORE INFO: Upper Partials and Chord Extensions
Unresolved
A harmonic principle using a temporary implied key change with an eventual return the the original key. The unresolved progression uses active chords only.
MORE INFO: Harmonic Analysis - Chord Substitution Principles
Whole Tone
A major second. This is a musical interval spanning two semitones, and encompassing two adjacent staff positions. For example, the interval from C to D is a major second or whole tone apart, as the note D lies two semitones above C, and the two notes are notated on adjacent staff positions.
Whole Tone Scale
A symmetrical scale with each interval a major second apart. There are only two whole tone scales. The scale step pattern is 1, 1, 1, 1, 1, 1
MORE INFO: Whole Tone Scale for `Ukulele - C Tuning

Xylophone
Just like Q I didn't have an entry for X - So I went with Xylophone - a musical instrument in the percussion family that consists of wooden bars struck by mallets.
You
You - Yes! You. You are reading this so you now have an entry in the LearningUkulele.com glossary of music terms.
Now, get to work on your instrument and music.
Zither
Just like Q and X I didn't have an entry for Z - So I went with Zither - The word Zither is a German rendering of the Greek word cithara, from which the modern word "guitar" also derives.

Hal Leonard Pocket Music Theory: A Comprehensive and Convenient Source for All Musicians
Following in the footsteps of the popular Hal Leonard Pocket Music Dictionary , this handy pocket-sized book is the most contemporary music theory book on the market! A step-by-step guide to harmony and theory for every musician, it includes thorough, yet to easy-to-understand analysis of: intervals, rhythms, scales, chords, key signatures, transposition, chord inversion, key centers, harmonizing the major and minor scales, extended chords, modulation and much more. Packed with info from the Harmony & Theory course at Musicians Institute!.

Edly's Music Theory for Practical People
Unique, conversational and sometimes humorous, this is a theory book people will actually want to read! Presented in a full-color format with illustrations, charts, diagrams and workbook exercises, Edly's Music Theory for Practical People applies to all instrumentalists and singers, from teens to adults. Topics include: notation, natural & chromatic alphabets, scales, keys & key signatures, intervals, chords, ear-training, and much more. This third edition also features new advanced topics, such as: voicings, chord extensions & alterations, voice leading, reharmonization, melodic harmonization, and harmonic analysis. This book transforms the topic that music students love to hate into something they can't help but enjoy!