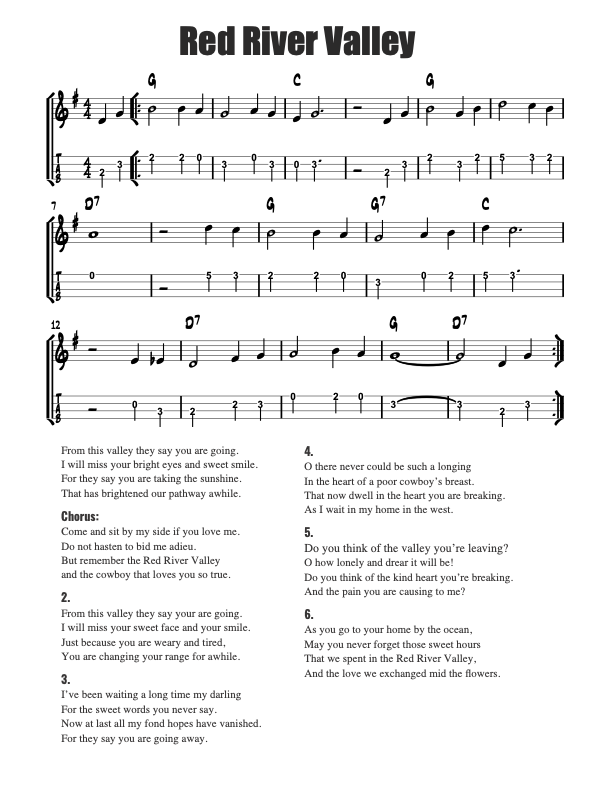 Red River
This is a classic old folk song.
Red River Valley is a folk song and cowboy music standard of controversial origins that has gone by different names—e.g., "Cowboy Love Song", "Bright Sherman Valley", "Bright Laurel Valley", "In the Bright Mohawk Valley", and "Bright Little Valley"— depending on where it has been sung.
The earliest known written manuscript of the lyrics, titled The Red River Valley, bears the notations "Nemaha 1879" and "Harlan 1885." Nemaha and Harlan are the names of counties in Nebraska, and are also the names of towns in Iowa.
Curt's Notes: — For a real challenge and to turn a relatively simple song into a performance and add to your repertoire. I start in the key of F, them modulate to G, A and then back to G.